Introducing the new search setup on TRAC
The most powerful search setup in social listening
We've made some very significant improvements to Pulsar TRAC, our flagship conversation insights and social listening product.
So what's new? With this update, we're rolling out:
A fresh, more intuitive look
New audience search capabilities on Instagram and Twitter
Search suggestions
Boolean search
Tracking of Instagram tagged media
and more…
This update has been months in the making, and builds on other recent improvements to the platform –from the Google Analytics integration, to the addition of web search data and and vertical AI, to our one-click integration with Audiense– to allow you a 360° view of your audience.
Let's dive in. If you're already a TRAC user, this summary may be more useful.
More intuitive
We overhauled the search UI to make it more intuitive and precise. You can now select data sources as you set up the search, and limit your search to individual data sources such as Reddit, TripAdvisor, or Baidu.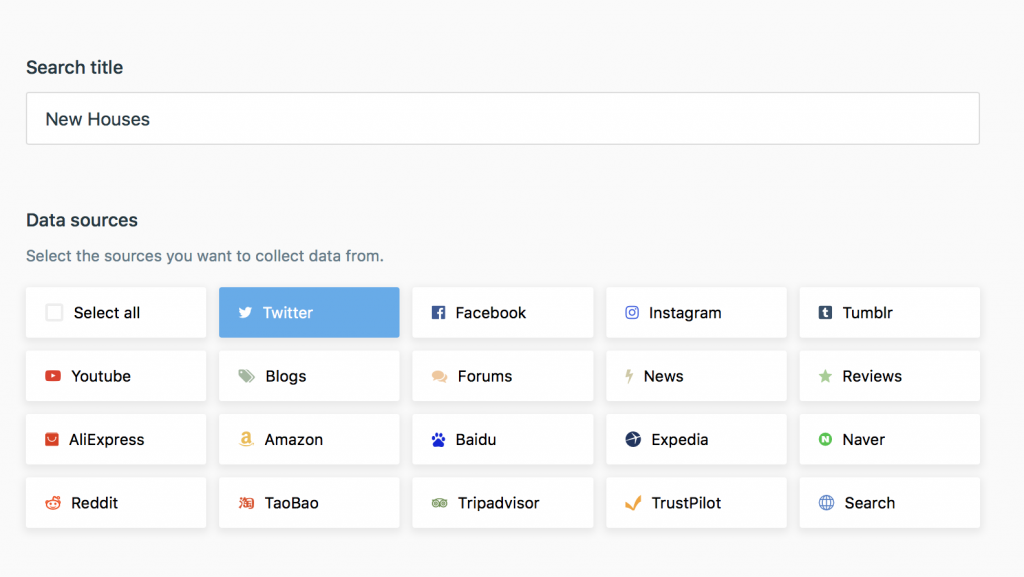 More powerful & precise
We have rolled out a new way to carry out audience searches on both Instagram & Twitter, which allows you to create "social panels" to track conversations by a specific group (e.g. beauty influencers, or tech journalists).
On Instagram, the search is limited to business profiles, while on Twitter, these audiences are set up by searching for a keyword on their Twitter bio.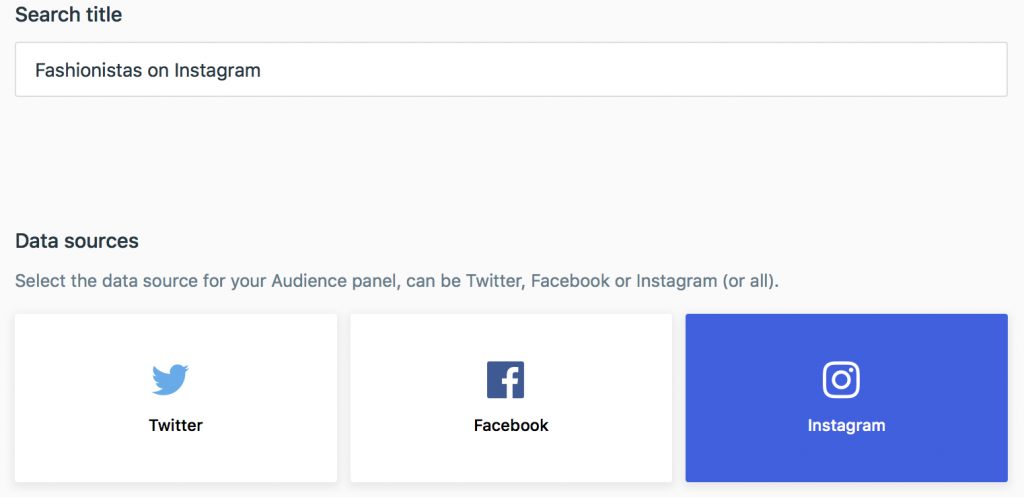 More intelligent
Keyword search is great, if you already know what you're looking for. But what if you're still in the research and exploration phase?
Using search data, we are now able to suggest a list of synonyms, comparisons, questions and prepositions in order to make sure you don't miss out on any word combinations or ways in which people talk about a topic. At the moment this feature only works with English.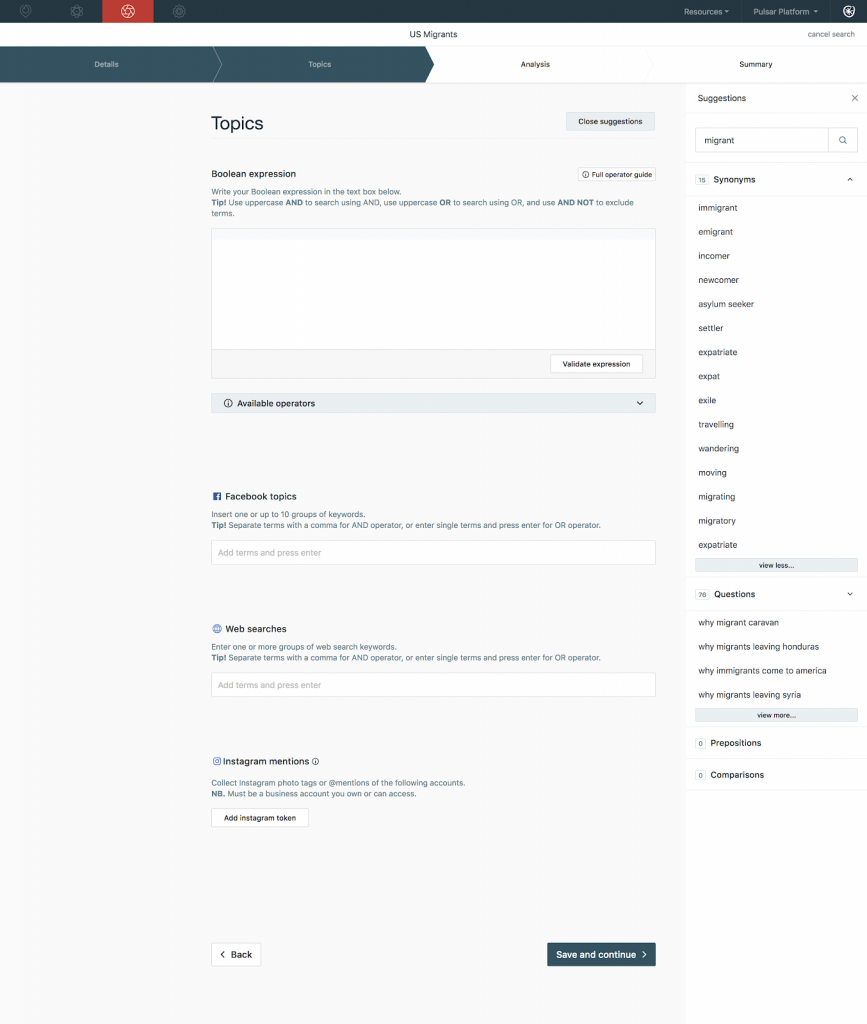 More flexible
Boolean is here!
Our new Boolean editor is a simple yet powerful tool, able to detect and highlight syntax errors. The editor can also autofill your keywords, location and language, and suggest some operators.
And if Boolean is not for you, our search wizard is still available.
There's more
That covers the main improvements, but there is much more going on under the hood, as described in detail here. If you're not a TRAC user and are curious about how you could take your social listening to the next level, book a demo now.