The Power of the Dog (and Cat): Mapping our evolving relationship with our pets 
Lockdowns accentuated our close relationships with our pets, with various four-legged friends becoming de facto family members, as well as mental health aids. They've also become big business, with the pet food industry worth over $94 Billion in 2021, and set to grow only further. 
In this report, we look at the distinct conversations taking place around pets, and how they herald a step change in the way we conceive of cats and dogs (plus a few honorary rabbits). 
(Download the report to discover which breed was most identified with the 'Fur Baby'/'Dog Parent' trend)
We analyzed over 579,000 English-language posts made across the world between January – April 2022, across Twitter, TikTok, Reddit, Instagram, Facebook and beyond, to shine a light on three distinct trends within the wider pets conversation: 
Pets as part of the Family. We take a closer look at the 'Fur Baby' and 'Pet Parent' trend, honing in on its terminology, geographical split and focus on different breeds. 
The link between Pets and Psychology. Lockdowns intensified the link many people made between pets and their mental health – we explore the audiences taking part in this conversation, as well as the help pets are understood to provide. 
The rise of healthy pet food. With pets increasingly framed as either part of the family, or an important aspect with the owner's mental health, it follows that people are taking more care over what food to feed their dogs. We take a look at how this impacts consumer associations and decision-making.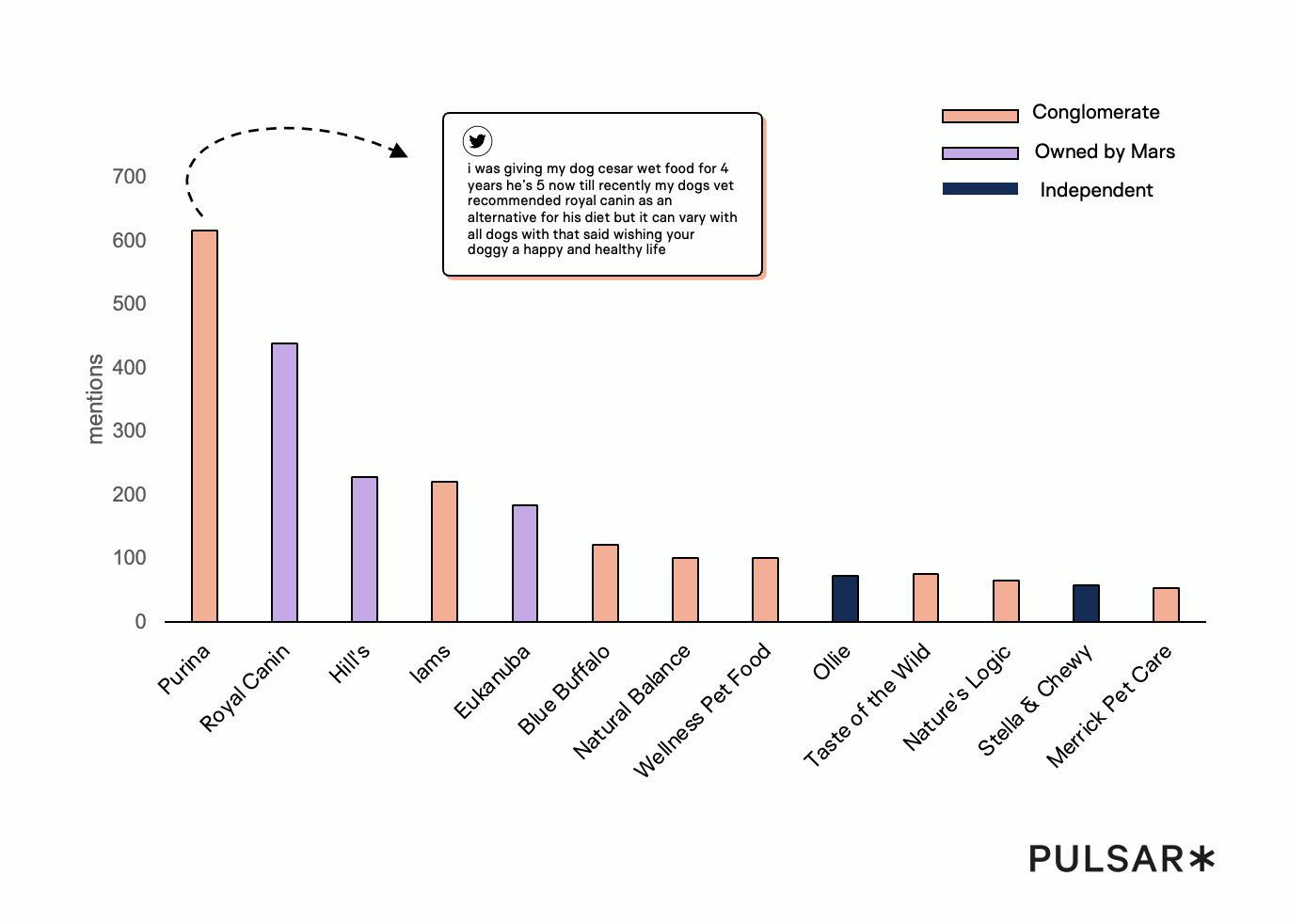 Download the report using the form below to access these insights, backed with social & audience data, and take your understanding of the pet-owner relationship onwards and pupwards.