Why do people watch Love Island?
The reasons are clear on paper: drama, humour and chatter
Love Island has become the UK summertime event. The ITV2 reality show – where a group of young singles come to find love and the chance to win £50,000 –– is the channel's most-watched show ever, and growing: the 2018 finale was watched by one million viewers more than the year before.
A huge reason for its success is down to the online conversation it generates. Opinions, memes and speculation about the islanders accompany each season and help it make an ever-present topic in the UK each summer.
Thinkpieces ponder just why it's so popular – it seems to have become an almost mandatory show to watch.
Why is it so successful and why do people actually decide to watch the show? We wanted to find out why people really watch it (or if they just talk about it), so working with ITV, we studied the social conversation around the show over the last two years.
Here's why people are saying they watch the show so far this series: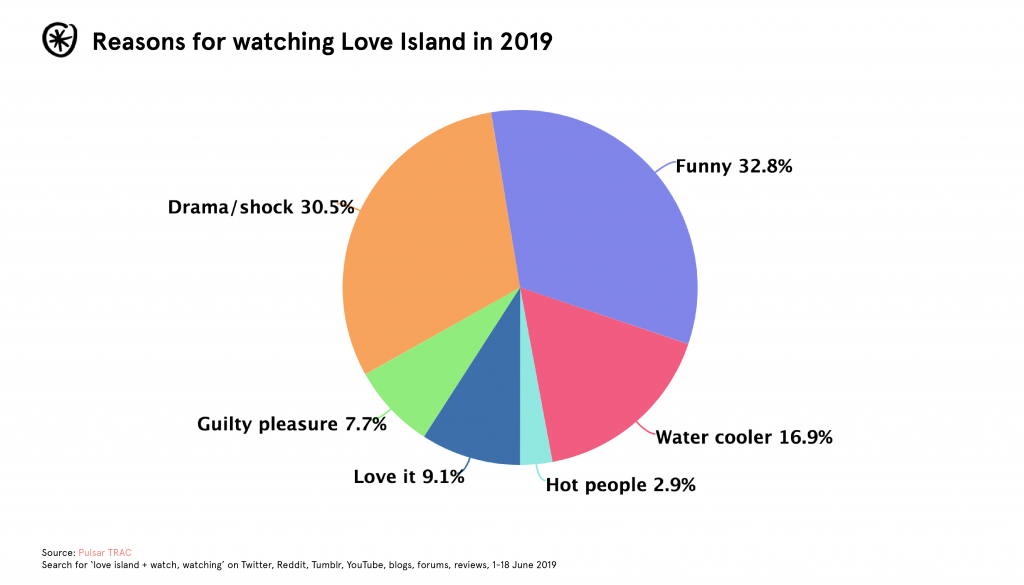 Drama and humour made up more than 60% of the expressed reasons for watching the show.
While another sizeable segment of the audience (16.9%) say they tune in to be able to participate in the constant conversation happening around the show:
Actually having to watch love island so I have something to talk about at work 😂😂😂 🙈 #ifeelleftout

— Simone Q-T (@simoneqt) June 8, 2019
More than 10% said they watched because they love the show and want to see good looking people.
Only a relatively small percentage (7.7%) of viewers admit to tuning in as a "guilty pleasure".
Watched my first episode of love island ever just safe to say it's shit and I hate it but I'll continue watching hehe

— Jake (@GoldsmithJake) June 14, 2019
But has this always been the case? What about last season?
Early on, in the first week of the 2018 season, people were ready for drama.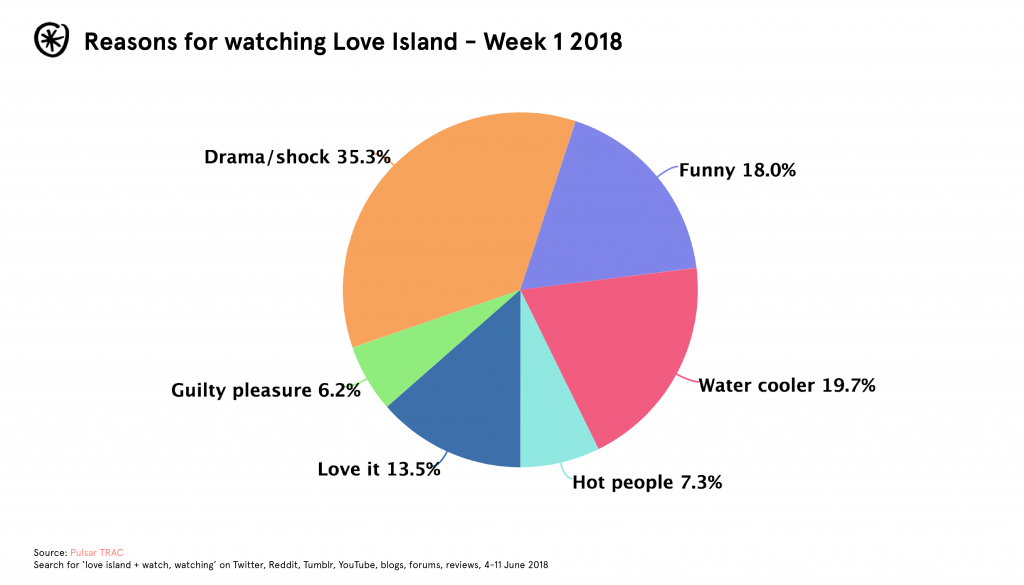 Nearly ⅕ of people who talked about watching Love Island at the beginning of the 2018 series were watching for the water cooler moment, or because their peers were talking about it and they wanted something to discuss.
I feel like I'm missing out not being British and watching Love Island?

— 🌼 majelle 🌼 (@majellelegros) June 11, 2018
By week 3, everyone was enraptured, with positive sentiments for the show on the up – although not outnumbering the desire for drama…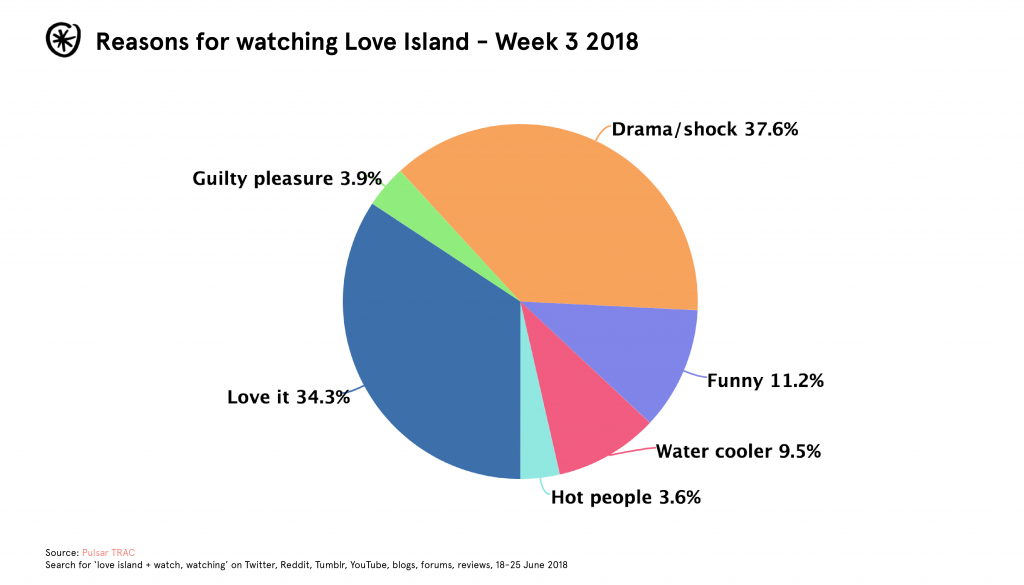 And as the finale rolled around, reasons for tuning in got more mixed, but with the drama addicts still getting their fill, and pulling in water cooler chatters again.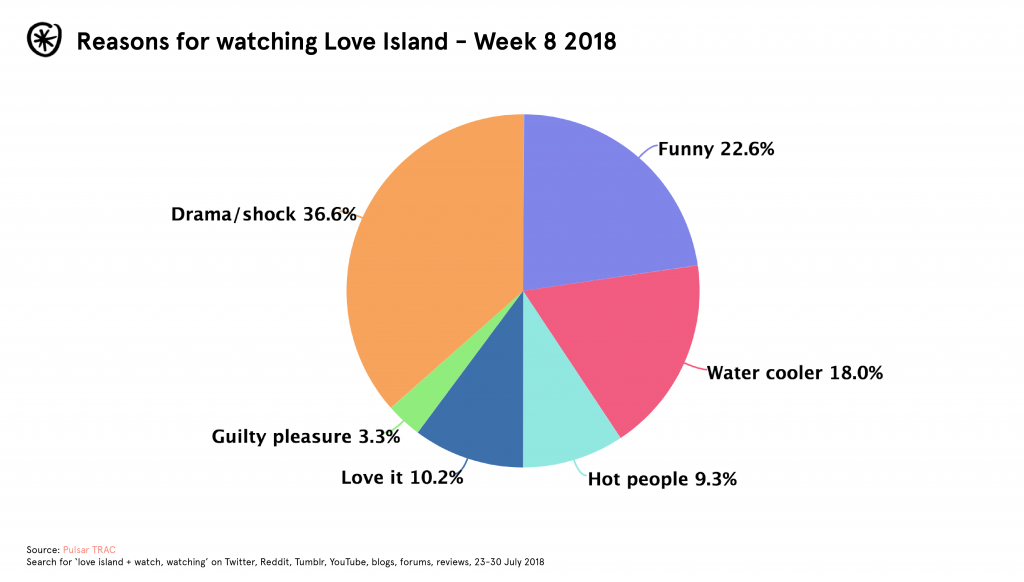 Only time will tell if the drama will continue to dominate this year's edition, or whether the Love Island experience is becoming increasingly a humorous one.
Here are the keywords that have dominated the conversation so far this year…