2017: #NewYearNewYou with the most popular resolutions
With the first week of 2017 behind us, the Pulsar office is buzzing with conversations about New Year's resolutions (which I estimate about 3% of us will keep). Whether you love it, hate it or perhaps you are completely indifferent to the turning of a new year, it is something that is widely discussed on social media.
In fact, New Year's Resolutions were mentioned over 1 million times between December 31st and January 1st on Twitter alone.
As we can see from the graph below, which is tracking discussion around New Year's Resolutions on Twitter, people seem to start thinking about these after Christmas, after perhaps over-indulging in turkey, pudding and two bottles of wine.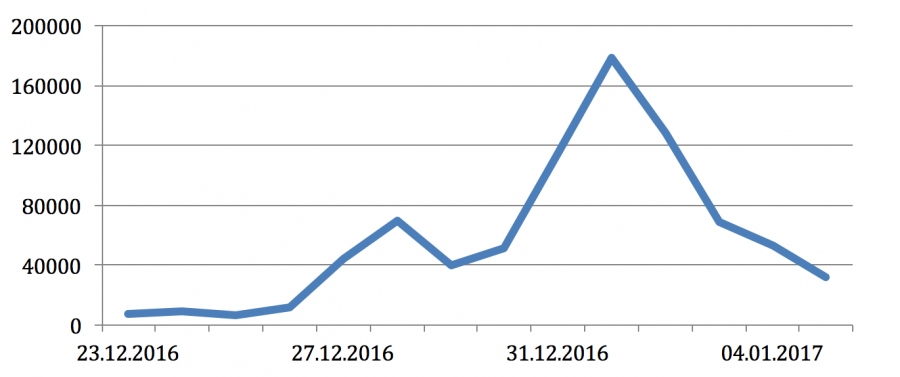 The visual below illustrates the hourly breakdown of geo-located Tweets in the UK. As the clock struck 12 GMT, you can see that people considered what they wanted to do differently in 2017. However, once the dust and the full effects of the hangover settled in the next day, people were quick to make promises in the afternoon, maybe in order to avoid ever feeling the way they felt at the time.

But what is it people intend to resolve? The usual things come into the conversation such as exercising more, followed by gym-goers (most of which complain about January boom in their local gym), eating healthy (#veganuary), changing their career and travelling. Pulsar also managed to help me find some other interesting contenders. Using Pulsar's topic treemap, which groups together overall themes that are cropping up within the search, I found three resolutions that seemed to have taken specifically the Twittersphere by storm:
Pet More Animals
With the world in dispute over politics and ideals, being closer to animals is the one thing that makes the most sense resolution wise.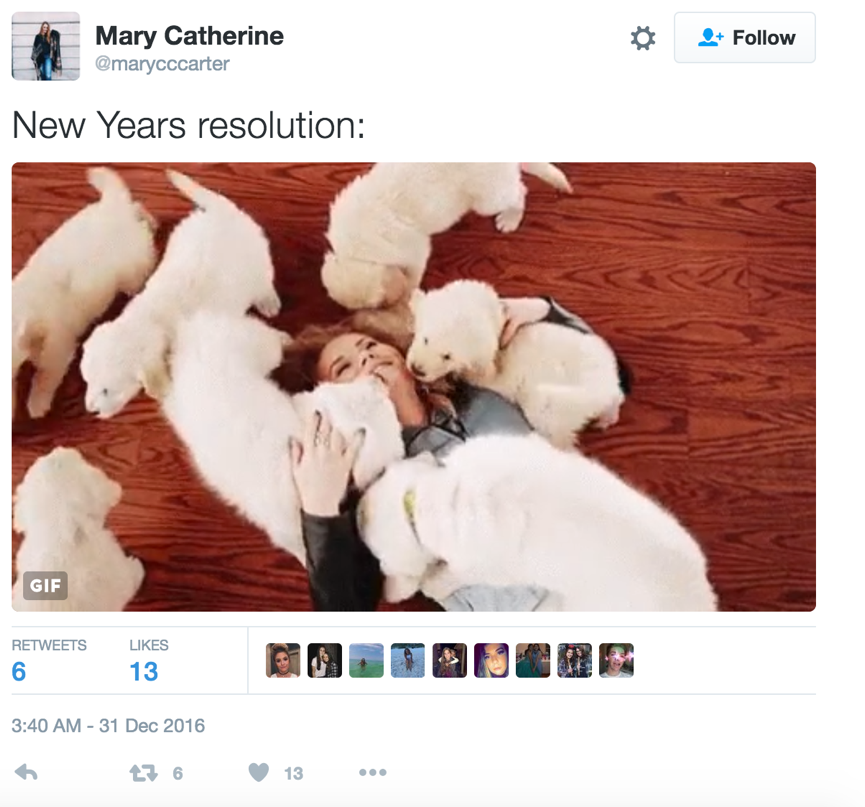 More Memes
Memes are constantly the theme of trending topics so what do most consumers do better than anyone else? Consume the popular and increase its popularity.
Be More Positive
Well. With the horrors of 2016 in our rear mirror, people feel they can move on to a year where the grass is hopefully a little greener.

These were particularly well illustrated by child-star Honey BooBoo (for any Honey BooBoo newbies – focus your attention here) and Phil Mitchell here (Eastenders dramaaaah!).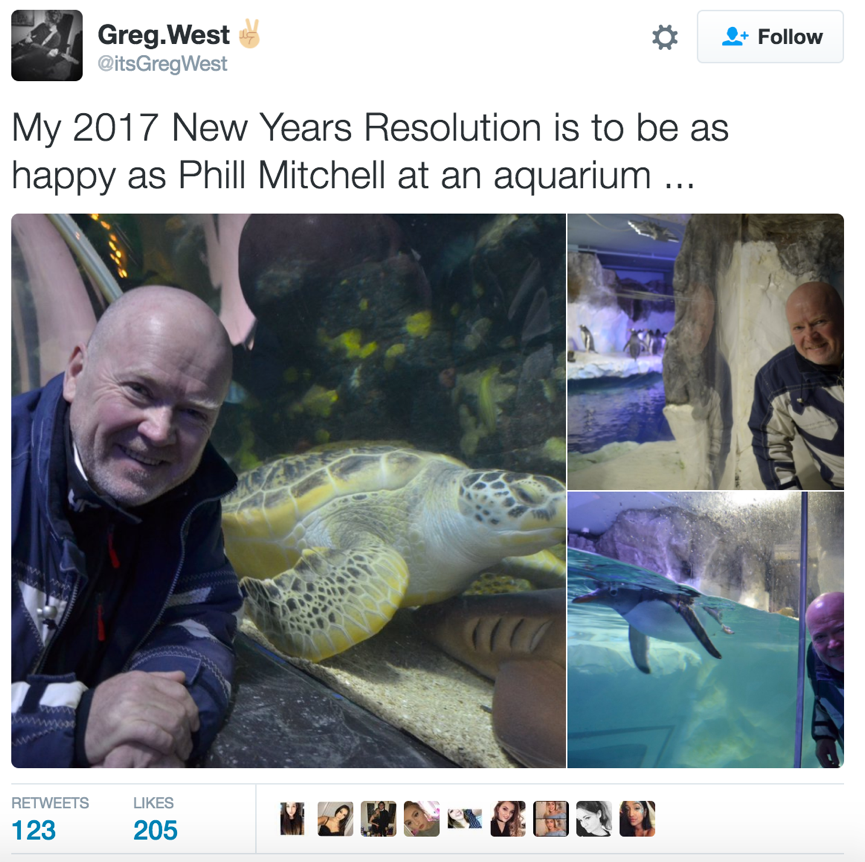 Resolving the Negative Chatter
Negative chatter ensued in pleas to stop pledging resolutions if people were not going to actually keep them. Pulsar's bundle visual below shows us that a popular connected topic with New Year's Resolutions was "stop".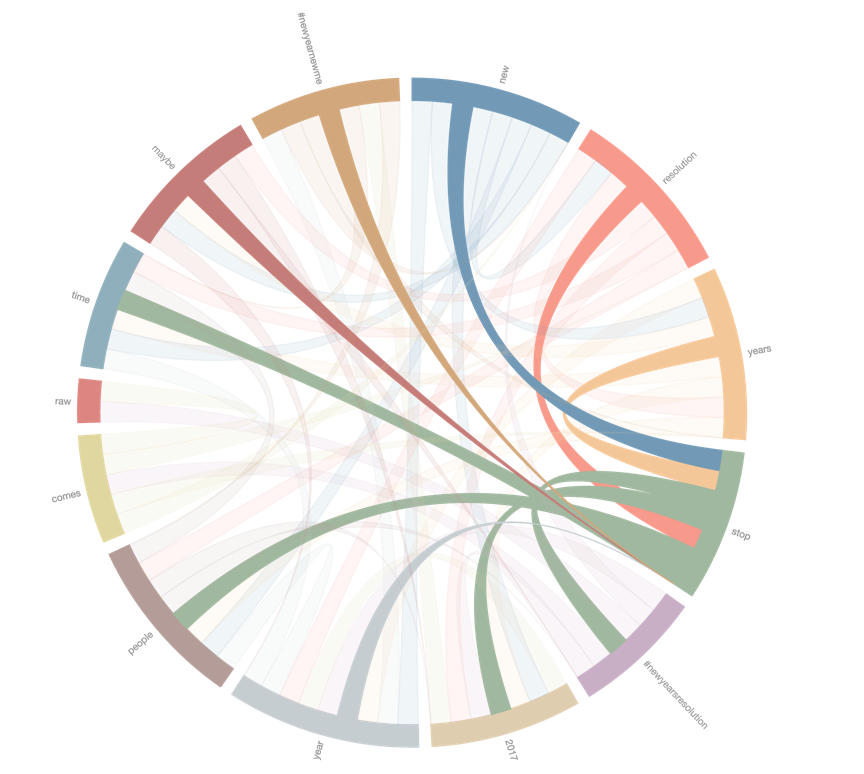 The online cynics of the world questioned whether people were actually going to follow through with their goals. According to Forbes, only 8% of us who set goals for the New Year will actually follow through with these somewhat empty promises.
Bound Together by Alcohol Avoidance
On a more positive note, New Year's Resolutions seemed to be mostly met by support from the online community, particularly in England, where our usually alcohol-welcoming country engages in #dryjanuary – a popular way to start the new year. These also happened to be the places that were the most active on social media during the time of research.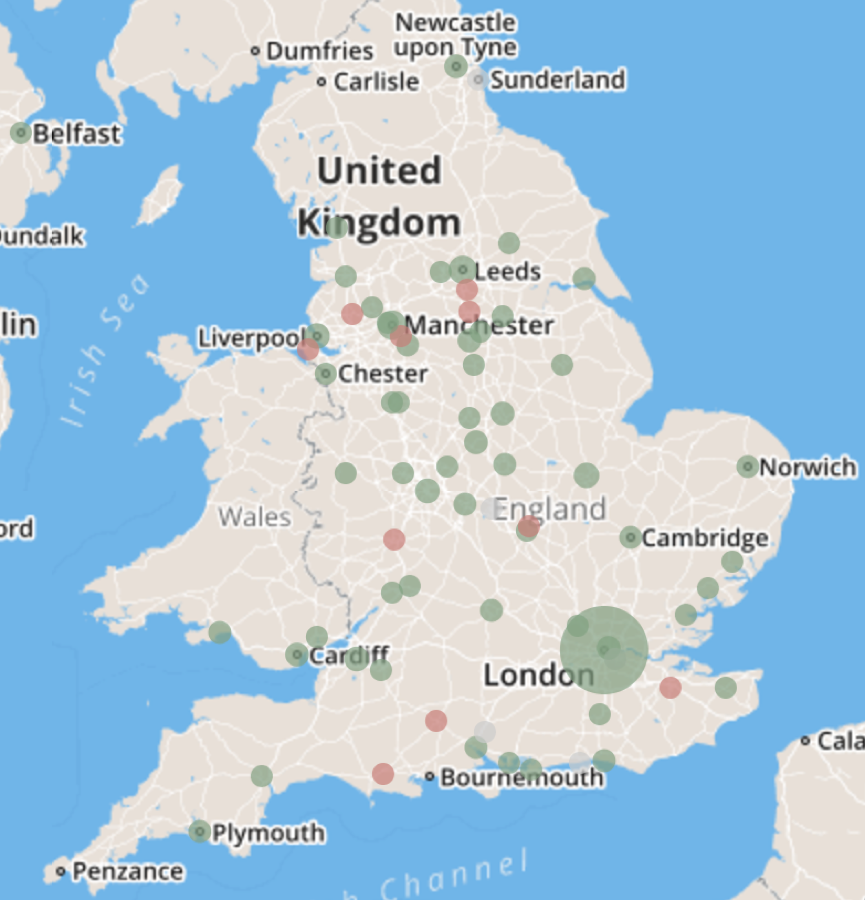 We'd be happy to discuss what else you can find out about your audiences with Pulsar over a delicious pint in the pub (it's ok if you wait fill Feb). Get in touch here!