Best of both worlds: sharpening up qualitative research with social insights
In our world of research and insight, 2016 has been the year of true 'hybrid' approaches. A recent Harvard Business Review article shares a nice take on this development, profiling a large organization as it rethinks how to source and cultivate better insight through smarter org design and data synthesis. At FACE & Pulsar we're guiding clients through an analogous change in methodology: for us a hybrid approach increasingly means some form of rigorous qualitative work (face-to-face, online communities) in tandem with social media research (data analysis, digital ethnography, audience mapping).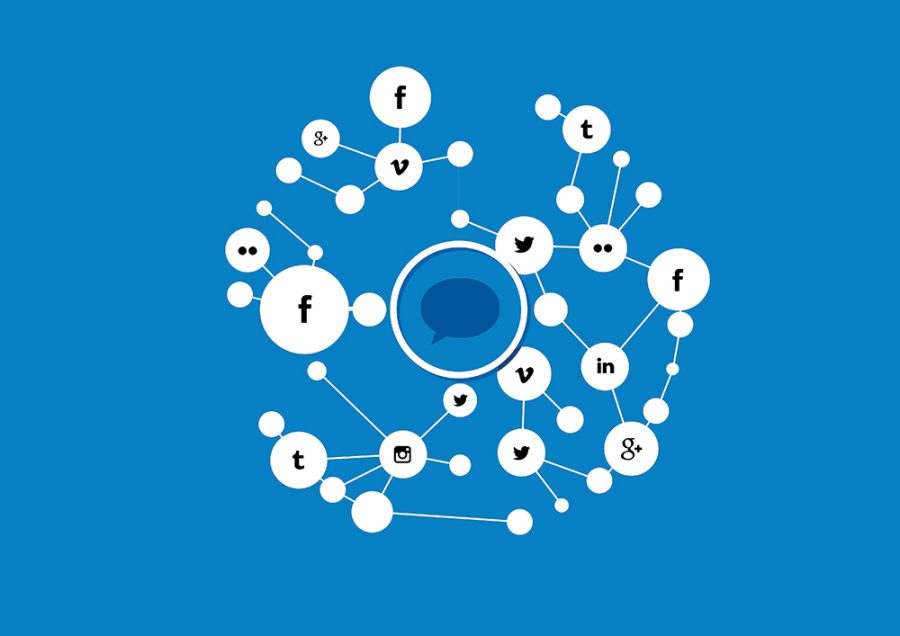 We are leading this charge because it makes us a more agile insight partner, and because we have worked hard to align the technology, people, and processes to make it possible. This move to a 'hybrid' workstream also represents our evolution as a consultancy with a strong qualitative research heritage; in large social media data sets we've found the human data that we know and love, and now can quantify.
We don't take this route just to be different – we design hybrid research when a client challenge demands a different way-in. Recently a mobile entertainment client asked us to help inform development of new app features that would extend the relevance of the app across moments & modes of each user's daily life. Beyond penetration this was about growing usage duration by facilitating more frequent and pertinent interactions.
We knew that deep qual would illuminate key design principles, but it was clear there would need to be a critical interim step: first we'd need to canvas thousands of potential user moments and prioritize the most salient opportunities. Limited sample sizes just wouldn't get us there, but social media could. We led with social data analysis to explore and quantify the moments & modes we'd go on to examine in ethnographic work, ultimately building robust user journeys.
Our clients are designing products, services, and communications in a complex world, and as researchers we must be able to help them 'connect the dots' across time (planning cycles, trend phases) and space (different data sources, consumer environments).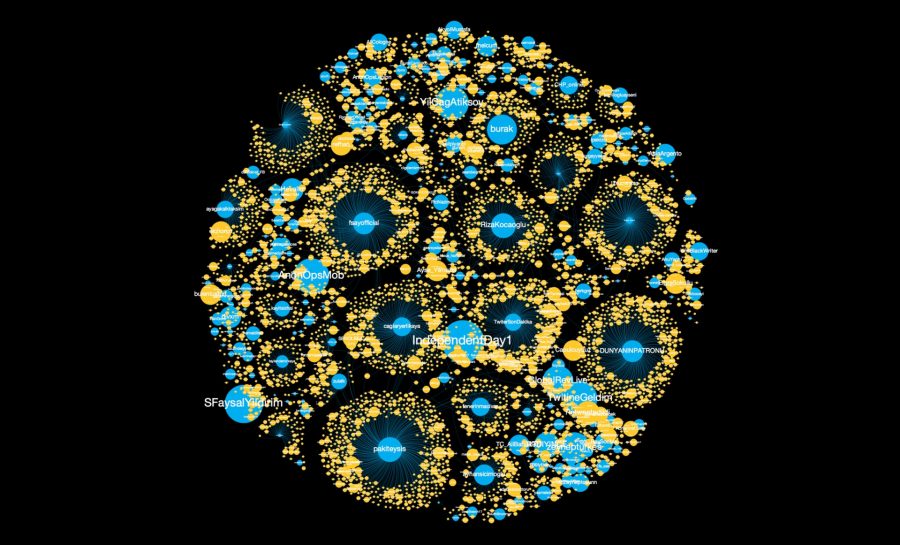 Image: We used Twitter data to create an influencer graph
Social media is a vast source of 'dots' for us to work with, but it's important that social is never just tacked on or presented as the "added value" cherry-on-top. We only make the move to combine methodologies when each is integral to the ultimate insight objective, helping the project achieve something that one methodology on its own could not deliver.
Many of our clients are immediately receptive to a hybrid approach, but do ask us to explain how it comes to life: what's the right brief for a hybrid approach? How does the timing work? What, exactly, is the role of social data in relation to the qualitative fieldwork they are more familiar with? Within the scope of a given hybrid project these respective methodologies may run in sequence or parallel. Here is an abbreviated list of ideas for when to use social media research in a hybrid project, and for what purpose:
PRE-FIELDWORK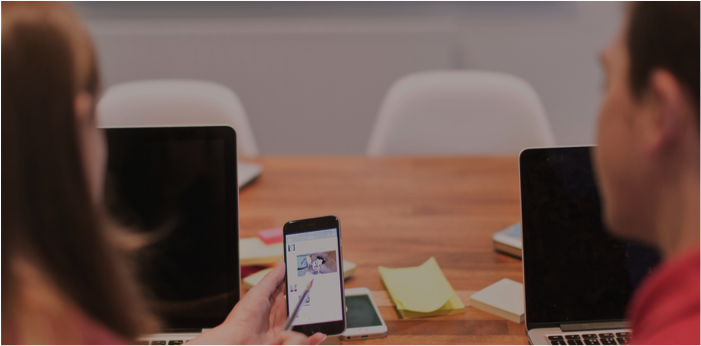 Brief tightening

: size problem and opportunity areas by analyzing social conversation volumes around key themes, competitors, need-states, etc.

Example: The challenge is vague or broad. We believe that [X], [Y] and [Z] are the key sub-categories to explore, but do not have existing data to confirm this. Can we compare the amount of discussion around each to find more focus for the research?
Recruitment guidance

:

build a smarter screener based on fresh insight into demographic and lifestyle parameters

Example: Are there types people mentioning your brand that you did not expect or did not include in your target definition? What are the brand affinities of customers in this category – can we recruit so that our sample proportionally matches this landscape?
Discussion planning

: craft a sharper guide by incorporating true consumer language, referencing current trends, or developing questions from hypotheses formed through social data analysis

Example: We're assuming that [PROBLEM X] is top of mind, but how do current users articulate their experience? How can we ask them about this…without leading / with empathy / in the words a friend would use? Is this problem actually still peaking or is it resolved? Has anything else emerged?
Stimulus sourcing

: identify consumer-generated language and imagery to inspire internal thinking or to form hypothetical insights to expose to participants

Example: Can we curate a thematic, UGC mood board to spark consumer-relevant ideas in our design process? Instead of us drafting statements, can we find UGC statements to expose to participants, gathering their organic reaction?
Expert input

: replace or supplement expert interviews by analyzing the content and opinions they share in an unmoderated environment

Example: We could spend weeks and thousands of $ interviewing experts – but what if we analyzed their online activity and thought-leadership over the last year?
Brand perception benchmarking

: go far beyond sentiment to understand the assumptions that people make about your product or service

Example: We're sure we have strong favorability, but do they understand the offer? What if people think about us as a materialistic brand when we're really selling experiences?
DURING / POST-FIELDWORK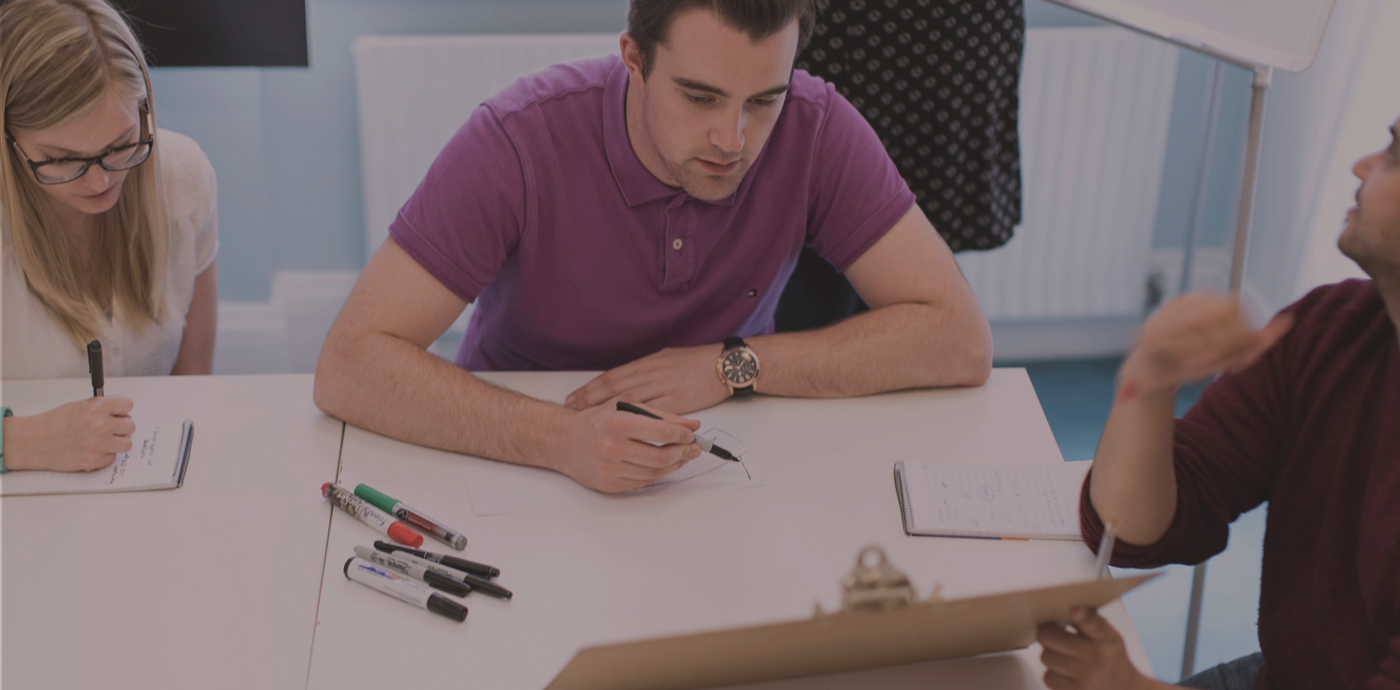 Responsive listening

: explore an unexpected target segment, consumer need, or creative direction that may have surfaced late in the research process

Example: Whoa, we did not expect to hear that in the groups / ethnographies / workshop, but it's huge! Great learning, but how can we turn that into actionable insight within the scope of this project?
Data for validation

: confirm the validity or robustness of insight territories or recommendations by sizing their respective conversation volumes or measuring the velocity of trends

Example: Okay, this qual has helped us identify our two priority targets and five opportunity platforms, but this work covered two markets and we're preparing for a national / global launch. How can we be confident this insight holds up at scale?
Dimensionalizing targets or themes

: add depth or breadth to personas by analyzing the consumer's digital footprint, e.g. capturing how different segments uniquely talk about the category, their brand affinities and interests, examples of their favorite platforms and media domains, etc.

Example: Last year we did extensive segmentation work, so the team knows each target's demographics and key needs, though the personas are really light on personality. We need to understand their behaviors, experience and interest in more detail. How can we really bring them to life?
Contextualizing behaviors

: understand how behavioral dynamics uncovered in an earlier qualitative phase apply to different shopper or lifestyle contexts outside of the original research venue; for example, analyzing mentions of a category or product term linked to certain situations and environments such as "at the bank," "just downloaded," "planning some travel"…

Example: Awesome, we now know

why

and

how

people interact with our brand, use our product / app / service in its main use-case. Do these motivations apply to other context, though? Could we serve them in new moments or at different touchpoints?
This list is meant to be a quick preview. There are many other applications for, and benefits of, social data analysis in the context of qualitative research. The challenge will dictate exactly how and when each method gets integrated, including whether social data analysis comes before or after traditional fieldwork.
But one of our favorite things about hybrid research is that, at the simplest level, it adds degrees of vision to our point of view by enabling qualitative analysis at scale.
We see who's right in front of us – because we've recruited them – but we also get to peer into all the interesting things happening on the periphery: the thousands of verbatims and data points that from afar may seem tangential but are actually central to our insight objective.
If you want to learn more about our hybrid offering and want to add qualitative methodologies to your social media research, send an email to [email protected].