Pulsar has a new CEO (& is opening in L.A.)
As social listening industry consolidates, Pulsar plows ahead and westward
We are delighted to announce that Francesco D'Orazio has been named the CEO of Pulsar.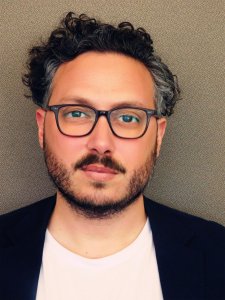 Today we are also announcing the opening of our newest office in Los Angeles (Marina del Rey, to be precise) which will allow us to work more closely with our growing media, healthcare and entertainment client base in the United States.
Cello Health PLC –the consultancy group that owns Pulsar– has appointed Francesco as CEO in order to lead the company at a time in which the the social listening and market research industries are going through radical changes.
"The social listening industry is undergoing a wave of consolidation, and its value is moving from simple brand-tracking to creating an ongoing feed of audience insights into organizations," said Mark Scott, the CEO of Cello Health PLC.
"Francesco is the ideal person to lead Pulsar during this industry shakeout phase, bringing to the table a mix of excellence in product design, big data analytics, and audience research", he added.
Francesco holds a Phd from the Sapienza University of Rome and was a fellow at University of Toronto McLuhan Centre for Culture and Technology. He founded Pulsar during his tenure as Head of Social Media Research at innovation consultancy Face, which was then folded into Pulsar in 2016.
"Companies need more data-driven insights and less brand-watching: they need easy ways to embed their audiences at the heart of every decision they make" said Francesco. 
To help companies achieve that, Pulsar has committed to an ambitious product roadmap which will integrate all the behavioral signals from any digital audience in one place, paired with state-of the art AI to surface the story amid the noise.
Recently rolled out features include:
"Lightweight digital signals like social media, search data, and web analytics can provide critical insights at a fraction of the cost and a multiple of the speed," said Francesco.
You can follow him on Twitter at @abc3d.