Charity & Nonprofit Trends 2020 in the time of COVID-19
How has audience interest in charity causes shifted in reaction to COVID-19? What trends are taking off in the nonprofit world, and which ones are cooling down? 
Our research on causes applies our virality model, which we use to track trends in media, politics, and more recently, COVID-19 conspiracy theories to charitable causes during lockdown. Causes we tracked including Climate change, Mental health, Education, Science, Cancer, Child Protection, Deafness, Animal Welfare, and more.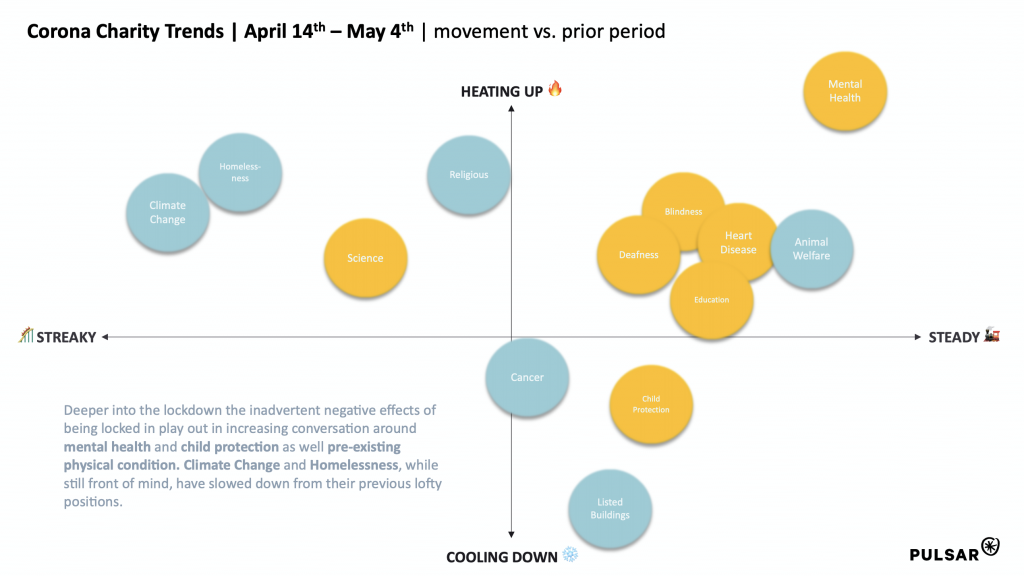 Download our research deck below to learn:
how volumes of conversation and engagement around charity trends have been performing under lockdown
What share of voice are we seeing amongst different causes during this pandemic 
The top charity hashtags, from #justdonated to #nhsheroes