New on Pulsar: improved image performance analysis and image text recognition
A natural shift in digital marketing and advertising has seen an increase in utilization of images. However, providing the technology for image analysis at scale has been a major challenge. This is a problem for agency and brand teams, especially when they are trying to gauge who has taken notice of their content and images during a campaign.
Pulsar are always trying help solve problems like this through innovation and use of AI. Today we're introducing an improved and ever more accurate image text recognition service, as well as an image performance analysis through Pulsar TRAC.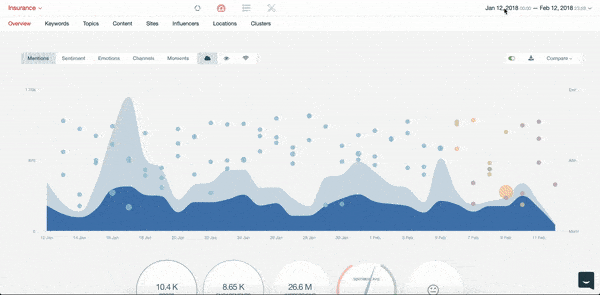 Image Text Recognition
Pulsar TRAC's Image Text Recognition module detects and recognizes text within images. The platform identifies any text contained in an image and extracts it, making it possible to mine images using keyword filtering and analyze them using Natural Language Processing.
This applies to conversational images like memes, but also to posters, signs, labels, packaging and even logos. This functionality is therefore useful to identify brands pictured in an image and understand the buzz and visual associations of brands on social. It currently works best for picking up English text. Other languages like French, German, Italian, Spanish, Portuguese, Japanese, Korean, Chinese may work, but this AI model has been trained mainly for English content, while it catches up with the rest.
To add image text recognition, simply log in to Pulsar TRAC and enable this module in your search set up under the AI Modules section and then start detecting any text and logos in the images in your dataset. You can then use Pulsar's powerful filtering capabilities to segment and find the relevant images.
Image analysis use case
A Pulsar client sponsored a national rugby team's tour: their logo was imprinted on the rugby shirts and around stadiums during the tour.
Rugby fans talked a lot on social media about the team and the games they watched or attended, but of course, they were unlikely to mention the client's brand explicitly. But that doesn't mean they hadn't seen the logo.
Using a Pulsar TRAC Topic search to monitor all mentions of the tour, the brand was then able to identify where their logo appeared in images shared on various social posts. This allowed them to gauge the number of impressions their sponsorship had generated across social media and measure the success of the partnership.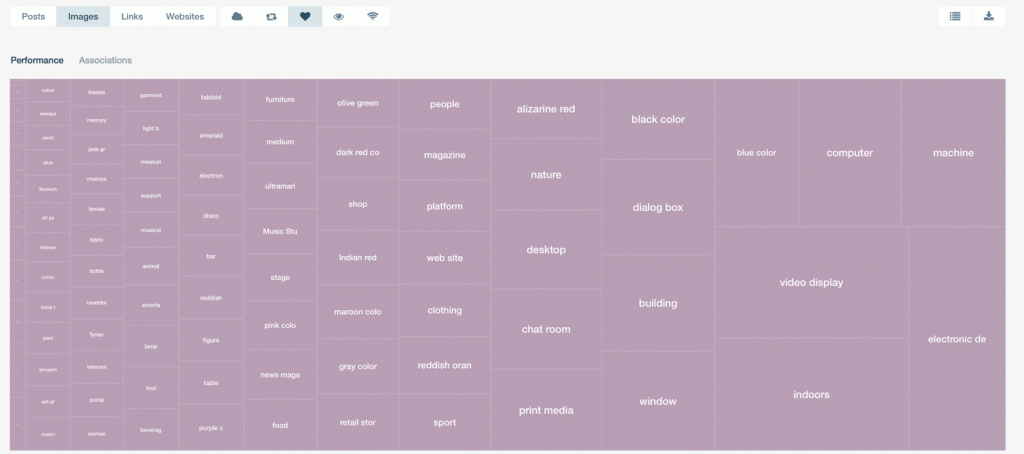 Image Tags Performance
Additionally, Pulsar has now added context to the existing Image Recognition technology (above). Instead of only looking at visual concepts that produce the highest volume of mentions, the tool can now add more context, to help you understand which of those images are most engaging within specific social networks and users.
With Pulsar's Image Analysis module, Pulsar has always been able to scan images and attach up to 20 tags. These summarize scenes, objects and stylistic features, to identify objects such as chairs, dogs, buildings; recognize scenes, like streets, stores, beaches, landscapes, mountains; detect people and faces as well as colour palettes. Now you will be able to find out whether beaches get higher impressions than dogs, or faces have a higher visibility impact than landscapes.
These updates mean Pulsar TRAC is now even more optimized for tracing and providing in-depth image analysis.