How did a spotty dress from Zara go viral online?
'That dress' has made a meme out of fashion
This summer, everyone's wearing the same spotty dress from Zara. The polka-dot dress has been all over the UK, and has just landed in stores in the US.
It's gone viral, creating a virtuous cycle between online meme and real-life trendspotting: several people having the same item of clothing is not uncommon, but the online viral appeal of 'the dress' is about the scavenger hunt of seeing people in it, and the excitement gained from having a famous item of clothing.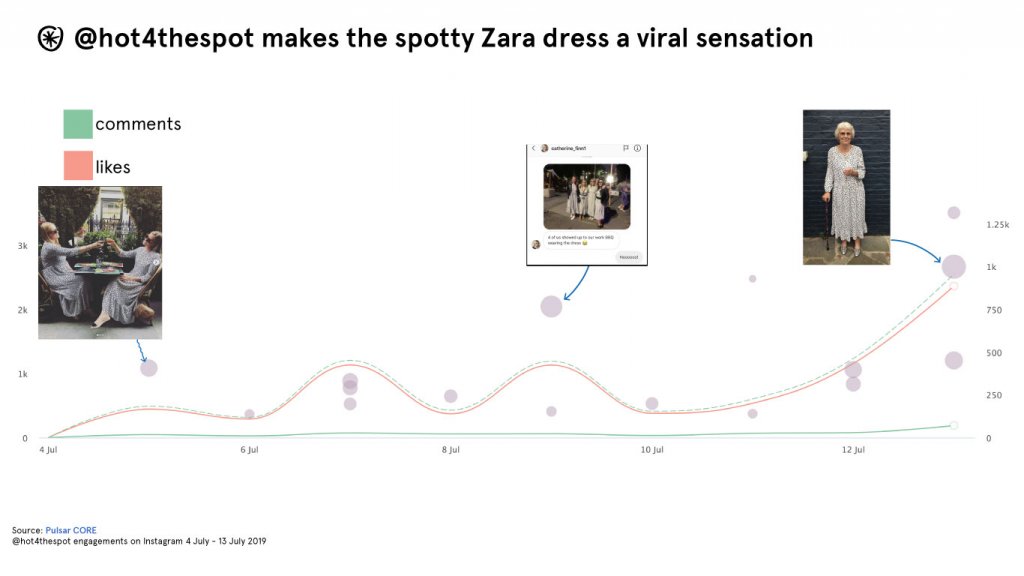 We've spotted the polka dot dress here at our London HQ recently, thanks to Pulsarian Maud Bourke, who owns the dress (and has done before the hype started). She says "I don't find it annoying that a lot of people have the same dress as me. People seem to think it should be embarrassing, but it's great.
"I was wearing it the other week and in a cafe saw a girl recoil that we had the same thing on, but I ended up showing her the Insta account, and how much fun people are having with it and we made friends and took a selfie together.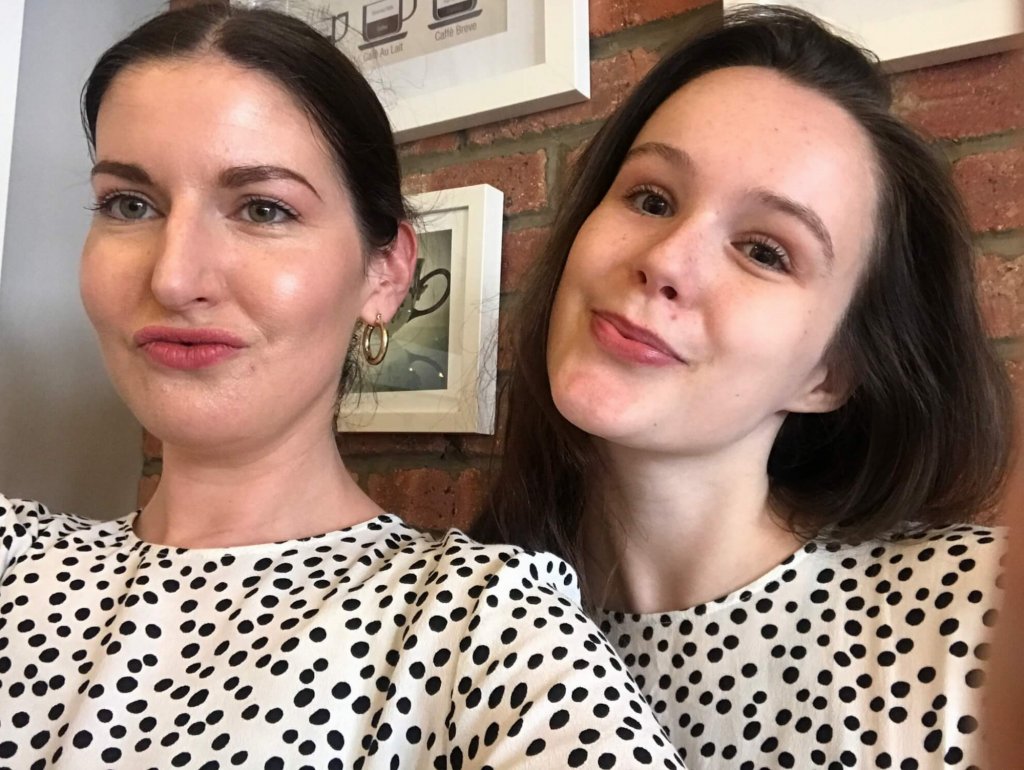 "It's so fun – I love that it's become a whole sensation."
So why this dress?
The spotty Zara dress went viral thanks to the Instagram account @hot4thespot. Fashion stylist Faye Oakenfull created the dress account in April. She posted an Instagram story of two co-workers wearing it, which began an auto-crowd-sourcing: friends started sending her enough pictures of the dress 'in the wild' that it seemed necessary to get its own account.
"The best part is how excited people are to finally spot it. Once you pop your dress cherry you just can't stop! I see the dress everywhere, sometimes in my nightmares" she told Stylist.co.uk.
The Instagram account hit its all time high in July, and is still growing, and it's the driving force behind the virality of the dress throughout other platforms as well. Add in a load of press from titles like Refinery 29, Vice and even the New York Times and you've got a viral sensation.
Conversation online about the dress is made up of a few different topics, both about its style and about the sensation of the @hot4thespot account: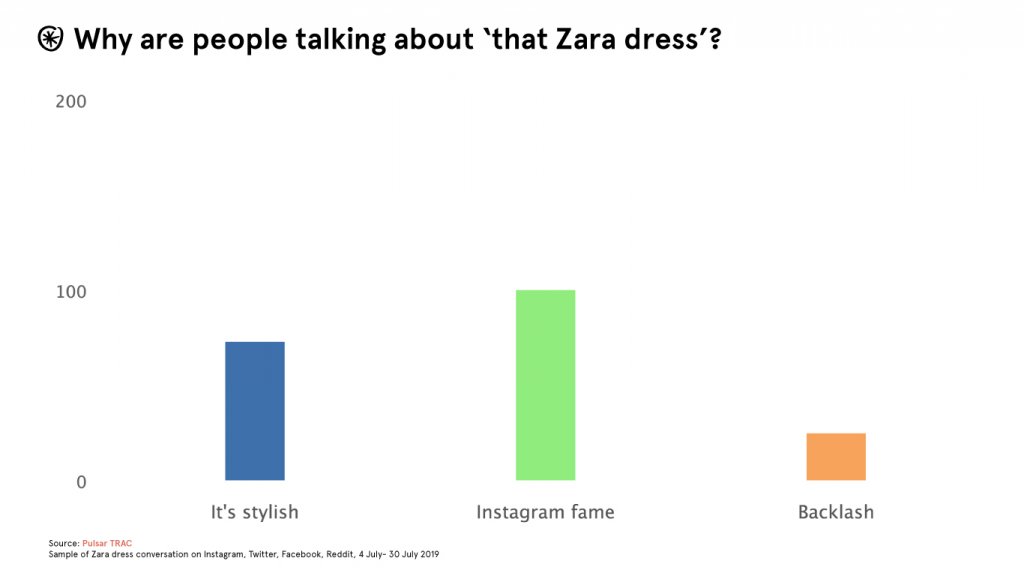 There's the people who love actual style of the dress whether it's famous or not:
…combined with the fun of chasing the latest thing which ranges from being influenced by the Instagram account to dress owners being tagged in a post about spotting it, or making friends with fellow polka-dot wearers…
This dress has its own Instagram account and please don't ever ask me again if social media is influencing my shopping habits 🙈 #TheDress #hot4thespot pic.twitter.com/Q2Dg9FWMuY

— Stephanie (@Yanet_d) July 11, 2019
…then mixing in some people who don't like it to keep the conversation going…
Just had my first spotting of The Zara Dress in public. Guys, I have to admit that I hate it.

— Orla (@OrlaDoherty) July 2, 2019
… all added up to the spotty Zara dress being the named star costume at our meme-themed summer party this year: