The Social Check-up: understanding the Pharmaceutical industry on social media
Today, Pulsar and Ogilvy Healthworld launched The Social Check-up, a new report which is focused on sharing the latest trends in healthcare and pharmaceutical social media.
The rise in use of social media has meant that businesses from all industries are using these networks as a tool to understand and reach their audiences. The healthcare and pharmaceutical sectors are not immune to this – for example, social media is used to inform businesses in how to predict and track the spread of diseases, as well as to understand how illnesses are talked about online.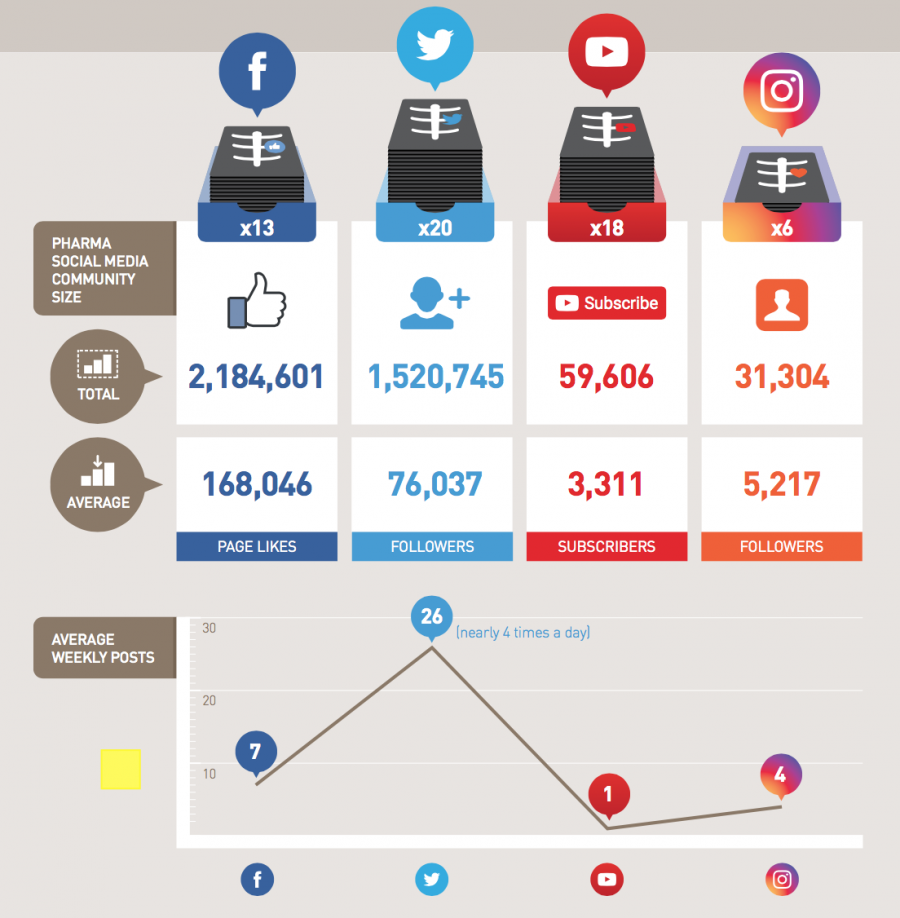 The pharmaceutical industry's most popular social media channels
In The Social Check-up's first edition, we tracked the top 20 pharma companies' social media activity over the first half of 2016, with the aim to understand how they create and share content, and how they engage their audiences.
The report asks (and answers) three questions:
Is there a difference in impact between created vs. curated content?
What use is content without engagement?
How can pharma companies use social media?
One of the more interesting findings was that 29% of the conversation created by pharma companies related to 'disease awareness' – making it the most common content theme. However, their audiences preferred content (and therefore providing a higher engagement rate) relating to corporate messaging, CSR, product, and conferences.
So does this low engagement rate for disease awareness content suggest that pharma companies do not have as high a following in the healthcare community as they would wish for?
Find out the answer and many more insights in Social Check-Up. Download your free copy here.
If you want to understand who your audience is or you've got an exciting social media research brief, we'd love to hear from you. Please send an email to [email protected].