New on Pulsar: track how content spreads on Facebook
We've just launched a new exciting feature on Pulsar: you can now track how content spreads on Facebook.
As you know on Pulsar you can either track Topics, Audiences or Content but until now Content tracking wasn't available for Facebook Topic Data.
Today we are excited to announce that you can now track any URL (e.g. news articles, YouTube videos, blogs posts) or any domain (e.g. www.nytimes.com) with Facebook Topic Data.
Facebook Topic Data's content tracking feature allows you to analyse how 1.5 billion  users interact with content on Facebook by liking, commenting, posting and re-sharing stories but also identifying the topics they discuss and mapping the demographics of the audience that's engaging with the content.
Using the content feature you can either track a specific link (e.g. a news article), a series of links (e.g. multiple versions of a meme) or an entire domain (e.g any interaction happening around any link pointing to www.DailyMail.com). We use this feature very often to map the readership of a newspaper.
For example, below is a screenshot from the Content dashboard showing the most shared links from a search tracking interactions around two domains: the Mirror.co.uk and the DailyMail.com. The Content dashboard give you a summary of the individual links being shared, commented on or liked by the Facebook audience in a given period of time.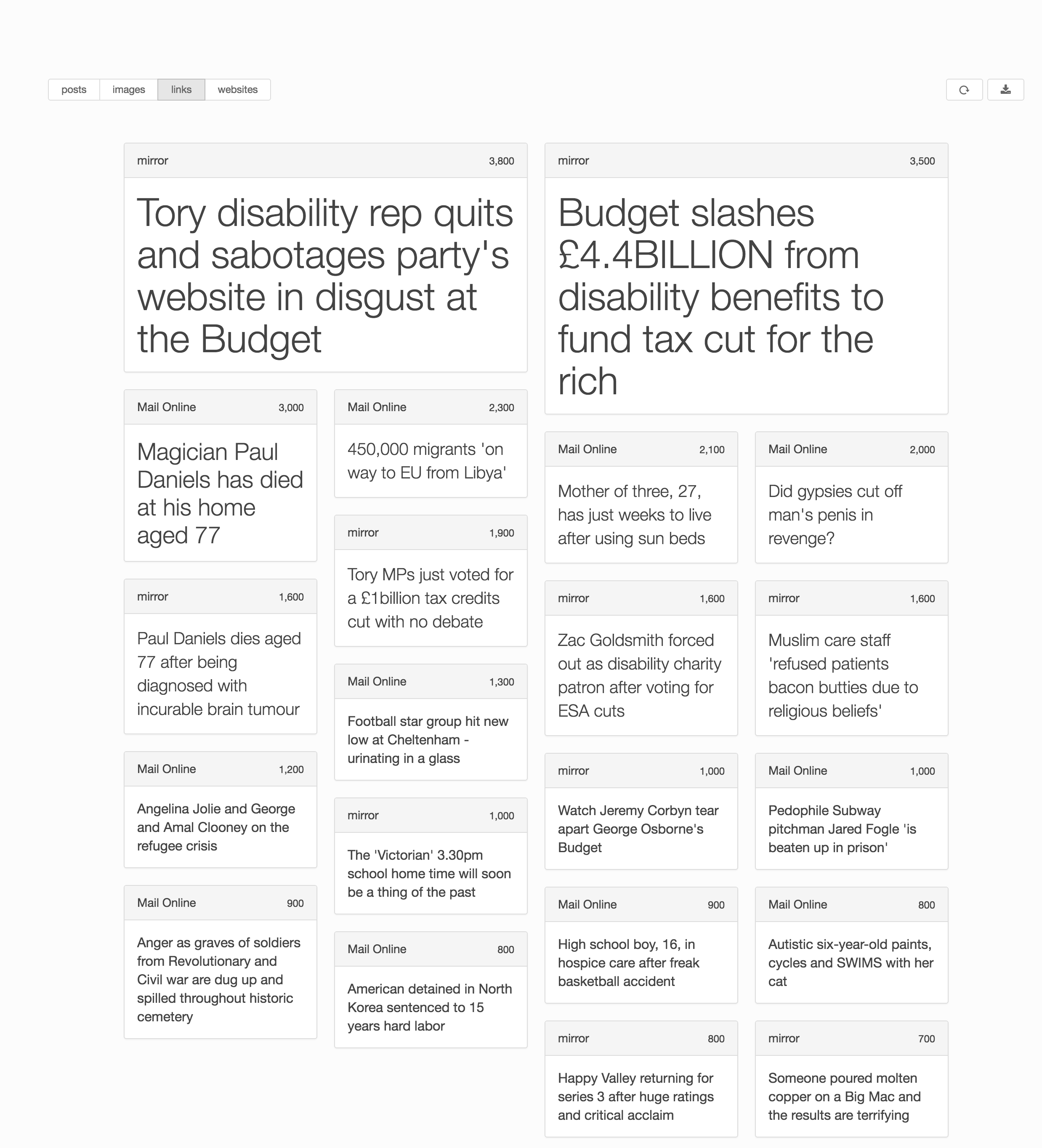 We can then analyse the topics of the posts carrying any articles from any of the two publications and of the comments reacting to them. In the topics Treemap below, we can see that most of the interactions around the Mirror and the Daily Mail are about the 'Conservative' party, 'Donald Trump', and 'tanning beds'.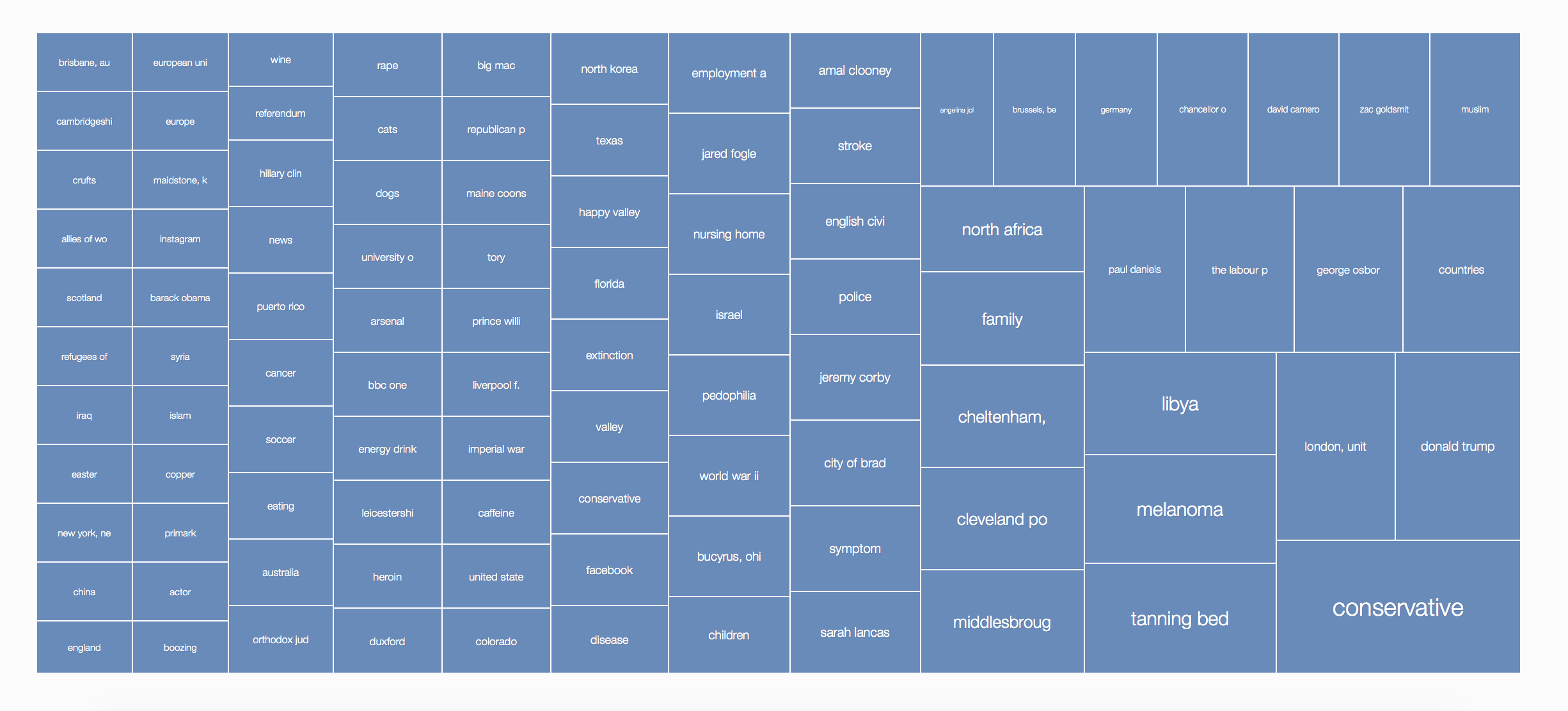 While the topics of the stories and the comments already say a lot about the audience of a publication, you can find out more by looking at the demographics of the users who have been interacting on Facebook with the content.

The Audience dashboard gives you a breakdown of the audience by age, gender, age by gender, country and language of the Facebook users who have been engaging with that content in the time frame of the tracking.
We are looking forward to see what you will do with this new feature! If you're already using Pulsar and want to learn more about how you can use content tracking, please contact your account manager or email: [email protected].
Alternatively, if you're yet to experience the power of Pulsar and you'd like to set up a demo, email [email protected] or call us on 020 7874 6577.