Introducing Marketing 2.0: Meet Pulsar's new team
We have two new additions to our marketing team; Judith Hornman and Imogen Bennett. They both joined us in February so we thought we'd let them get comfortable before finding out about life pre-FACE & Pulsar. Here's what they had to say: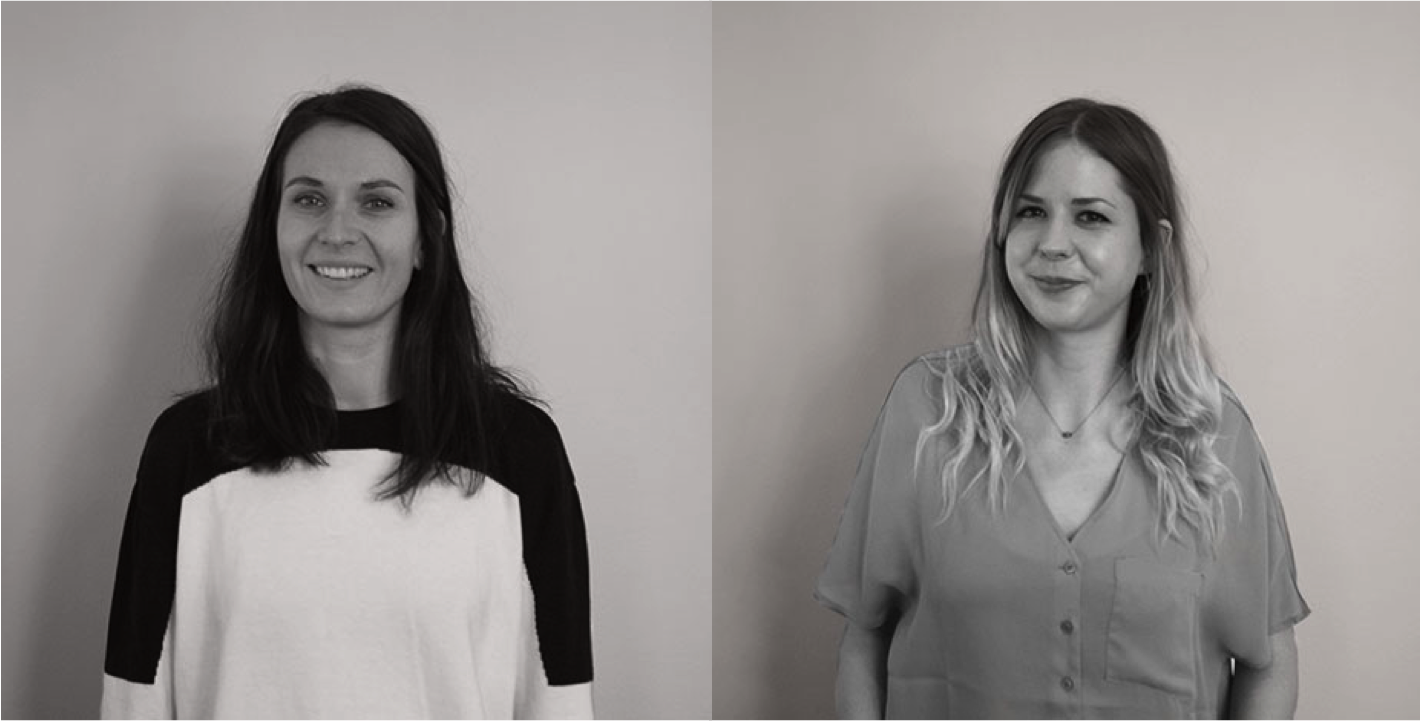 Tell us what brought you to FACE & Pulsar?
Judith: I actually came across Pulsar, FACE's audience intelligence software, before FACE. Working as a Marketing Manager for a software company specialising in video for live events, I was looking to find a tool to help me identify audiences and track my brand. The more I saw of Pulsar, and subsequently FACE, the more I became interested in the market research field. That interest coincided with FACE & Pulsar's requirement for a new Marketing Manager. It's not often that things line up that well, and there was a definite spike in high-fives in my household when it all came together.
Imogen: I was immediately attracted to Pulsar & FACE by its culture. The people who work here are amazing and completely driven by what they do. I was looking for a role where I could really combine my design skills, and marketing experience with my drive & thirst for knowledge in such a forward-thinking  company.
What draws you to market research/ social media listening?
Judith: Coming from a completely different industry, I've only been introduced to market research and social intelligence recently. But as far as I can see, it's a very interesting time for research seeing that communication has changed fundamentally, and is still changing so quickly. To stay on top of these changes you need to not only be able to anticipate them, but also act on them. FACE & Pulsar appear to do just that, so perhaps it's their pioneering spirit that draws me the most.
Imogen: Since studying Humanities at school, I have been fascinated by societal analysis. Pulsar takes this to a whole new level, especially with their stunning data visualisations. It's great working with such a huge variety of clients where there is value in the research FACE & Pulsar offer. I also come from a very design-led background, it's a joy to help implement strong brand styles into our marketing strategies.
What are you most looking forward to learning and achieving in your new role?
Judith: I'm most looking forward to learning from the people that work here. FACE & Pulsar appear to be a group of flexibly minded people who are naturally curious and forward thinking. That's a great environment to be in. On smaller but equally important scale I am looking forward to working with the marketing team and working on everything from process improvement to getting designs just right and, of course, making sure that we create interesting and relevant content to share with the wider world.
Imogen: In terms of industry knowledge and building on my marketing skills, I have a huge amount to learn... and I can't wait. I'm excited to see how all of our plans unfold over the next few months and see how Pulsar grows and develops as its own brand.
Tell us about yourself outside of work!
Judith: Outside the ever popular 'friends-family-traveling' interests, going to the cinema is still one of my favourite things to do. My top tip is to go in the morning on a weekend - no queues and when you walk out you'll still have the whole day. I also love playing the drums, although it's been a while - I don't think my neighbours would appreciate me setting up a kit in my flat any time soon. I do enjoy sports: I've tried many things over time including field hockey, track, Krav Maga, contemporary dance and kickboxing, but I can't ever seem to stick with anything for very long. I'd like to try surfing or rock climbing next. Or should I try fly-fishing first?
Imogen: Outside of work I enjoy relaxing with good food, yoga and friends. Music has always been a big part of my social circle and I have recently set up a music platform with a friend. We aim to promote and talk about the bombastic world of electronica bass music. I also have a design blog which I try to update with new art and design work when I get the time.
Are you a smart-thinker who is looking to work in a fast-paced environment, at one of the world's top social media listening platforms? We're always looking new talent, so if this sounds like you send your CV over to our Global Sales Director, James Cuthbertson on [email protected].