Introducing the Misinformation Risk Index for Brands 
Pulsar & NewsGuard track how the world's most valuable brands might be exposed to misinformation - and how you can ensure the safety of your own
Misinformation, it's here to stay. For communication professionals and brand marketers, this means yet another complex problem to understand, and a new kind of toolkit to try and stay ahead of the curve. 
That's why Pulsar  partnered with NewsGuard, which rates the trustworthiness of news sources: NewsGuard data is already available in Pulsar and is the only integration with a social or media intelligence company, allowing clients to visualize and understand how misinformation originates, spreads and is consumed.
But we didn't stop there: today we're launching the Misinformation Risk Index: Brands.
The weekly index, available here, is designed to give brand managers and comms professionals guidance on which brands are seeing the most exposure on news and blogs which NewsGuard deems "untrustworthy".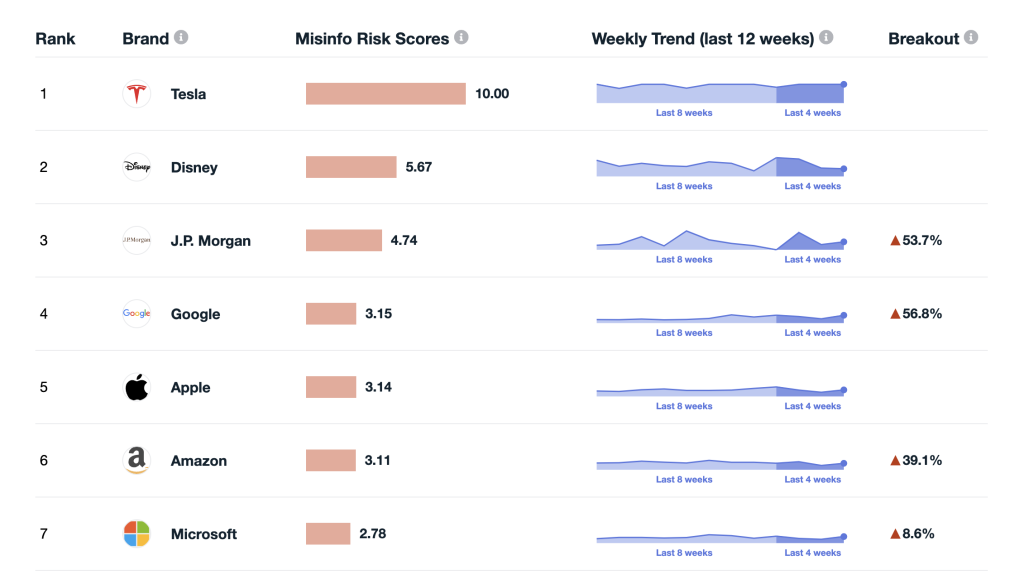 So how's this calculated?
The Misinformation Risk Index ranks the top 25 most valuable global brands (as measured by Interbrand, 2021) on a relative scale every week. 
We do this by combining NewsGuard's Reliability Rating (which takes into account 9 standards of credibility and transparency, including disclosing its ownership and correcting errors) with Pulsar's proprietary Visibility metric (which calculates the reach and impact of a particular piece of content by factoring in audience size, engagement, format, amongst other metrics). 
This illustrates the severity and the reach of individual pieces of content, highlighting both how exposed each brand is to misinformation, and to what degree this is a growing concern.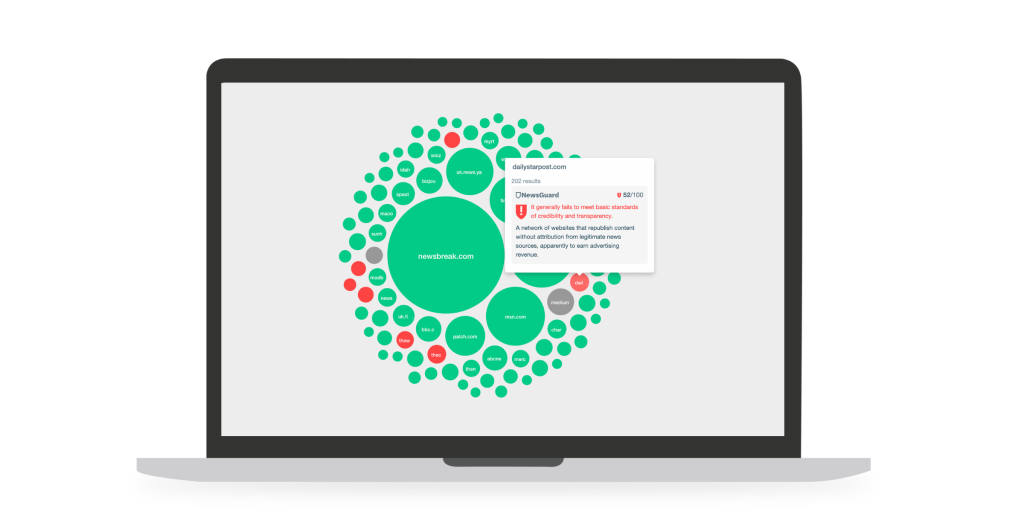 It also enables us to surface all kinds of narrative and story taking place around particular brands, from automotive companies experiencing sustained attacks on the quality of their product, to media brands facing claims that they consciously pollute the minds of children with 'woke' content. 
If you want to gain a better perspective on the fluctuations in reputation your own brand is experiencing, benchmarking it against some of the leading names within each industry helps you understand how the news cycle, bad actors and random events can massively impact a brand's level of exposure.  
---
If you'd like to discover more about the product integration, and how it can act as both an early warning indicator and provide the insights for a targeted, efficient brand response, simply fill in the form below.