8 features we built into Pulsar in 2022
Building the future of audience intelligence with more data & AI
Another year is coming to a close, and it'll be taking billions of conversations, narratives, trends, and opinions with it.   
But before we reach for the bubbles, we wanted to take stock of how it's become easier to understand the global public conversation: or at least, it's easier if you're lucky enough to be a Pulstar* (a.k.a a Pulsar customer)  
Let's dive right in.
1. TV & Radio data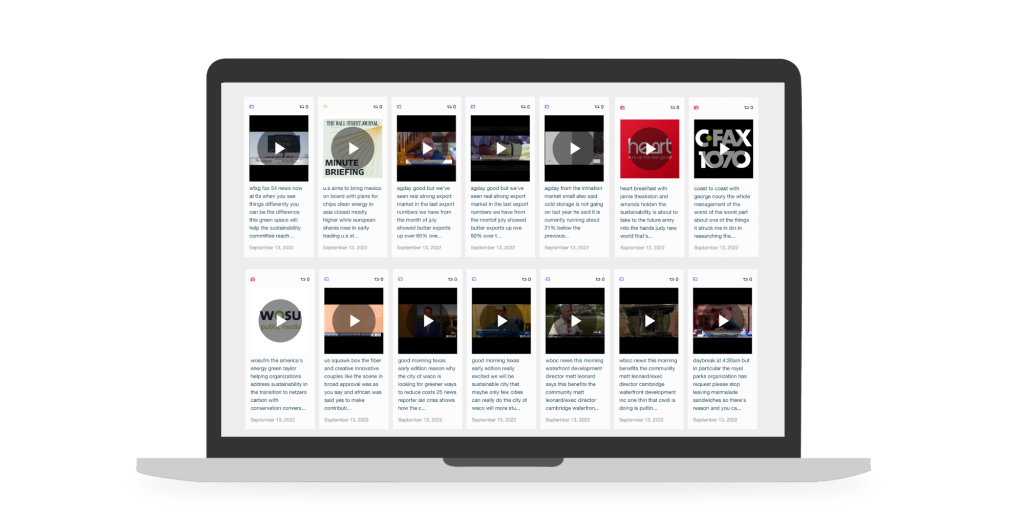 Television & Radio remain one of the ultimate markers of whether a topic has crossed into the mainstream, whether you're analyzing a mega-budget fantasy epic, a meme, or a local news story. Especially if you want to understand communities less likely to be active on social media. 
With TV & Radio data in Pulsar you can now track mentions of any topic across television and radio shows (both national and local) and get a minute-long clip featuring the keyword or phrase, as both a media & text file. 🎬🎬
2. Twitch Data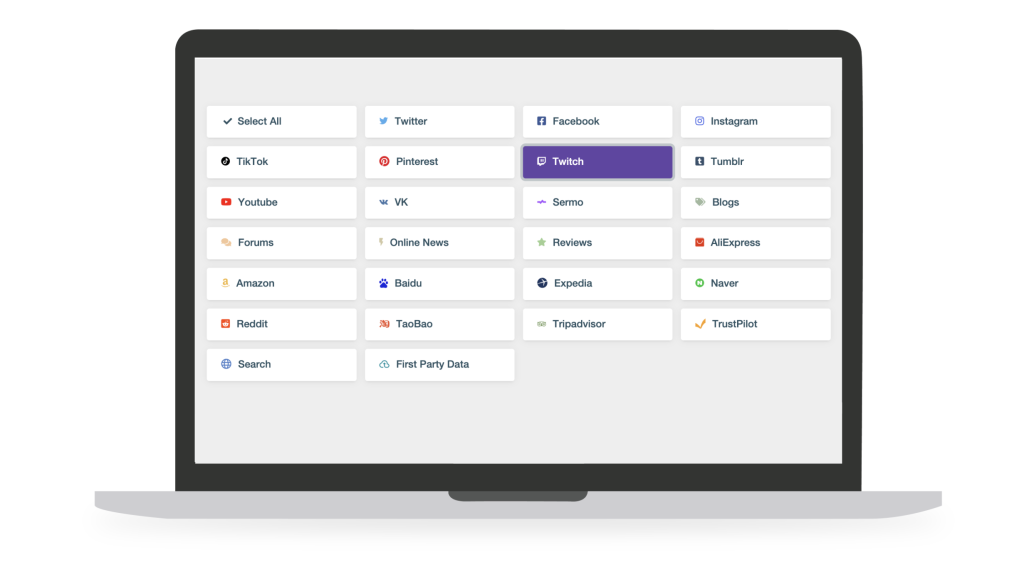 Twitch users consume billions and billions of hours of content each year, and the platform has expanded its scope beyond gaming to include news, sports, cooking and all manner of topics. 
The unstoppable rise of this platform as one of the key contributors to our broader culture makes Twitch a key new data source for Pulsar users, who are now able to track both live and historic data from Twitch, alongside information around post impressions, visibility and location. 

3. Podcast data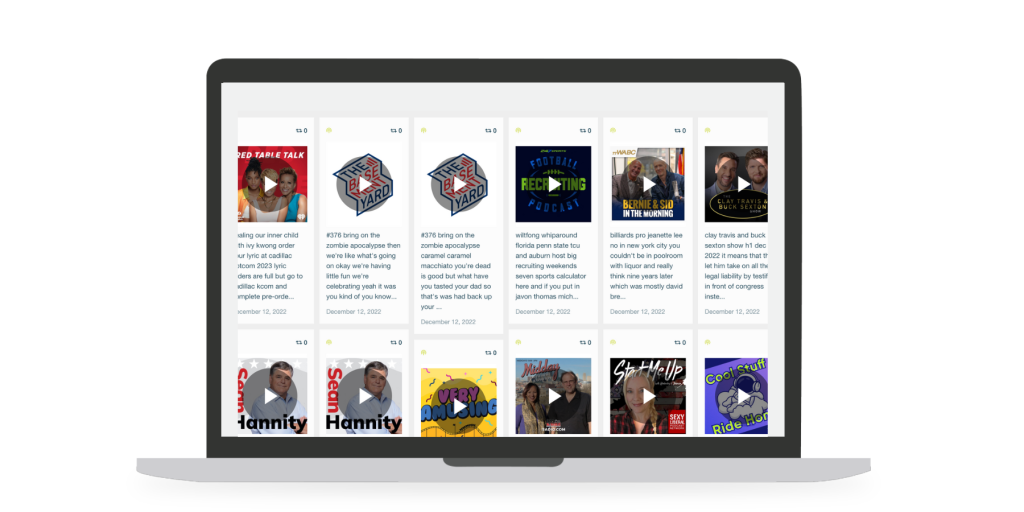 Podcasts have helped forge intense fandoms around everyone and everything: from unassuming academics, to unsolved crimes, over the hill TV stars and professional communities. They're also the go-to place for information and relaxation for many – and therefore a data source that will add a whole new dimension to any search. It's also becoming an important place for advertisers & media buyers. 
With access to podcast data in Pulsar –along other broadcast data like TV & Radios– research and marketing professionals can tap into this under-explored medium and start to pick up signals and insights way beyond the electromagnetic spectrum.  
4. NewsGuard integration, to spot misinformation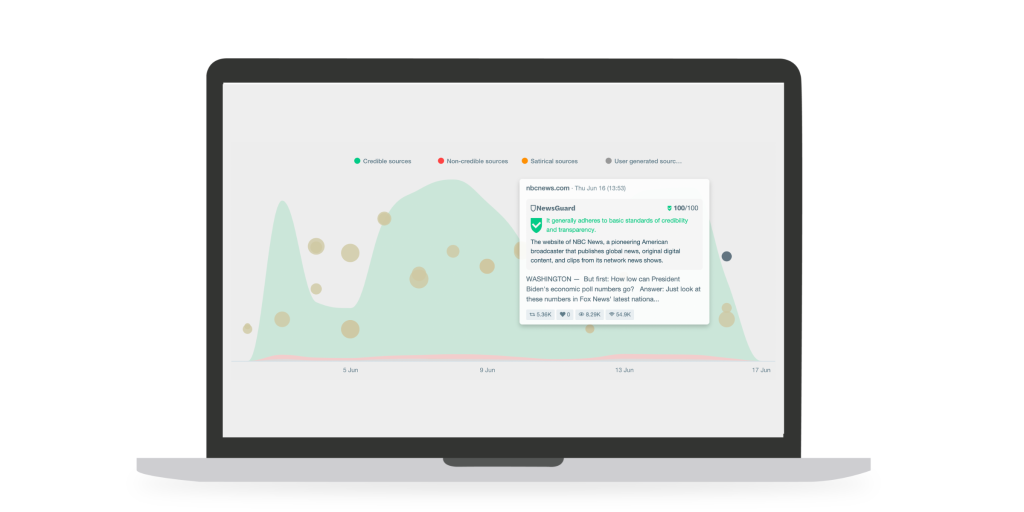 2022 was a whirlwind year for the news cycle – which made it even more important to be able to spot misinformation when you saw it. That's why we partnered with Newsguard, the leading organization evaluating and rating the credibility and transparency of news and information websites. 
We also created an index tracking the misinformation risk each of the most valuable brands is exposed to. You can check it out here: Brand Misinformation Index 
5. AI to detect Entities (and much more)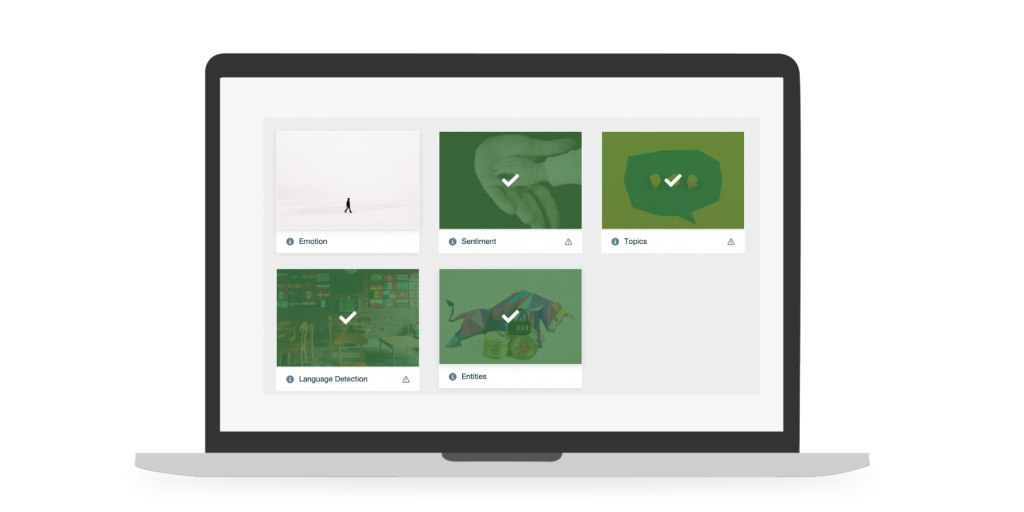 So you're probably getting the idea – we added a lot more data sources to Pulsar in 2022. But data on its own doesn't count for much if there's no way to make sense of it. That's why we also greatly expanded our AI models, to perform the kinds of tasks that users don't want to dedicate swathes of time to. 
Chief among these are topic and entity detection, able to tell from apples from oranges, Apple from Microsoft, and Apple from apples. 
6. More News Data, including Print 
Syke, one more data source. And this is an important one, because news continues to shape perception, even if the channels through which it reaches readers transition from paperboy to Twitter thread. You can now find even more news outlets, as well as Print News data, right here on the platform. 
7. UX redesign of Pulsar CORE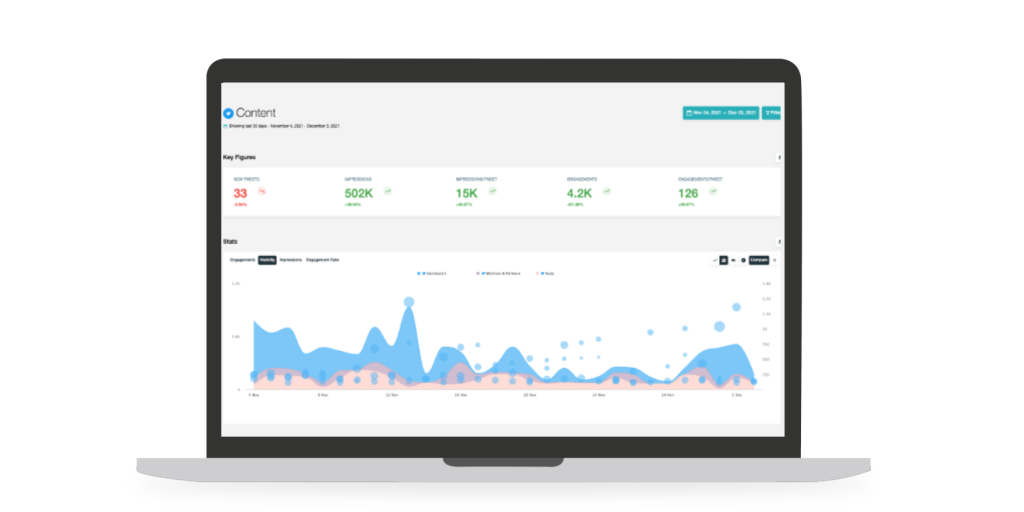 Ok, ok, this wasn't technically '22 – but right at the end of '21, we implemented a new UX for Pulsar CORE, making it a more intuitive experience for social media pros to see all their audiences in one place.  
This same logic and look will extend throughout the product in 2023, in developments we're already itching to share with you all. No early Christmas presents here though – we'll all have to wait just a little longer!
8. Under the hood  
And while the data sources, AI and UX get all the glory – there's so much our product and engineering accomplished this year which is for the most part, invisible.
Pulsar was also moved onto a new infrastructure which will provide significantly greater resilience and scalability to our product. Pulsar also built out an in-house Machine Learning team who are working with state-of-the art AI methods to deliver so much more for Pulsar in 2023. Stay tuned 📻
And that's a wrap for Pulsar product in 2022.
Want to see those in action?
Let's talk ⤵️