Introducing NewsGuard on Pulsar: a new way to understand misinformation
Wherever information flows, misinformation will follow. And as the phenomenon continues to grow, it has a distorting impact on everything from public opinion and trust in institutions, all the way down to individual trends and personal reputation. 
This is why we are excited to announce our new integration Partnership with NewsGuard, a company that evaluates and rates the credibility and transparency of news and information websites. Now, Pulsar users will be able to layer on trusted journalistic criteria onto their trackers, whether they're analyzing conversation around their brand, an event, or an online trend.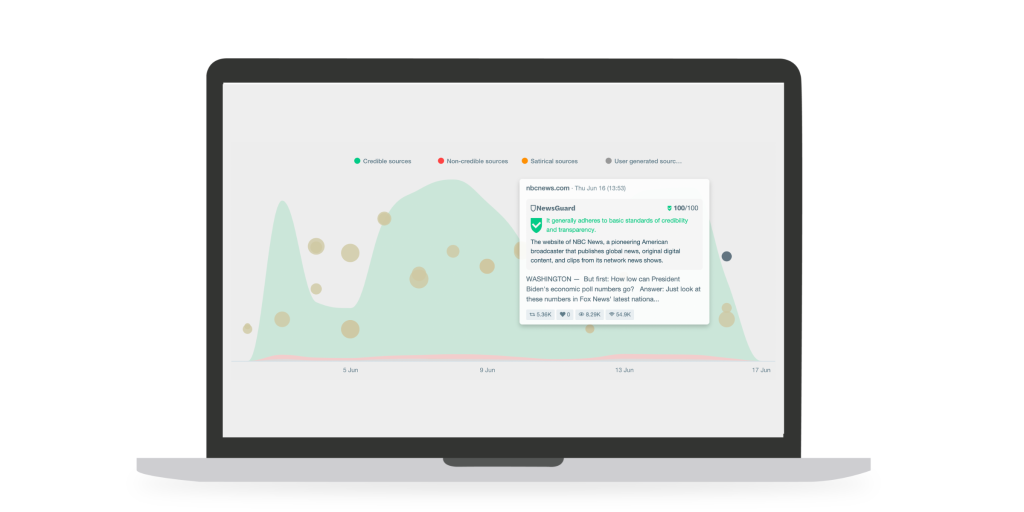 NewsGuard's ratings and nutrition labels helps brand and comms professionals understand the narratives and influential figures most likely to negatively impact their audiences and assess the misinformation risk associated with any conversation before it spreads and becomes damaging to their brand, or client.
NewsGuard analysts assign news sites a Reliability Rating taking into account 9 standards of credibility and transparency, such as whether a publisher frequently publishes false content, discloses its ownership, and corrects any errors).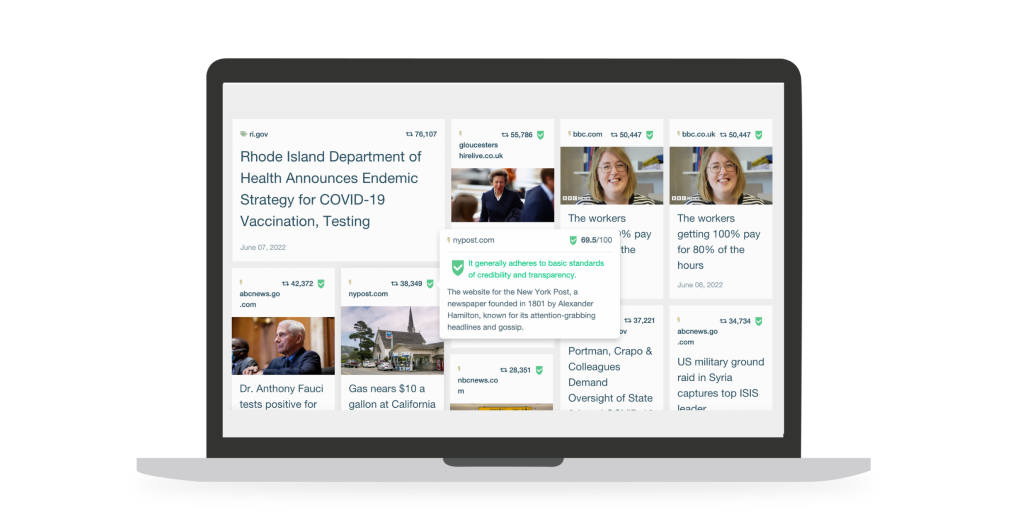 Integrating this data with Pulsar's existing analysis helps you to understand: 
Which news sites and blogs play a role in originating and spreading misinformation 

The narratives shared around a given brand, topic or moment 

Who is engaging with these narratives, and disseminating them amongst new communities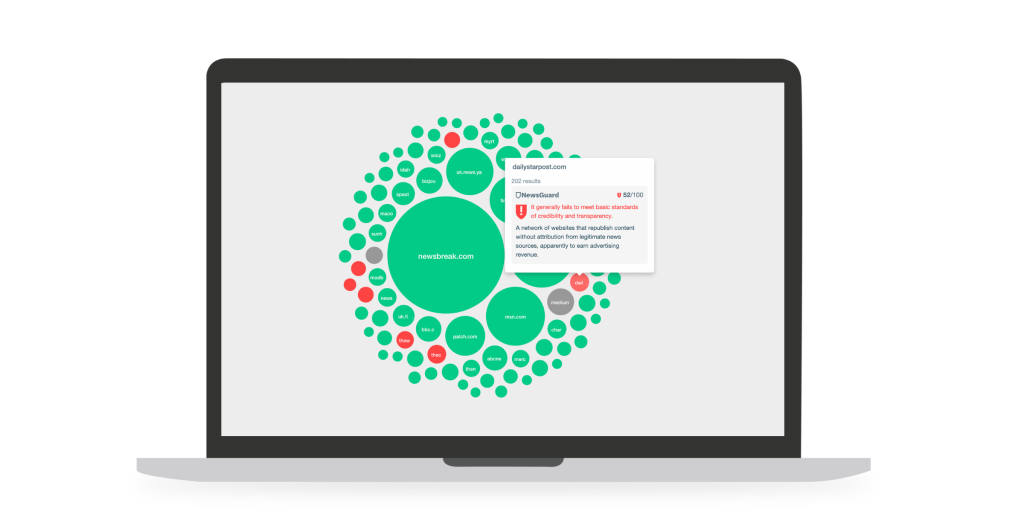 Access to NewsGuard data is included as part of a regular TRAC subscription. If you're an existing Pulsar user, get in touch with your Account or Customer Success contact to make the most of this additional data source
---
If you'd like to see how access to NewsGuard data can help you better navigate a topic, trend or product category, get in touch by filling the form below.
This article was created using data from TRAC