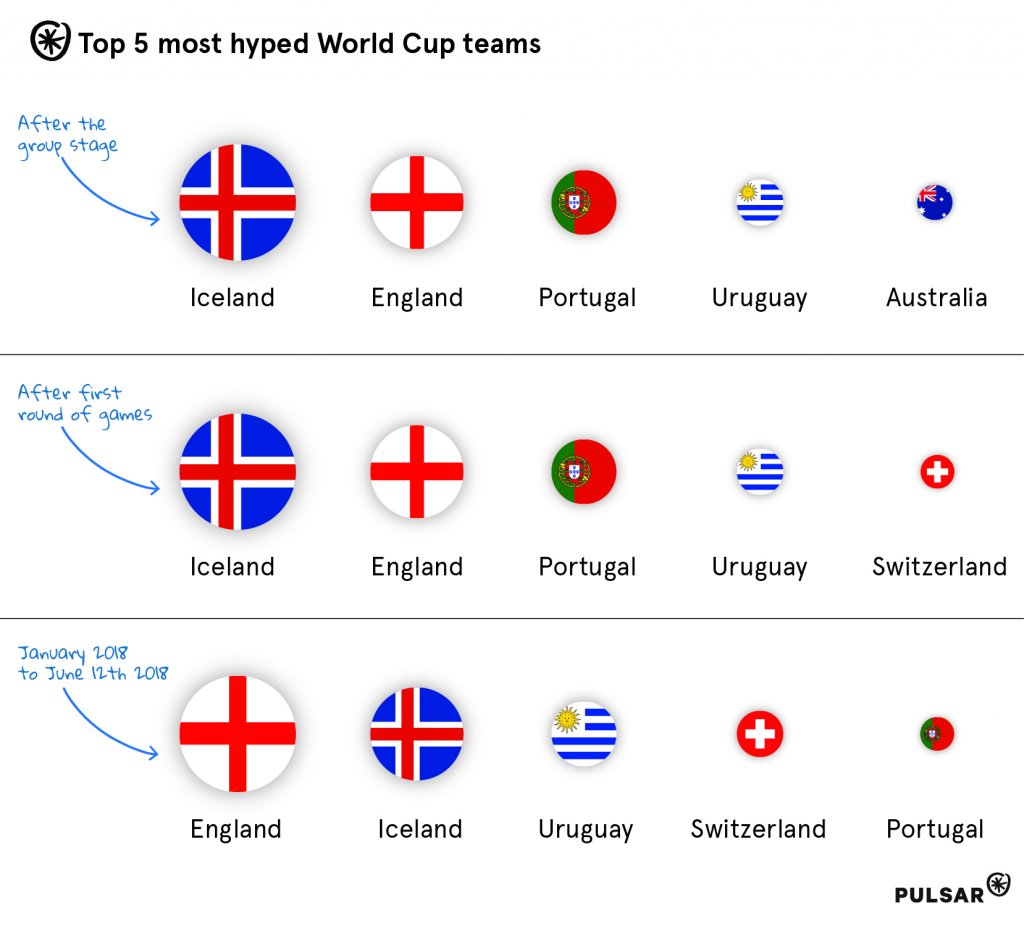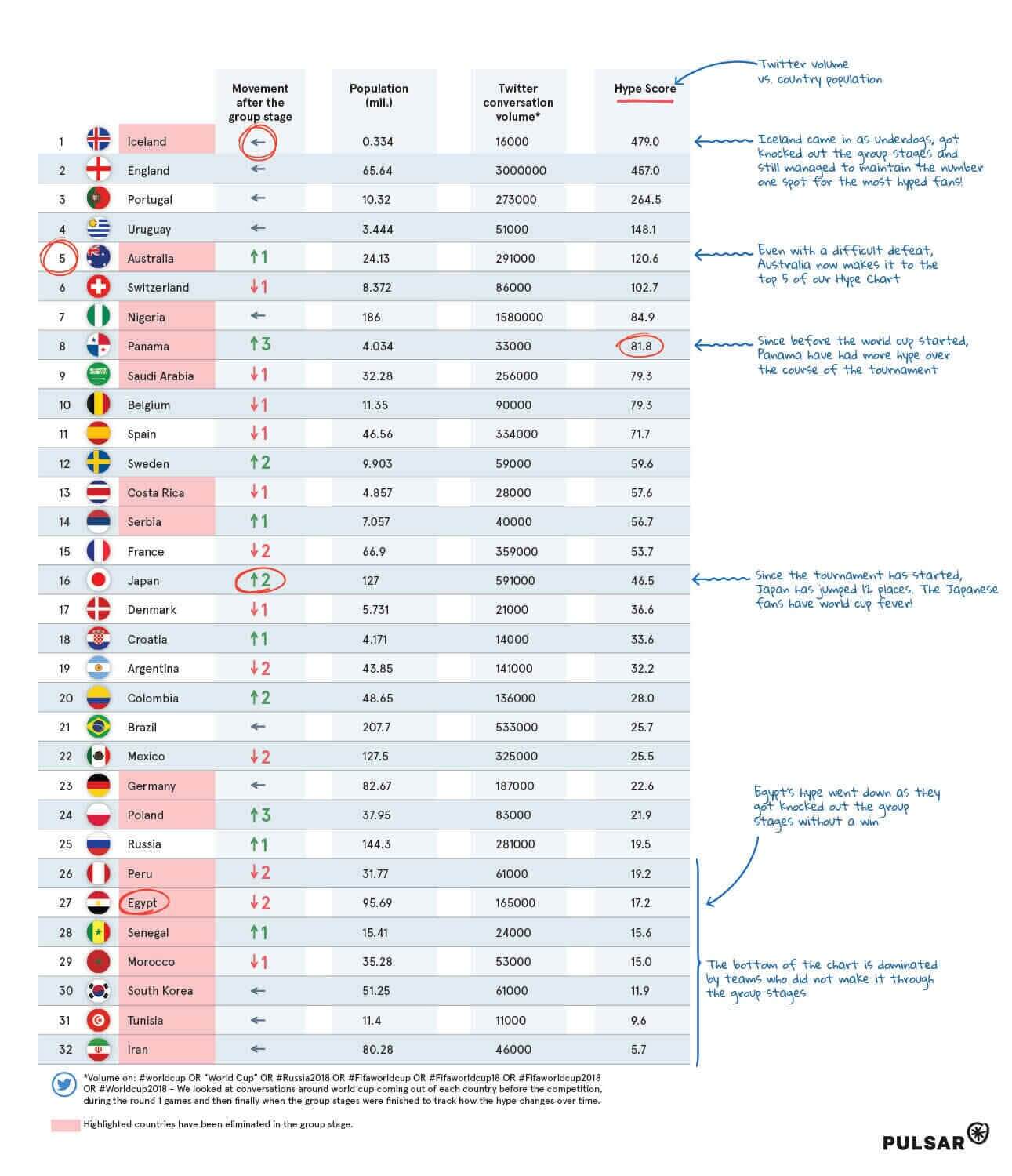 In order to put this chart together, we looked at the volume of conversation around World Cup 2018 using Pulsar TRENDS. We filtered the conversation based on the volume coming from each country that is in the competition and pinned it against their total population. We then normalized the numbers to get a 'hype score'.
The main caveat here is that we're only looking at English language posts or ones that at least use hashtags associated with the World Cup. 
The first round of results is looking at conversations through 2018 until June 12th.
Next we looked at results from June 13th to June 19th (the first round of games for all 32 teams) and tracked how hype in each country has moved up and down after their team's first performance. The latest chart shows the combination of conversations before the world cup and during the group stages – and how each country has moved up or down the charts: 
Here's the top 10: