Using social media research to map different communities in a fandom audience
We're all taught to look before crossing a road. But vital social campaigns are often carried about without proper observation, based on assumptions that lag behind actual trends and events. The effect is like stepping off the curb only to realise the entire road has been dug up and replanted somewhere else. 
Kim Townend, however, serves as a one-woman-rejoinder to this way of thinking. A London-based social media consultant and digital strategist, it's her job to develop social media strategies for brands – from tentpole movie releases to French pastis institution Pernod Ricard – and ensure that the message 'cuts through' to the right people.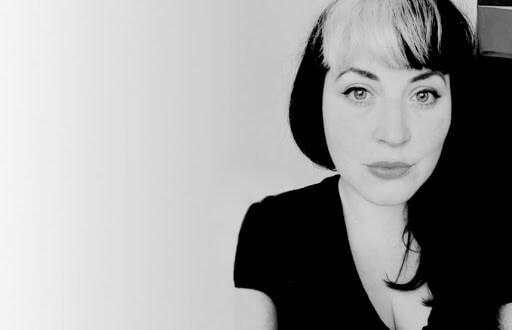 Kim uses Pulsar to ensure that her recommendations are not based on what audiences were saying five years ago, or what the conventional wisdom would hold, but rather on the conversations, trends and behaviors that are taking place across the world right now. 
"No one will really do this," Says Kim. "Except at an enterprise level, who can really afford it. I will give you something very similar."
She pauses. "And a lot cheaper".
Sherlock: The Game is Now 
Kim was the pick to lead digital strategy for the launch of the official Hartswood Films' Sherlock escape room game, The Game Is Now, originally broadcast on the BBC. The subcultures and communities that are emotionally attached to such a longstanding character meant she was going to need a detective's eye for cutting to the important details.
"There are different types of fandoms,' Kim says. "Their fanbases have different demographic makeup and different languages. It's important to be able to speak in the language so as not to be rejected."
Kim used Pulsar to understand the different types of Sherlock fandom, analyzing the fandom across social media, its demographic make up, interests and lexicon, and their behavior across social media. 
What did she find? 
The typical Twitter Sherlock fan was female, aged between 18 – 45, identifies as nerdy or bookish, attends cons, and either based in UK or an Anglophile.
Tumblr was the biggest platform for Sherlock fans, thanks in a large part to the #Superwholock fandom.
Benedict Cumberbatch was the focus of much Twitter conversation (the platform played host to the 'Cumberbitches'). Reddit, meanwhile, was home to more 'hardcore' conversation that touched on the show's creators and storylines, while Facebook was home to the more mainstream BBC audience.
This work, Kim affirms, "informed the entirety of the strategy I wrote to take us to launch, from where we put paid and who we approached as influencers, to which channels were most valuable to us to informing the creative activations and copy we chose."
Prior to the game's launch, Kim and team ran a Summer of Sherlock Campaign that started with an Answertime on Tumblr. Research had established the site as a highly effective means of reaching mass audiences, and so the team felt justified in utilising the time and personal brands of co-creators Stephen Moffat and Mark Gatiss.This generated 32 million impressions, and no shortage of interest. 
⚡ANSWER TIME!⚡

Sherlock's very own Mark Gatiss and Steven Moffat will be doing a Tumblr Answer Time at 11am EST on Monday, July 9th! You need a Tumblr account to get involved and your questions need to be in by the end of today! Submit: https://t.co/DKHirts3h0 pic.twitter.com/MfZGPJFdO0

— Sherlock: The Game Is Now (@221B) July 3, 2018
"We also created a cosplay event at London Film & Comicon that year, using influencers I found with Pulsar." 
Not that Kim's experiences with the platform are limited to creative media and physical attractions. Away from the deerstalker, there were cocktails.
Pernod Ricard
Because Kim was also brought on board by Pernod Ricard, one of the world's leading alcoholic beverage brands, to create strategic social listening reports for their various brands.
This involved illustrating the difference between retail and social audiences, and the value in creating content specifically for that latter audience. 
"One of the things that came back time and time again across so many of their brands and industry searches was the value of Twitter in terms of both engagement and impressions."
While 'gin' or 'vodka' were mentioned far more on Instagram, Twitter outperformed on impressions and engagement almost every time. Add to this the various insights around audience demographics and preferences for different varieties of gin, and Pernod Ricard were left holding data-backed, actionable insights centred on some of their most popular products. 
To marketers still reliant on traditional research types, social listening and audience intelligence can appear as something distinct from their comfort zone, as difficult to decipher as knotty fandoms or convoluted aperitif cocktails. But for those such as Kim, switched onto the possibilities such tools contain, they're a shorthand to marketing that speaks to the world not as it was, but as it is — and as it's going to be.