How to unlock deeper customer insights on Pulsar using first-party data
Being able to view the 'voice of the consumer' against wider conversation means a more complete view of how people interact with a given brand. So, in this on-demand webinar on our first party data functionality, we set out a guide for correlating social, news, audience, search data with your own customer data.
Whether you're a researcher, marketer, CX or commercial professional, Pulsar First is designed to help you make sense of those touchpoints and put them in context, in order to glean insights across your entire business.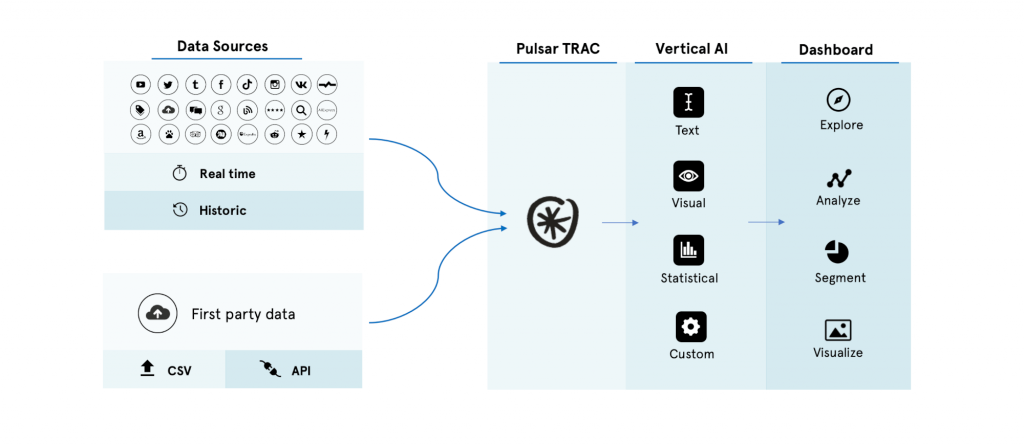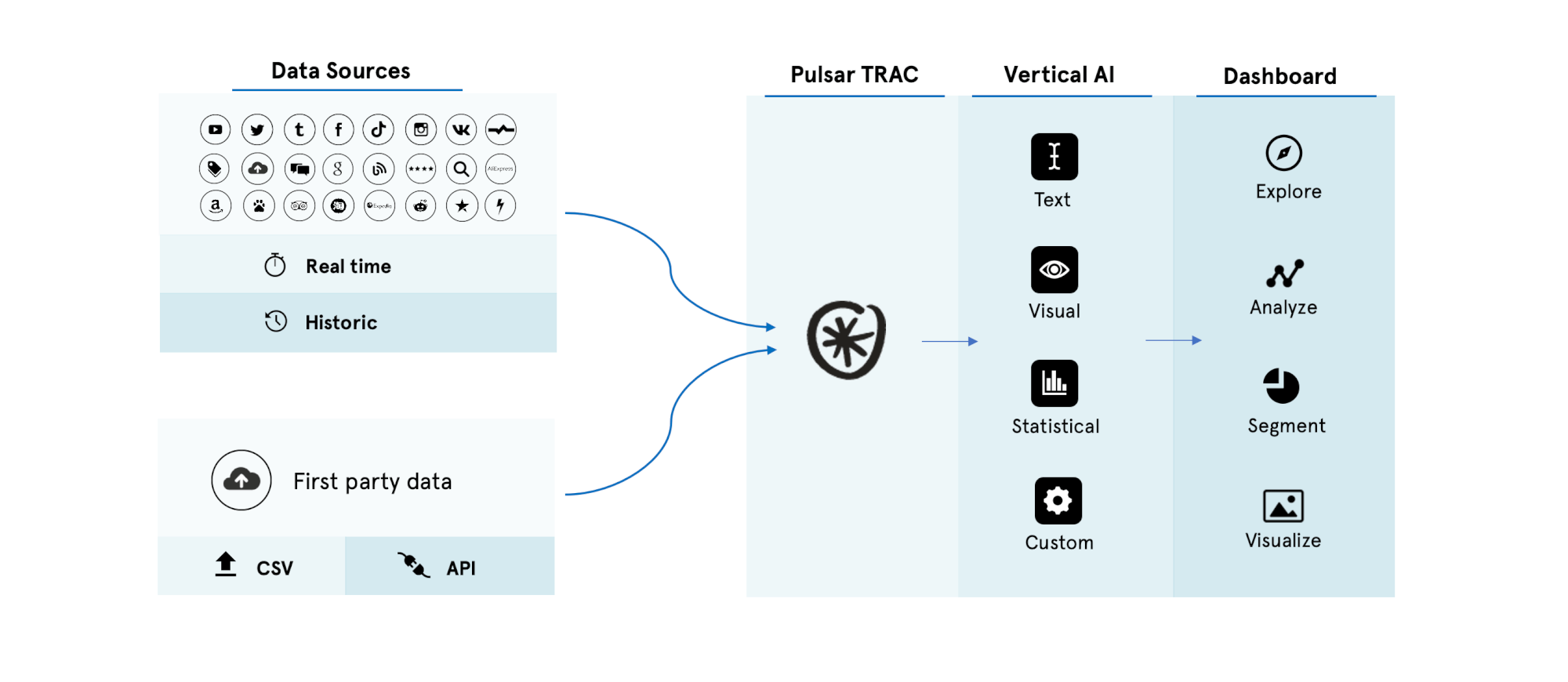 In this session you'll be hearing from
Jean Jimbo, Pulsar Product Manager
Dominick DiCesare, Pulsar Business Analyst
Beth Hallett, Pulsar Customer Success Manager
Together, the panel will take you through the functionality, help you understand how it can help you with your business goals, and provide answers to common questions.
Viewing this webinar, you'll learn:
how to gather insights from your customer support tickets using Pulsar's text analysis engine, including language detection, topic, keyword, sentiment and emotion models
how to leverage Pulsar's AI and segmentation to spot patterns in your data, for instance by grouping customer interactions from your dataset across your customer journey
how to spot the relationship between breaking news, viral moments, and your customers interactions
You can access the recording by filling out the form below.