Social Listening
Go beyond traditional social listening by combining it with audience segmentation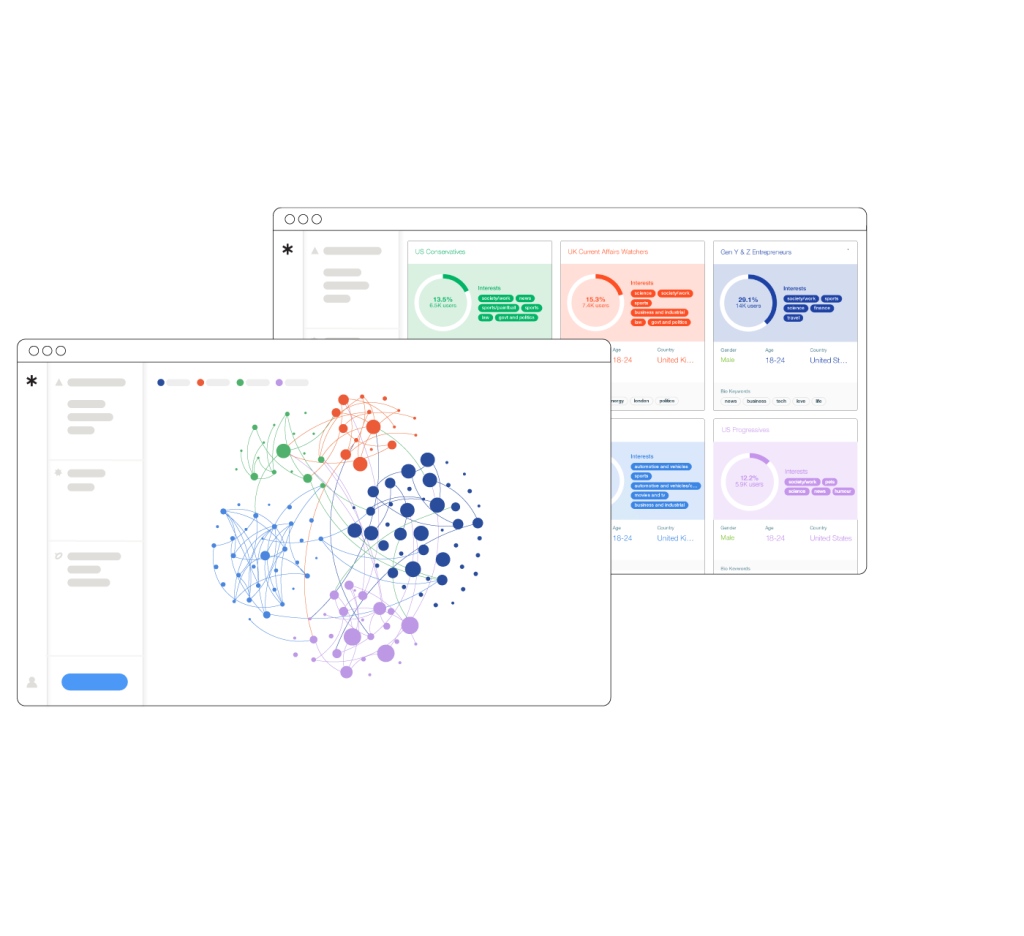 Apply audience intelligence to your listening 
Pulsar is the only software on the market offering both social listening and audience segmentation in one seamless experience.
Discover the main communities in your audience, and see how each of them talks about the same topic differently, to tailor your content & targeting approach.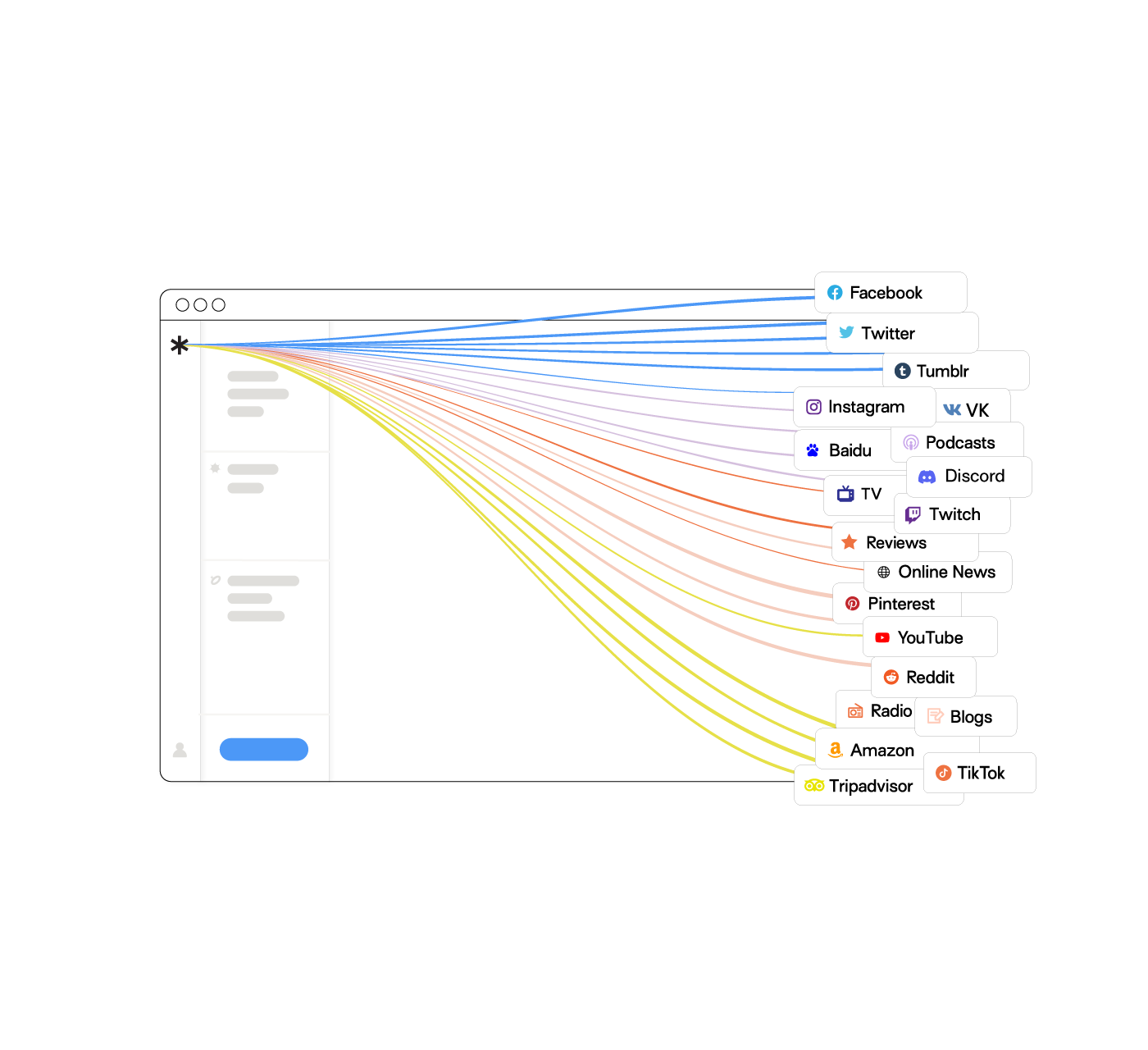 All your digital audiences in one place
Avoid blind spots, and get a 360° view of the public conversation across audiences, channels and global markets.
From social media –Twitter, Reddit, Facebook, Instagram, Pinterest and more– to news – online, radio, podcast, print, and TV– blogs, reviews and much more.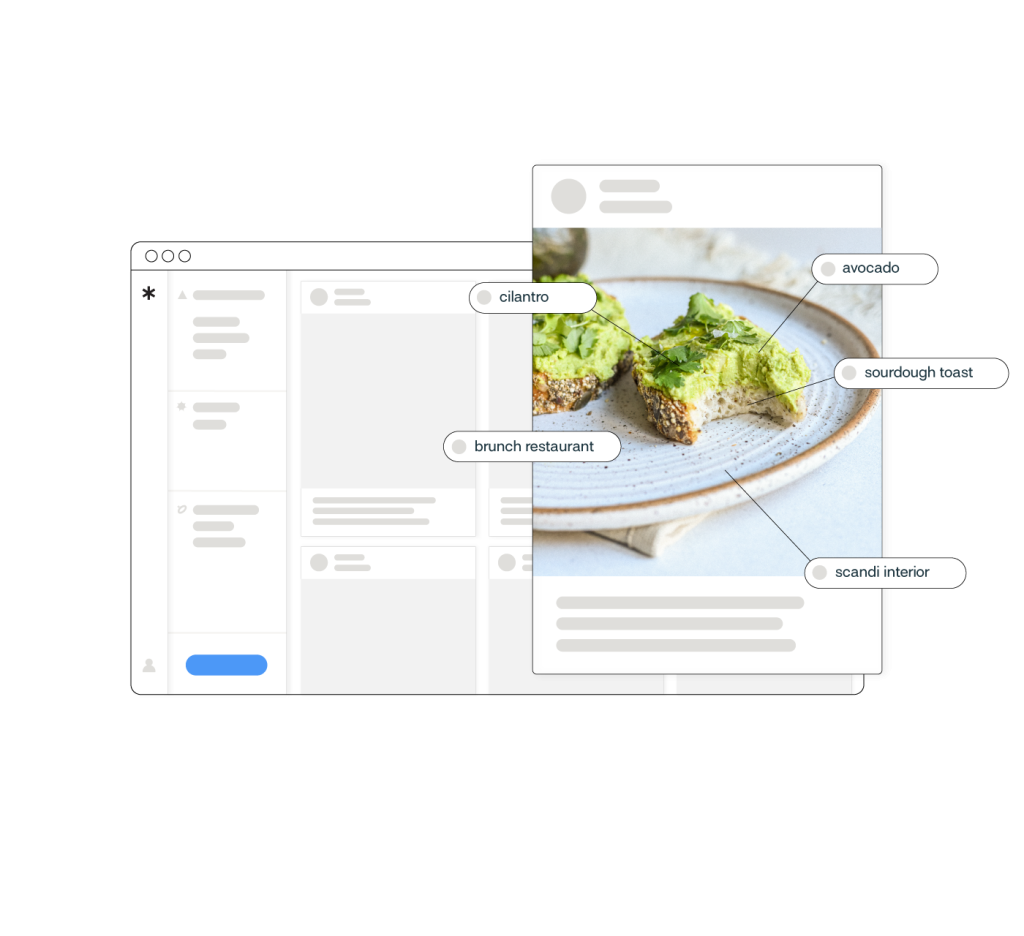 Let our AI do the heavy lifting for you
Leverage our AI models to find the story in the data.
Use bottom-up clustering analysis to understand the main topics and key narratives, and deploy powerful AI models trained on your brand, industry, or use case, to surface the most relevant conversations.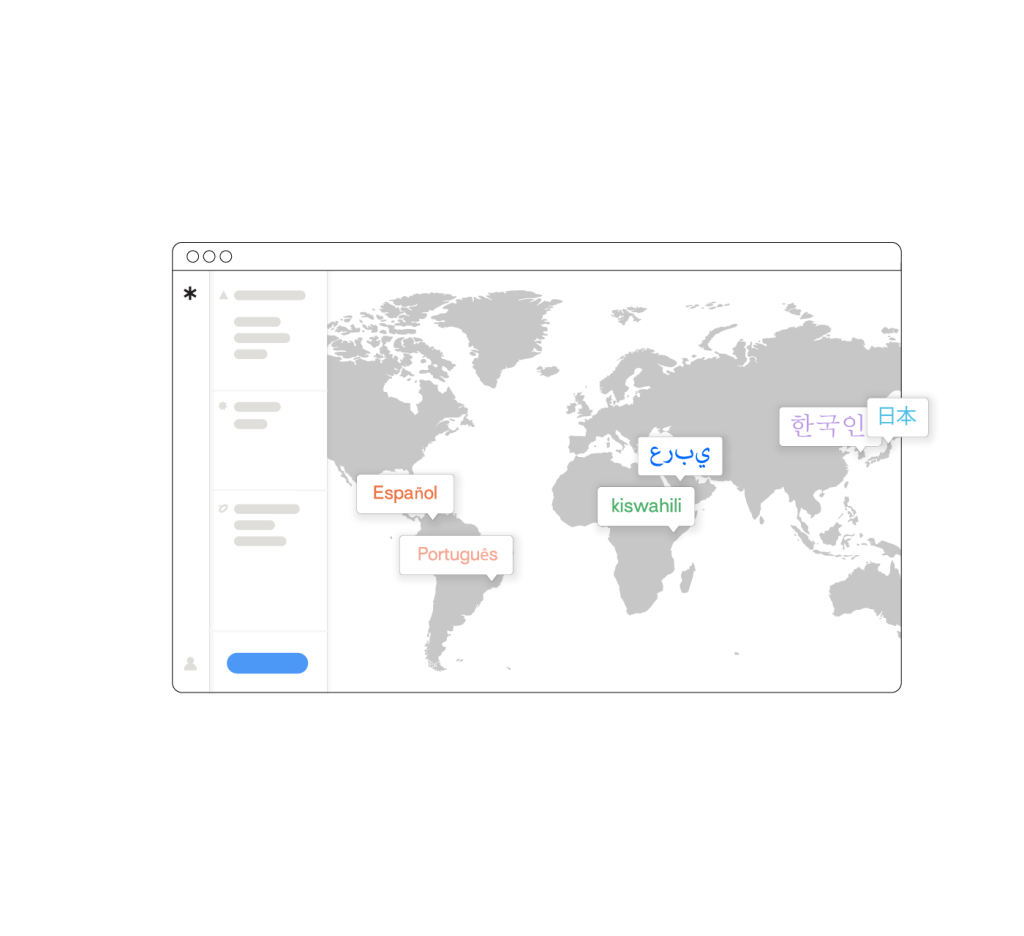 Global coverage, with multi-lingual intelligence
Collect social, search, news media and web data from 195 countries, and geographically specific data sources including VK, Naver, Ali Express and Baidu.
Pulsar detects 62 languages and understands sentiment in 24, including Arabic, Spanish, Portuguese, Korean and Japanese.
Two ways to work with Pulsar
Self-serve Saas platform
Design and run your own social listening with a subscription to our cloud-based SaaS platform – with full training, account and customer success support.
Research & Consultancy
Continuous and one-off research programs  leveraging our insight team's expertise and frameworks to get insight reports and strategic guidance tailored on your business needs.