Sustainability: what does it even mean today?
Sustainability is one of the 21st century's defining ideas – and words. 
But the idea can mean something very different to different people. From brands, consumers and investors to charities and institutions, individual communities bring their own perspectives and definitions.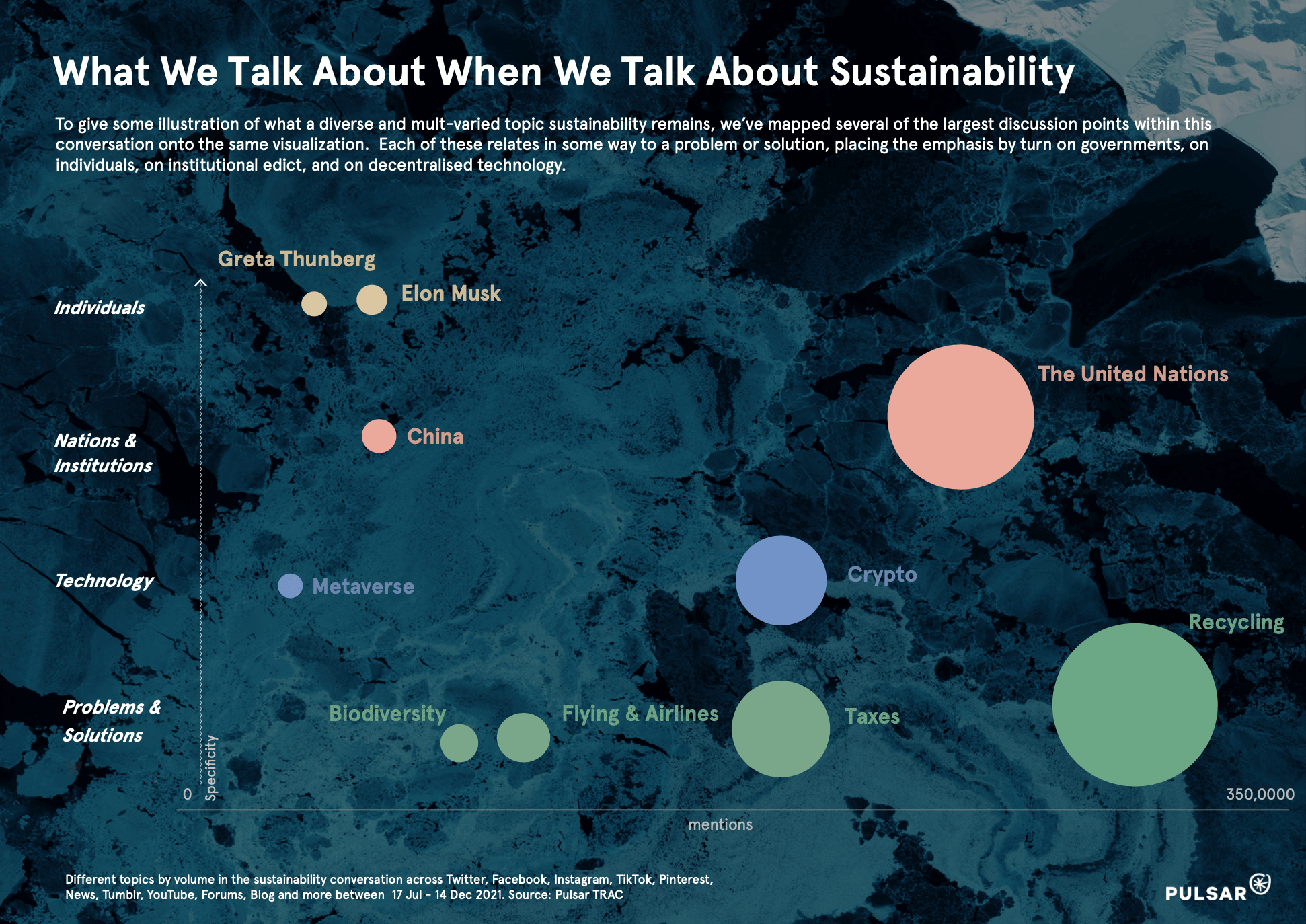 We looked at over 8 million individual data points drawn across Jun-Dec 2021 from Twitter, Reddit, TikTok, Instagram, Pinterest, News and Search data, amongst a number of other sources, to better understand the perspectives, behaviors and audiences that the topic attracts.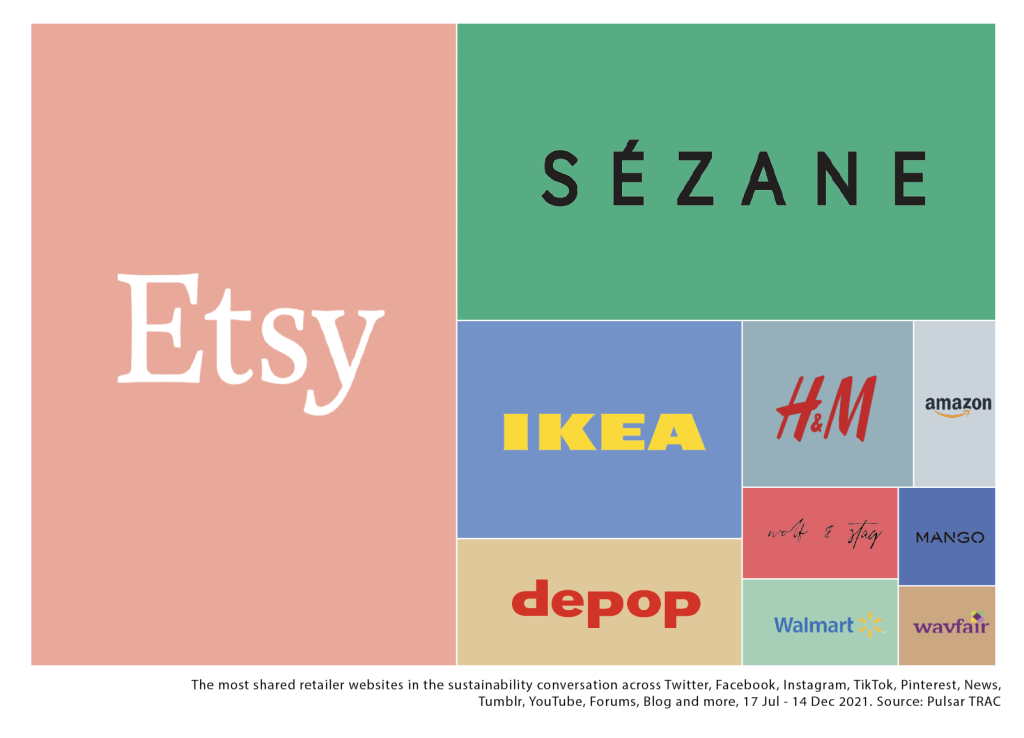 In this report, we'll examine: 
How usage of "sustainability" has shifted over the past decade
The key moments in those shifts over the past few years
The main audiences participating in this conversation
The main industries involved in public conversation around sustainability
To access these insights, presented in a series of data visualisations, simply fill out the form below: