How Thinx use Pulsar for competitive, creative and CX insights
One of the most innovative and progressive brands within the direct-to-consumer (DTC) revolution, Thinx has innovated not only with its category-defining products, but also with a bold and strategic approach to marketing.
On the level of both the individual customer and broader marketing campaigns, Thinx has allowed itself to be guided by insights in its mission to create a better lived experience for women.
But where do these insights come from?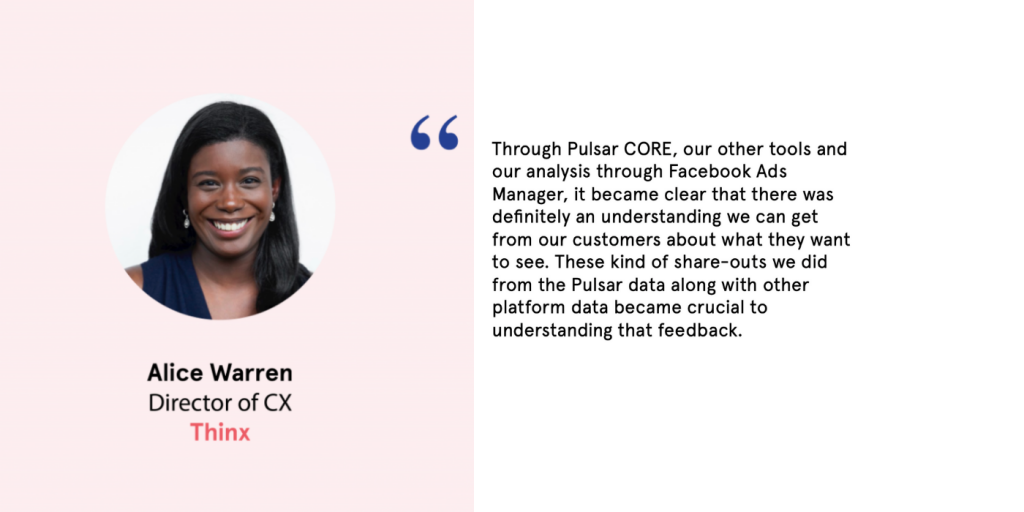 We sat down with Alice Warren, Director of Customer Experience (CX) at Thinx, to discuss how the company uses Pulsar TRAC and CORE to both inform planning around the Customer Journey, and benchmark themselves against competitors on social platforms.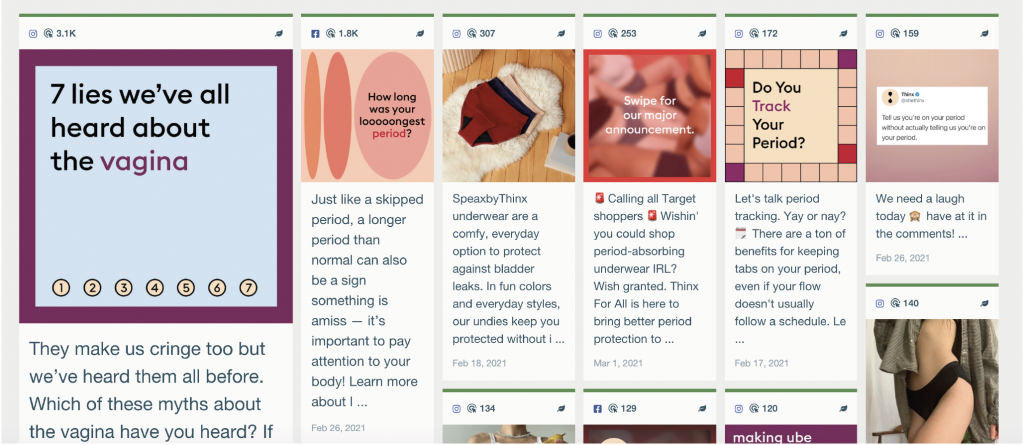 In this case study, you will learn how Thinx use Pulsar to:
Pro-actively identify, and avoid, the customer-service pitfalls affecting e-commerce brands in the pandemic.
Discover the user-generated content with the most positive impact on their audiences.
Benchmark their social media channels against what other, comparable channels are doing creatively and strategically. 
Read the full story by filling out the form below.