How The University of Oxford uses Pulsar to Improve the Impact of its Research
One of the oldest – and most recognisable – institutions in the world, the University of Oxford's reputation is built on a millennium of academic excellence. 
But academic research is, by its a very nature, a field in continuous flux, as probing minds and institutions expand the boundaries of human knowledge, redrawing the landscape for both decision-makers and the populace at large. 
So how can the University of Oxford understand and measure the reception to its research, and use this to plan and target campaigns?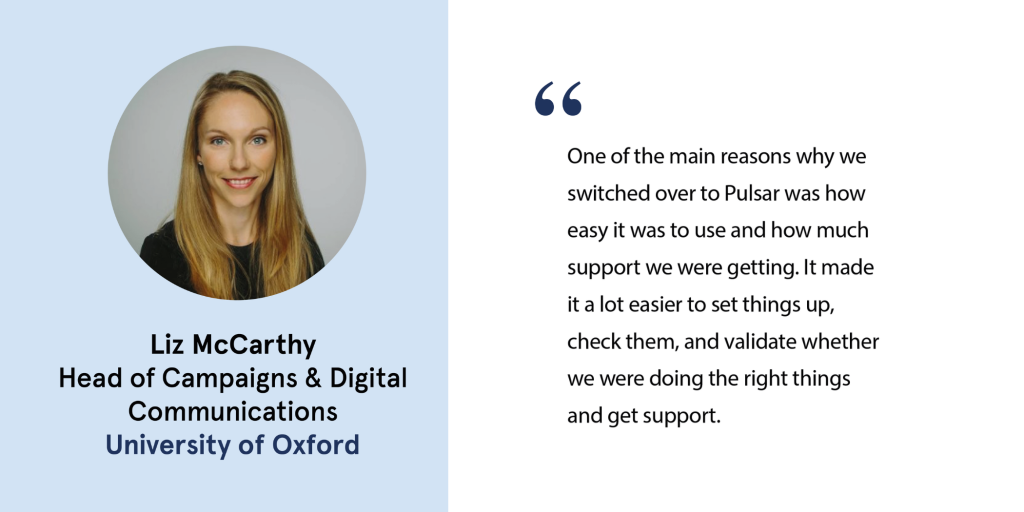 We spoke with Elizabeth McCarthy, Head of Campaigns & Digital Communications at the University of Oxford to explore how the university is using Pulsar TRAC and CORE to keep hold of its academic heavyweight title.

In this report, we'll cover how the University of Oxford use Pulsar to:
Understand the impact of the university's research among key groups, including journalists & politicians

Help plan campaigns which will resonate with their key audiences

Build the university's authority in fields of study of particular academic and policymaking interest 
To read the full story, simply fill out the form below.