How did the British public react to Rishi Sunak's 2021 budget?
We explored the topics and emotions that dominated online conversation in the 24 hours following the budget
2021's budget was one of the most significant in recent British history, as Chancellor Rishi Sunak outlined plans for the UK's economic recovery. 
But how were these measures received nationwide? 
We explored the public reaction across the 24 hours following the announcement of the budget, and arrived at three distinct insights. 
Furlough measures dominate discussion 

The extension of the furlough scheme, an initiative by which the government allows companies to retain employees throughout the pandemic, was the single most dominant topic. This was followed by planned changes to corporate and personal tax rates.
UK public unimpressed with headline initiatives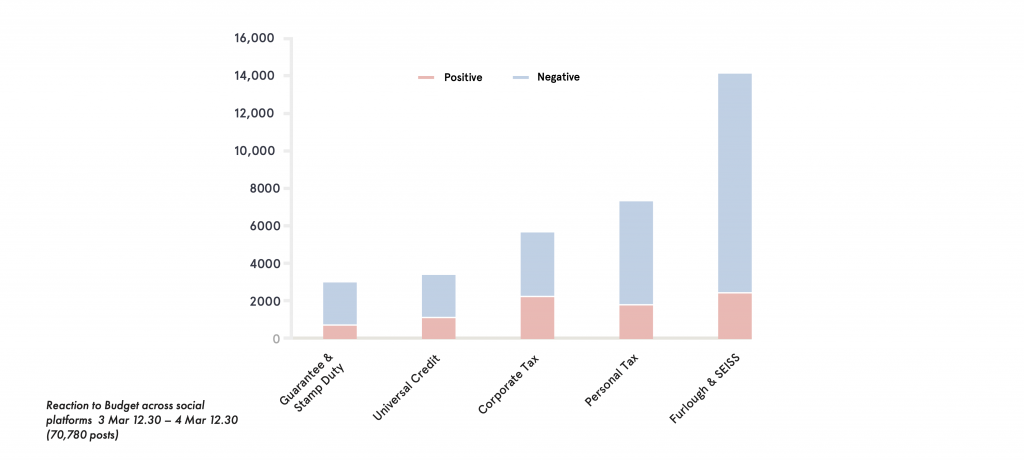 It's common practice for government measures to meet with overwhelmingly negative reactions online. But why was the furlough extension, as well as the Self-Employed Income Support Scheme, so condemned given the extent of the financial aid it proposed? 
This very generosity was, in fact, part of the problem. Lockdown sceptics attacked the measure, and the additional strain it will place on public finances. To their mind, this degree of government support does not square with that same governments' pledge to vaccinate all adults, and therefore clear a route to 'business as normal' by mid-summer. 
The Chancellor has lost some of his sparkle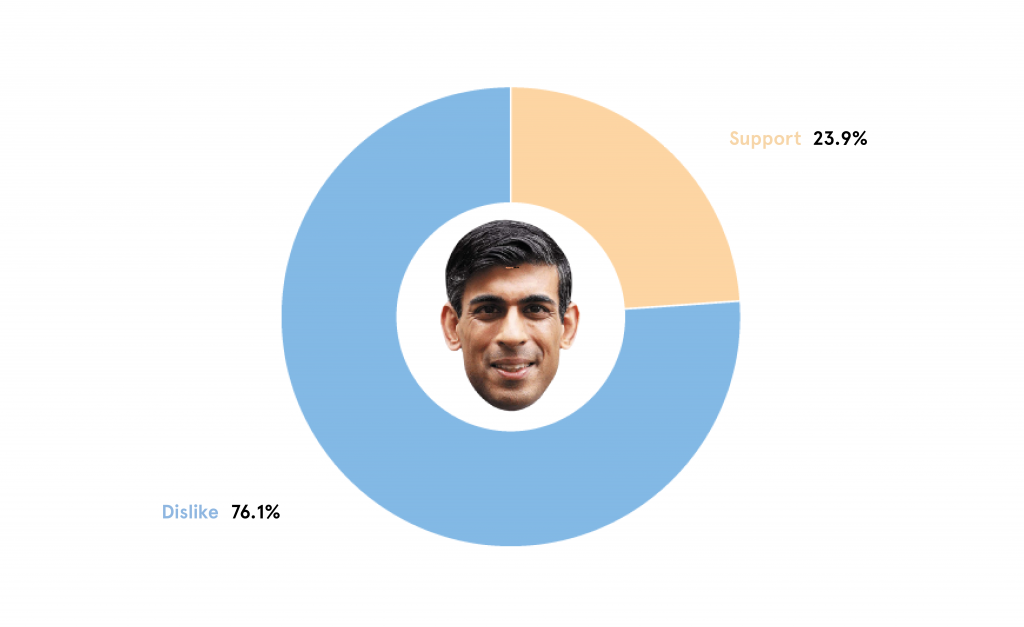 Having been roundly praised early in the pandemic, a number of factors, including the possible health implications of the 'Eat Out To Help Out' scheme, have seen the Chancellor lose a little of his universal appeal. 
Again, however, context is important. What would in other spheres appear a deeply chastening approval rating is not, in fact, all that bad for a sitting politician – especially one responsible for public finances during a period of intense economic difficulty.
---
To read further analysis into the public's budget reaction, fill out the form below to access our two-page report.