Social Brand Personality of US Wireless Carriers in 2021: Verizon vs AT&T vs T-Mobile
How customers' perception of leading US carriers shifted over the pandemic
Wireless carriers provide the connective tissue that bind together modern, mobile societies. With in-person contact strictly limited by the global pandemic, our mobile devices –and the data that flows through them– have become even more crucial, mediating almost all human interaction.
Continuing our series analyzing the shifts in brand perception for streaming services, airlines, and universities, we looked at how US customers' relationship to the 3 largest carriers – Verizon, AT&T and T-Mobile– has evolved by comparing mentions of each in 2021 with an equivalent period in 2020.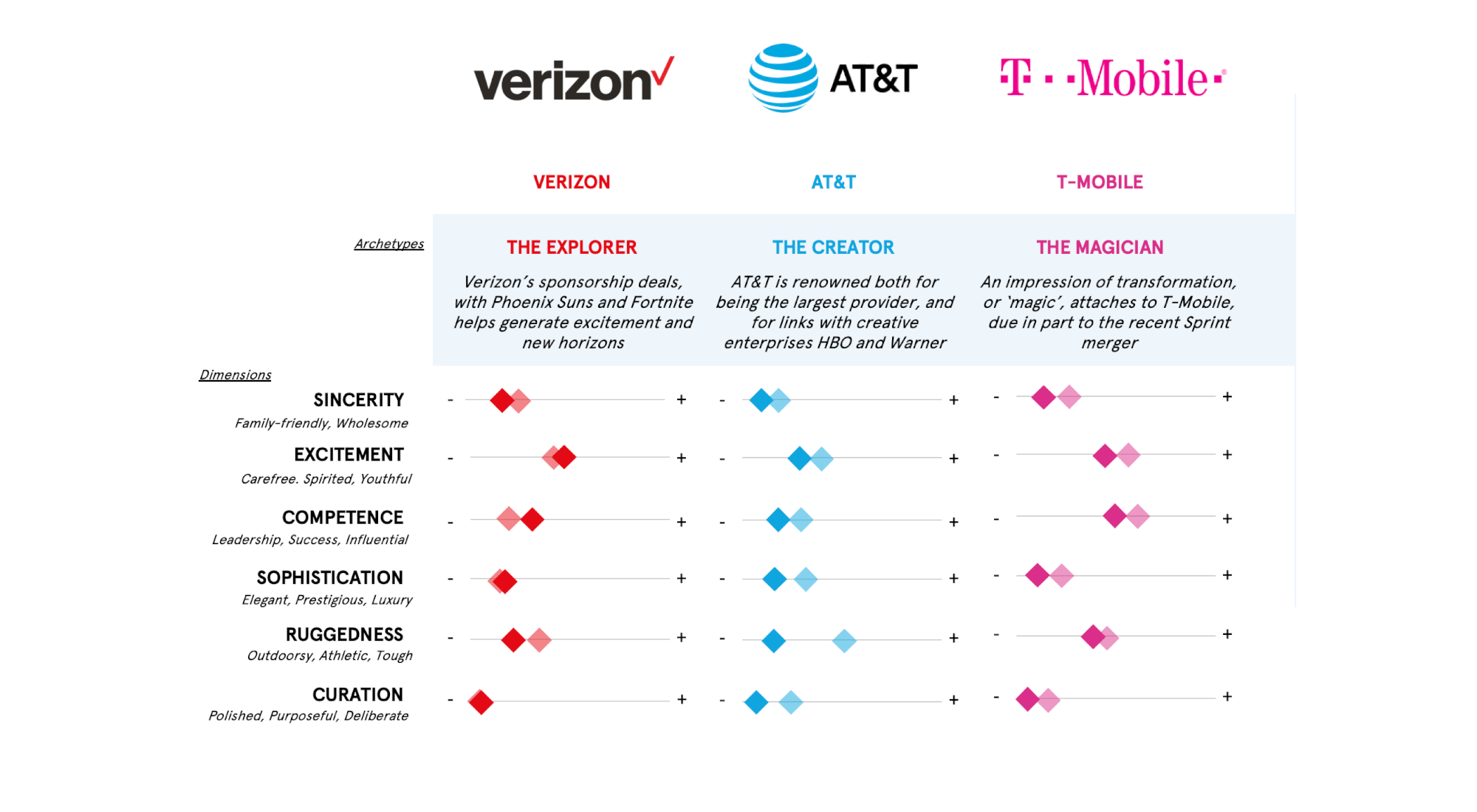 The method was developed by Pulsar's in-house research team, by correlating Jungian archetypes with Jennifer Aaker's 1997 Brand Personality Dimensions. 
This created a metric that mapped the publics perception of a particular brand: how they locate within in it specific traits and archetypes, and how these change over time.
Verizon 
On paper, Verizon has bucked the downwards trend that has afflicted both its competitors in 2021. If there are causes for optimism, however, then these come with a few sizeable caveats.
Despite improvement in this area, Verizon still attracts relatively high volumes of technical or service complaints. Additionally, an incline in excitement levels is testament to smart partnerships with sports teams and gaming platforms, but rarely reflected back on the brand's actual products or packages.
AT&T
The biggest carrier within the US also owns two of the nation's – and the world's – most prominent entertainment brands in Time Warner and HBO – entertainment being a valuable lockdown community in itself. 
This has helped positively impact the reputation of AT&T itself, by aligning the provider with creative energies, but within 2021 this has reflected negatively on the parent company. The simultaneous release of Warner Bro's movies onto HBO Max has been a particular cause of tension.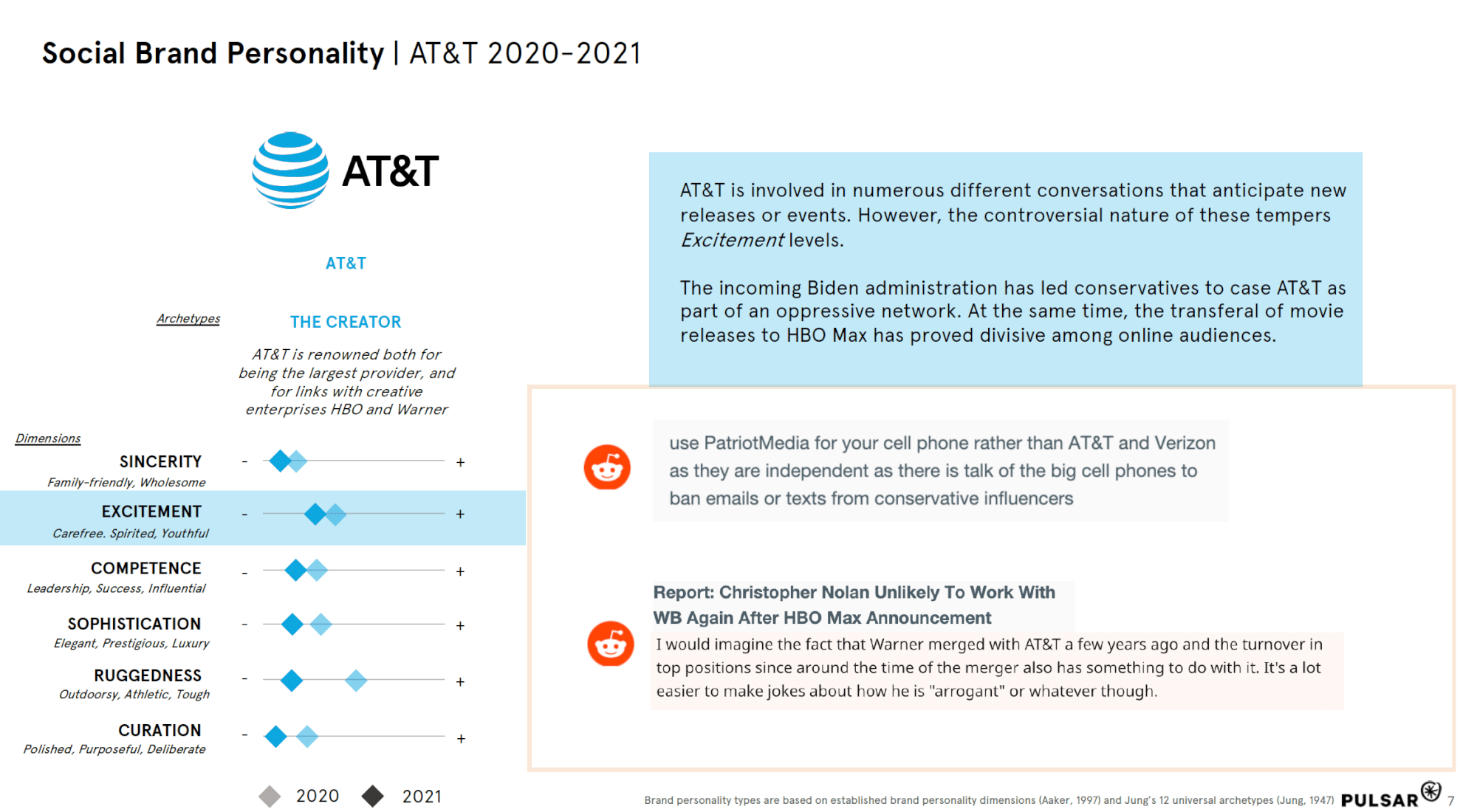 T-Mobile 
The merger with Sprint, plus a general conception of the brand as a nascent challenger, has helped align T-Mobile with perceptions of transformation and change. 
Less positively, the merger has contributed to falling away in the twin virtues of sophistication and competence.
---
You can download our full 14-slide presentation by filling out the form below. To find out more how the Social Brand Personality Index might help your brand, you can book a demo with one of our specialists.