Search Data Insights: Social & Search Insights in One Tool
Search & social data are best looked at in conjunction
Take any topic: climate change, high-end jewelry, or maybe just Prosecco. 
Search data and social data will give you a very different perspective on how people are engaging with that topic online. Social data can help you understand how top-of-mind Prosecco is right now (it's growing), as well as certain behaviors around it (drinking it alone, these days). Search data, on the other hand can give you a better sense of people's intent around it (how to get it delivered) or questions around it (which Prosecco is vegan).
The two are best looked at in conjunction: that's why today we're launching Search Data Insights, a new section in Pulsar, powered by Google search data, which allows you to look at signals from both types of data, in the same tool.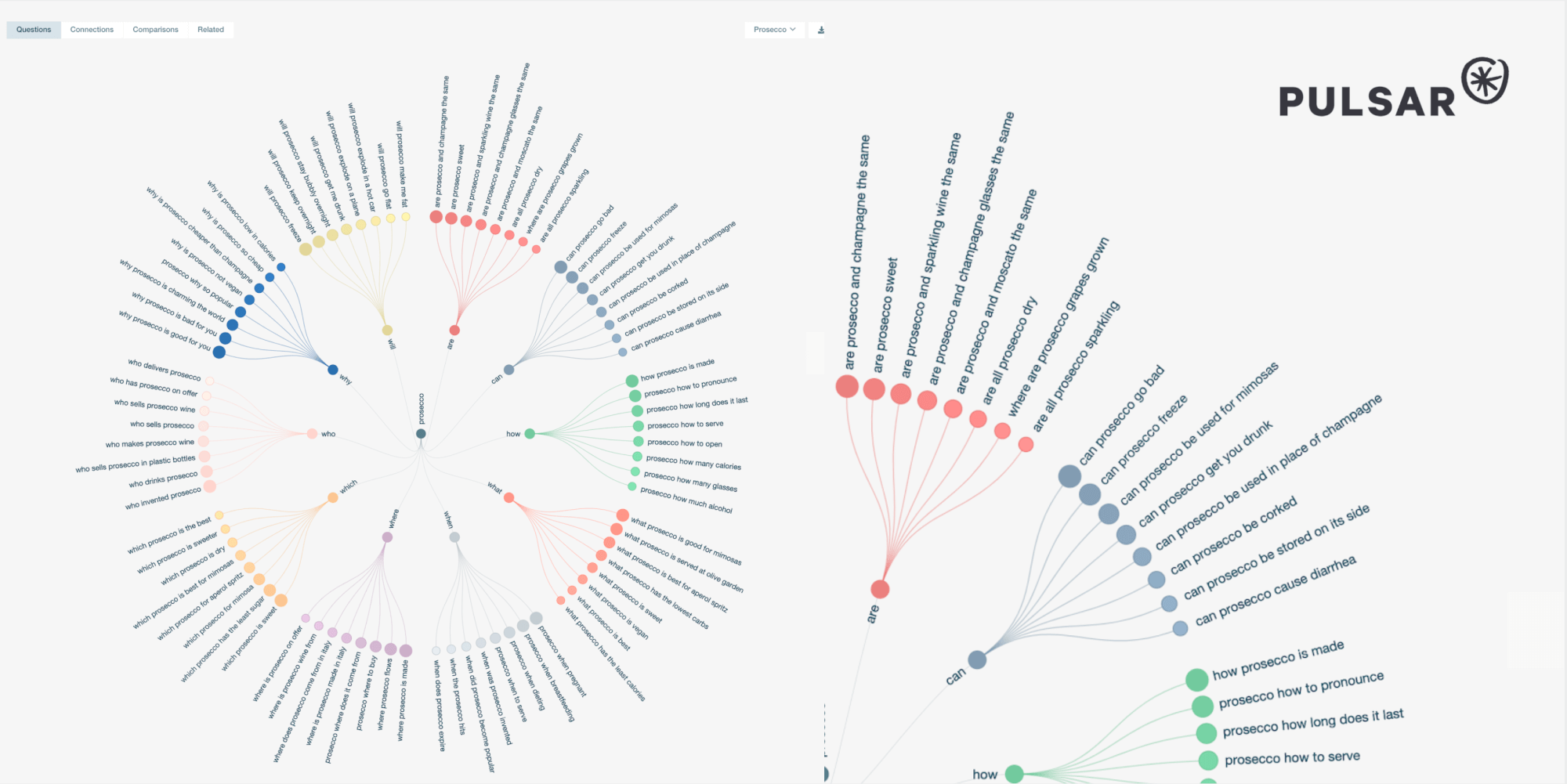 Pulsar's visualizations allow you to understand, at a glance, how people are exploring a certain topic through search. You can discover:  
Which questions do people have around a given topic?
What kind of topic associations are they making through verbs & prepositions?
What comparisons & correlations are they making while exploring a topic on search?
What other searches do people make in conjunction with this topic?
You can also see search data insights for different topics, and compare them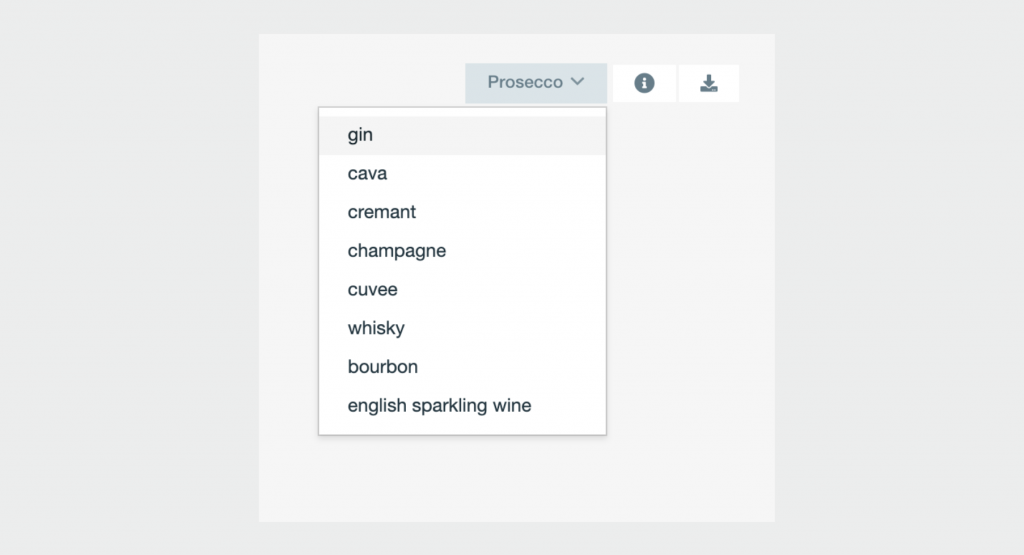 And here's just a few of the things you can use this for: 
Integrate insights from social, news and forums with new ideas on how people are engaging with the topic into your planning for content strategy, SEO, campaign insights, messaging, and more
Discover adjacent behaviors, use cases, and topics to broaden your Pulsar search setup
Gauge behaviors or opinions people are not talking about publicly, but might be searching for (e.g. health concerns)
Understand common questions around your topic in order to inform how you address the topic in your marketing and comms 
If you'd like to learn more about how search and social data can help you land on better insights, book a meeting with one of our specialists by filling out the form below 👇