Picking a restaurant? Users are turning to Instagram
Instagram keeps changing the food industry from within
Instagram is starting to take over TripAdvisor in the restaurant-recommendation business, according to a couple of reports.
We also have evidence of a more anecdotal nature – it's, ahem, how it's done these days– and even chefs are getting in on it.
"I recently used Geo Tags to find the best little outside restaurant in Palermo (Sicily) which I wouldn't have been able to find using TripAdvisor," Ollie Templeton, Head Chef & Co-Founder of Carousel, told the Telegraph.
Instagram – an early home to many of the original foodies – has over the past few years been influencing the food industry at many different levels.
Many new restaurants' interiors are being specifically designed with the 'gram in mind, as well as charging outlets and reserving well-lit tables for Instagrammers: more well-shot pictures of delicious dishes geo-tagged at your restaurant can attract customers and directly affect your bottom line.    
Sometimes, Instagram will turn a restaurant into a hit. This summer, pictures from a pop-up restaurant made their pork katsu sandwich the dish of the season in London.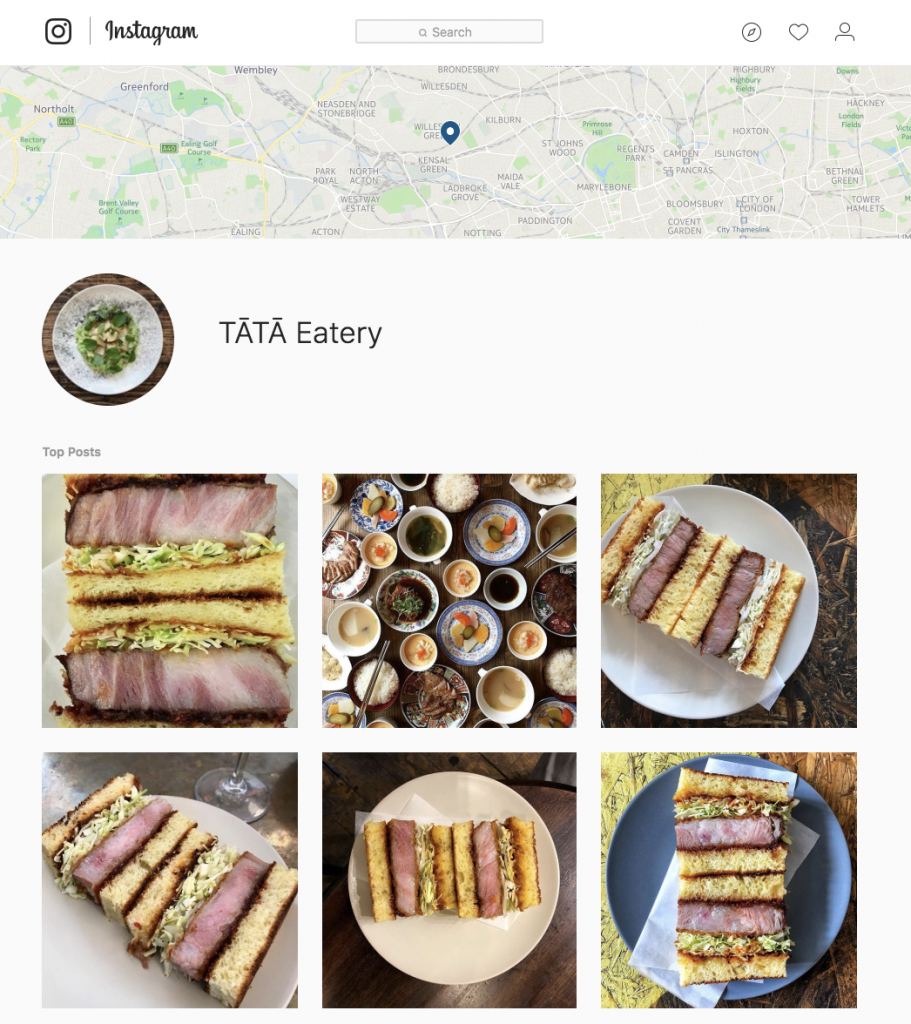 The #katsusando came highly recommended by foodie influencers, but more crucially, was very photogenic.
"It is worth pondering the sando's uniquely Instagrammable properties and wondering if at least some of its recent ascendancy is down to aesthetics as much as hedonics. Would a crust-on sandwich, photographed top-down, really have gone as locally viral?" Eater London mused.
Instagrammability isn't unique to the food industry though: last year, Wired wrote about museums as "selfie-factories" and the rise of the made-for Instagram museum, as exhibitions add bright colours and 'experiential' elements to get trending. Whether through explicit recommendations or indirect influence, the app is shaping how we experience culture.
Traditional review sites are still growing. Data from BrightLocal, a local business data company, shows the number of reviews is on the rise on Google Maps, Facebook, Yelp, Tripadvisor and Foursquare.
If there were trust issues with reviews on TripAdvisor and Yelp, users might find Instagram to be the wild west for potential fakery and spam: but for now, the bar for IG recommendations seems to be lower than on other platforms, with Instagram popularity being treated more as a word-of-mouth effect.
"Word-of-mouth remains one of the most powerful ways to discover restaurants and Instagram has shortened the distance in a digital way," said Caroline Potter, OpenTable's Chief Dining Officer.