The Visual Social Media Lab Launches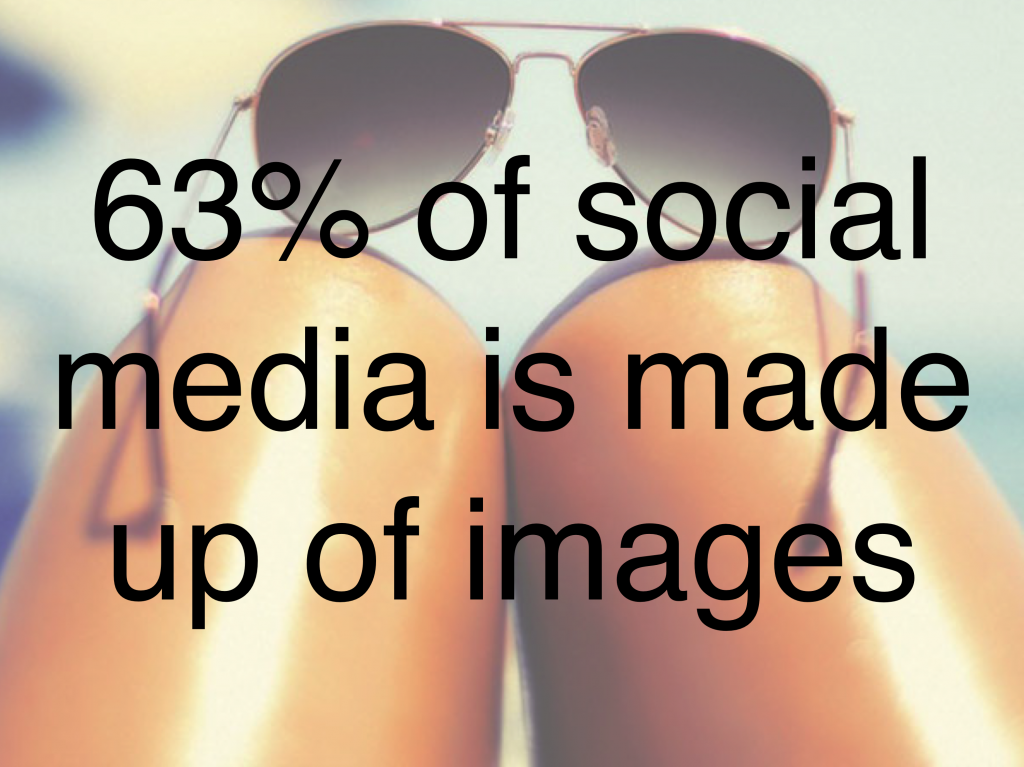 We are excited to join forces with the University of Sheffield, Manchester School of Arts, Warwick University and the University of Wolverhampton to launch a new research programme dedicated to the study of the visual aspects of social media.
The programme, 'Picturing the Social: transforming our understanding of images in social media and Big Data research', is funded by the Economic and Social Research Council, the UK's largest organisation for funding research on economic and social issues. It will kick off in September with the launch of "Picturing the Social", a series of studies to focus exclusively on images across a range of social media platforms. The first study will concentrate on the images that people shared on Twitter around the death and funeral of Margaret Thatcher in 2013. Early findings of this work will be shared via the Visual Social Media Lab later this summer.
63 percent of social media is made up of images and more than 750 million images are shared daily on social media. That means nearly two-thirds of the updates we see on social media are visual content, according to a Citrix report from January.
The 2013 Pew Research Study reported that 54 percent of all Internet users have posted an original photo or video that they personally have created. But the use of images on social media goes beyond the images that people take themselves. People also appropriate, adapt, and collect a vast range of already existing images. The same study from Pew reported that nearly half of all Internet users have reposted a photo or video they have found online. 
These images play an increasingly important role in our lives but there is still a very limited understanding of the visual dynamics of social media and the social media research approach and toolbox are still focussed on textual rather than visual content.
Dr Farida Vis from the Information School at the University of Sheffield, says: "Images tend to be trickier to study than words. With the rise in techniques that focus on large volumes of text, specifically with the growing interest in so-called 'big data', images tend to get forgotten. They are not easy to 'mine' for content and even harder to interpret."
And this is exactly why the Visual Social Media Lab was created. Social scientist and VP Product at Pulsar, Dr Francesco D'Orazio, comments: "We are very excited to see Pulsar joining efforts with four major academic institutions on pushing the envelope of social media research. The Visual Social Media Lab gives us the opportunity to collaborate with a super talented team of likeminded researchers interested in mapping the genome of our visual digital culture and develop better tools to support other researchers in the process."
Samantha McGregor, Senior Policy Manager, of ESRC qualifies the transformative nature of the project: "We are committed to fostering and promoting greater transformative innovation and risk in the research that we support. Our Transformative Research Call is central to that ambition and supports the development of exciting research projects that have the potential to make significant contributions towards social science. This award particularly highlights the importance of big data, and specifically social media data, in achieving transformative social science, as well as their relevance to our broader research portfolio."
For more info on the Lab check out http://visualsocialmedialab.blogspot.com/ and follow @VisSocMedLab