What Politicians talk about online, vs in Parliament
MPs are the building blocks of British democracy. If we want to study the topics and causes that motivate the nation's political classes, then the activity of members is the best place to start.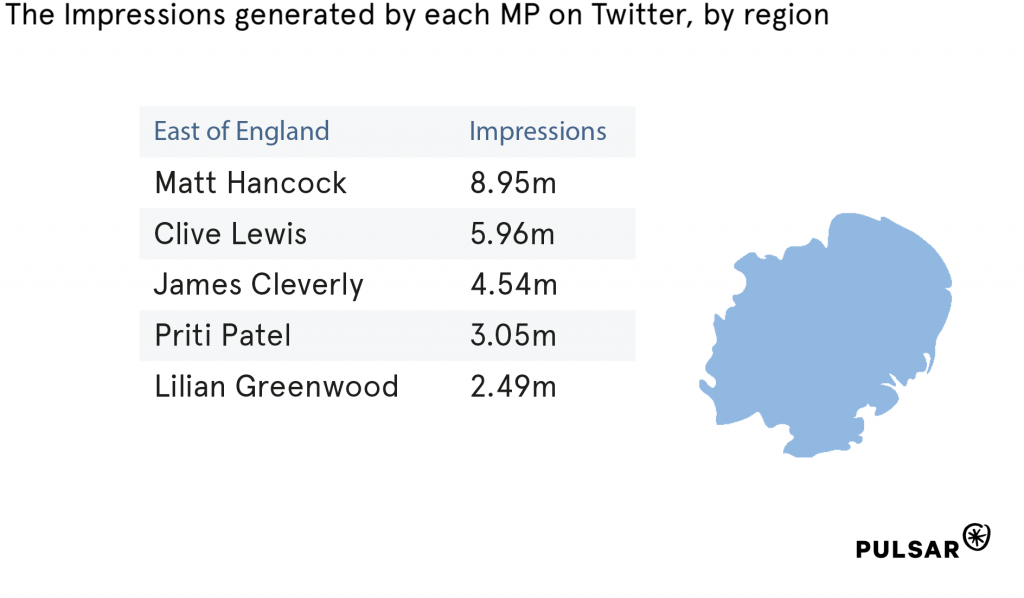 By partnering with our sister company Vuelio, and their political monitoring team, we can approach this from two angles. On the one hand, we can map patterns in the questions 'tabled' by MPs within Parliament. At the same time, Pulsar can discern the shape of conversation taking place across social channels.  
In one sphere, MPs speak for the public. In the other, they speak to that same public. 
Within this report, we explore:
The political parties, regions and individuals most active within the House
How Covid-19 affected the questions asked of each ministerial department 
The most prominent MPs, and best represented regions, across social media
Which themes and news items MPs were most likely to post about and engage with