Unbottling Low & No Alcohol Trends Through Dry January & Beyond
A society-wide interest in healthier lifestyles has seen a corresponding rise in low & no alcohol drinks. So what can social, search and audience data tell us about this fast-growing category?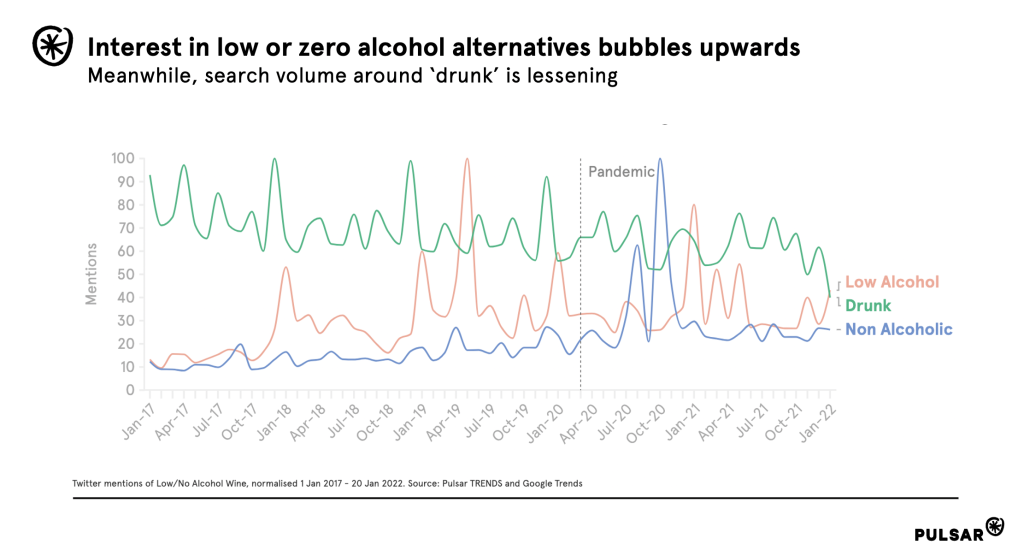 By analysing conversations from June 2020 onwards across platforms including Instagram, Pinterest, TikTok and more, we'll also be looking to underpin these observations with quantifiable social data, and achieve a greater degree of understanding.
You'll be hearing from:
Alex Bryson, Pulsar Content Marketing Lead
Kim Townend, Social Consultant
Natasha Preskey, Journalist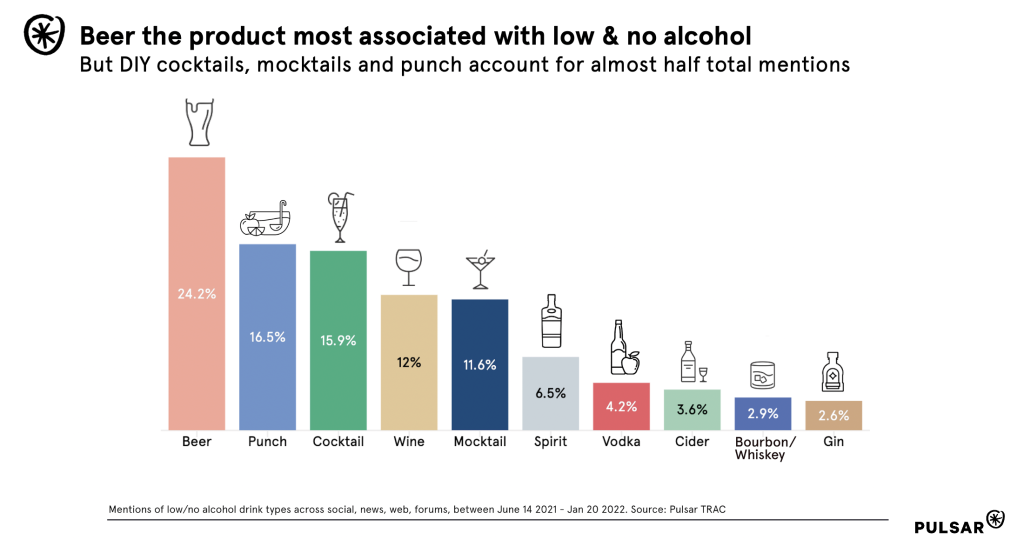 Viewing this webinar, you'll learn:
The brands, flavours and types of alcohol that sit front of mind for consumers
The perceptions and distinct communities that attach to non-alcoholic beer, hard seltzers and more
The measurable impact of Dry January on buying and consumption habits 
To access the recording, simply fill out the form below: