Money & Consumer Finance in the New Normal
This crisis has revolutionized our relationship to money matters, at the personal, public opinion, and institutional level.
We're entering a new phase in how we relate to public and personal finance, with once niche ideas becoming suddenly popular, and old habits like saving, investing, and spending undergoing one of the largest shifts in recent memory.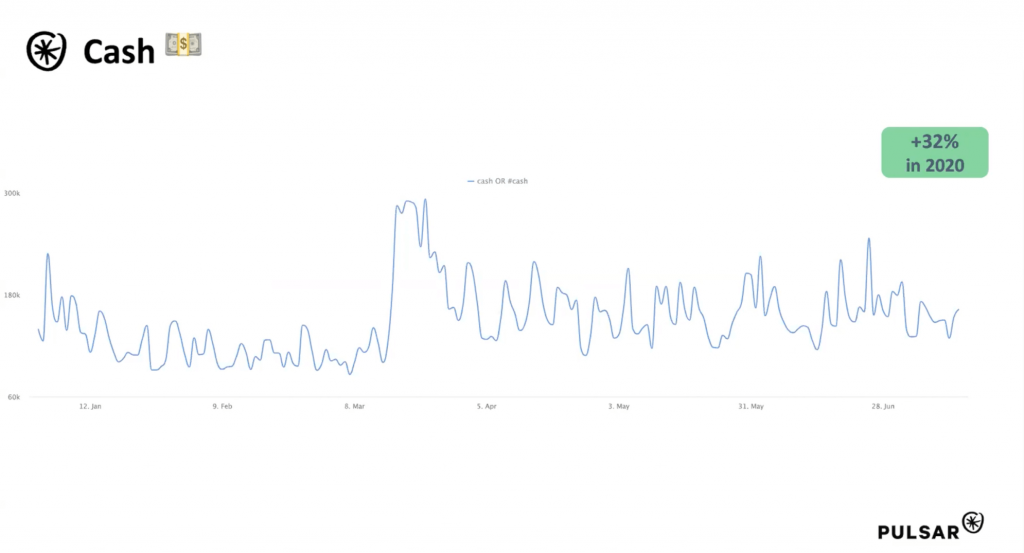 Listen to this on-demand webinar to hear from
Erica Alini – Money & Consumer Reporter at Global News 
Marc Geffen – Pulsar VP of Research & Strategy
Tom Deacon – Pulsar Solutions Consultant
Davide Berretta – Pulsar VP of Marketing
By blending Pulsar's audience intelligence insights with the industry knowledge of a journalist at one of Canada's foremost news networks, the panel approach such topics as:
Predicting consumer spending with social data: which categories seem most likely to bounce back sooner than others after the pandemic?
Trends in personal finance, alternative sources of income, and alternative investing options that are taking off right now.
Public perception of this downturn as a recession or depression, and support for rethinking our economy along the lines of Universal Basic Income.
And much more.
---