Football fans were asked to pay £14.95 to watch games – here's how they responded
Which team's fans were most vocal? And how did perspectives change?
With the resumption of the Premier League, UK-based fans have come face-to-face with an unwelcome new reality. Unlike in Germany, Spain and Italy, current regulations mean no fans in any stadiums. And so, thanks in part to the efforts of the #letuswatch campaign, it was decided that televised access would be provided for all matches.
But.
If a game wasn't due to be televised under the existing agreement, it can only be viewed via a one-off payment of £14.95.
That accounts for 160 games, with fans of the leagues less 'glamorous' teams likely to be disproportionately affected. For all the biosecure protocols, and more bubbles than a West Ham pitchside, any hopes that football's return would bring soaring escapism have been skewered by economic reality. 
So £600 for a season ticket with no prospect of going to a game, monthly subscriptions with Sky Sports and BT Sport – and @premierleague now charging an extra £15 per game PPV on TV? After clubs spent over £1bn on players in the transfer window? Unbelievable greed #LetUsWatch

— Richard Maher (@RichMaher93) October 9, 2020
Which team's fans led the response?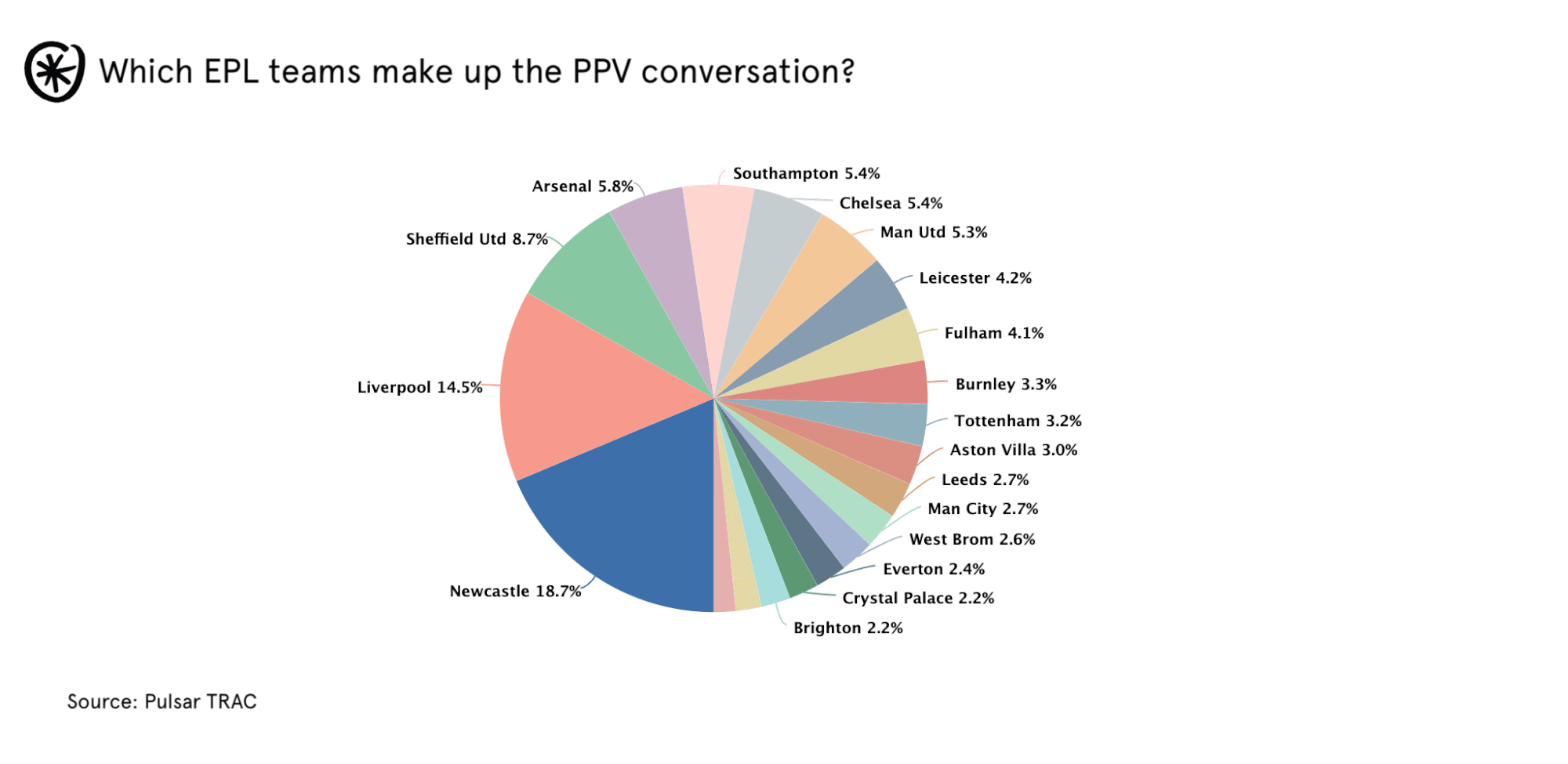 Unsurprisingly,  the clubs who have already played behind paywalls attract large swathes of attention. Beyond that, however, it's the reaction of fan communities that have seen Newcastle, the club most featured in online conversations, accumulate over 25k different mentions. 
You won't hear this on Sky sports news
£16,000 was raised for the Newcastle food bank by football supporters donating £15 instead of paying for ppv
Stick that up your arse Sky, you robbing bastards

— Emma Griffiths (@emzy_g09) October 18, 2020
Not that The Magpies were alone in meeting what they viewed as profiteering with a charitable response. Liverpool, the second-placed club in our analysis, were another – as too were their opponents on the night, Sheffield Utd. 
Good on Liverpool and Blades fans. For paying the £14.95 to charities . 🖕@premierleague

— Paul Broughton (@PaulBroughton19) October 27, 2020
In fact, fans from all over the country chose this method of protest, which saved at least some from catching their team play out the season's most turgid draw. 
If you really decided that it was a good idea to spend £14.95 just to watch West Brom vs Burnley then you deserved that 0-0 draw.

— Patrick Timmons (@PatrickTimmons1) October 19, 2020
Initial conversation had, however, played out rather differently.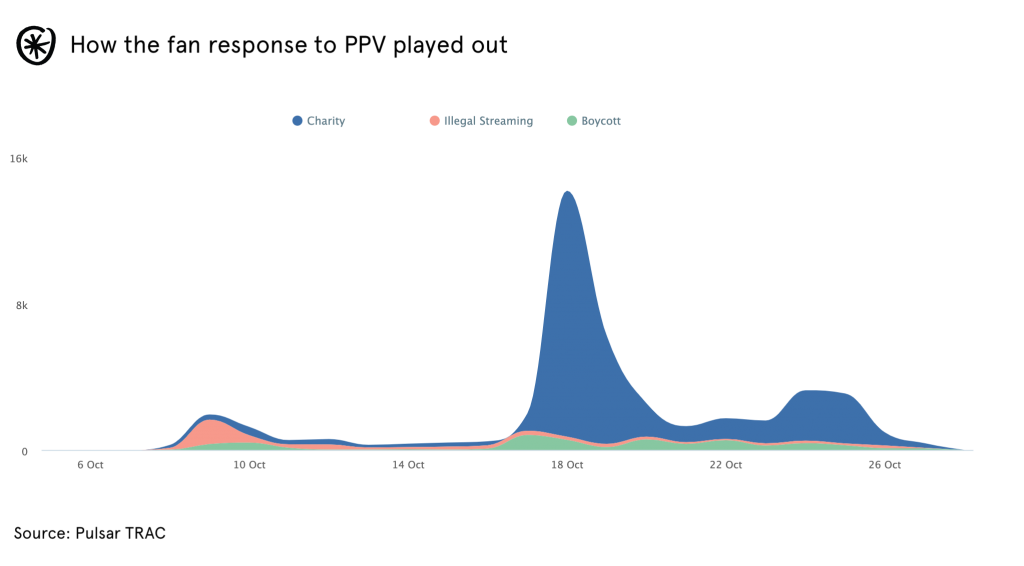 In the days following the announcement, talk turned to illegal or pirated streams.
So from next weekend, fans will be able to pay just under £15 per game to watch Premier League matches that are not already televised by Sky Sports and/ or BT Sport, and people wonder why the majority of us watch it on illegal streams.

— Ryan. 🔴 (@Vintage_Utd) October 9, 2020
If this talk was destructive, focused on denying revenue to the organisations who had made the decision, then a more constructive rerouting of funds to charities had taken hold by the following week. 
And why food banks? Manchester Utd may sit mid-table in the wider PPV conversation, but their number 10 appears to have have left his mark.
Never had more respect for football, Marcus Rashford being a role model, fans boycotting PPV to donate to food charities. In such a negative year, it's nice to be nice

— David Lyons (@ZorbFuture) October 25, 2020
For more football insights, including a weekly-updated table on fan engagement among Premier League fans, follow us at @Pulsar_Football.