6 new Pulsar features to personalize your marketing
We've had lots going on under the hood lately: here's a rundown
Over the past few months, we've made Pulsar more powerful, useful, and intelligent.
But with the amount of new, game-changing features we've been pushing out of late, you'd be excused if you missed a few. So here's a rundown of the top features we've recently released:

The Google Analytics / CORE integration

to match web analytics data to social media monitoring

The TRAC / Audiense integration

to map conversations and behaviors to audience segments

New TRAC search set-up

: a fast, intuitive, intelligent, and customizable search interface

Vertical AI modules

 to spot objects in large volumes of images with AI

Keyword clustering segments

to surface how topics relate to one another

TRENDS

 like Google Trends, but for social media data
Let's dive a bit deeper into each one of these:
Match web analytics data with social media monitoring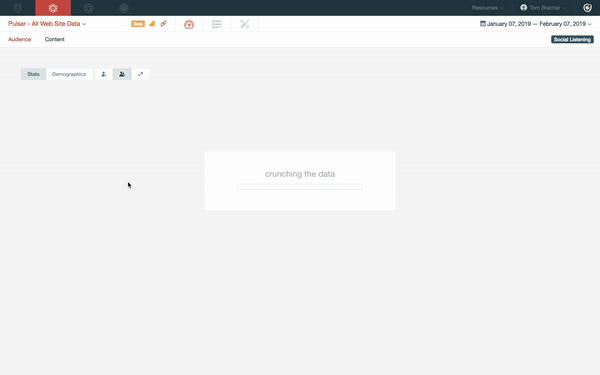 Our social media monitoring product CORE allows you to track the performance of your content across owned channels, but this integration with Google Analytics allows you to monitor the ROI of your social activity by showing which spikes in web traffic correlate with successful social posts, all in one, holistic view.
You can read more about the CORE / Google Analytics integration here.
Map an audience with just one click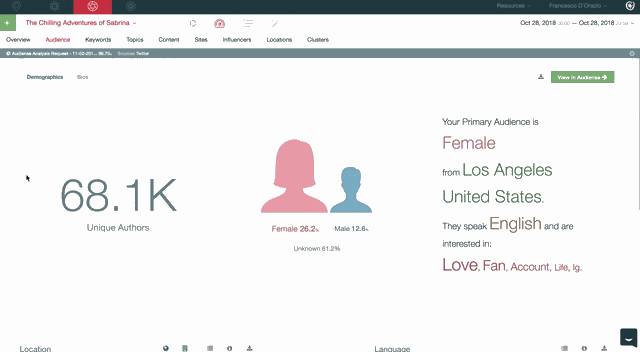 Being able to understand behavioral segments – as opposed to traditional demographic segments – is crucial to being able to truly understand an audience, and how conversations happen and spread through it.
With just one click, this integration allows you to seamlessly carry over an audience of a Pulsar TRAC search into audience segmentation tool Audiense, where you can map it and identify the key communities and personas involved in that conversation.
It also allows you to carry over any of those communities back into Pulsar to run a social media panel, again with just one click.
Read more about the Pulsar/Audiense integration here.
An intuitive, intelligent, customizable search interface (TRAC)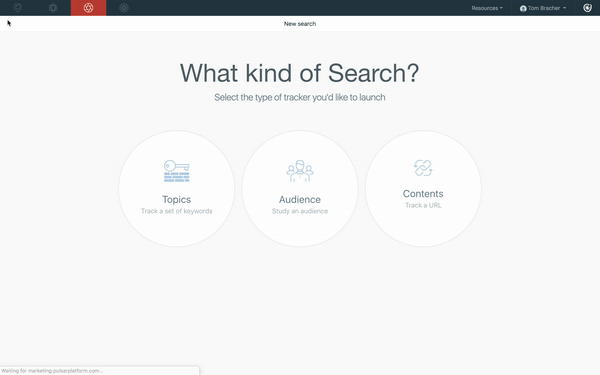 Setting up a search on Pulsar TRAC is now easier than ever. Our new search interface  allows you to use full Boolean, helps you by auto-filling keywords, locations and languages, and by suggesting new terms to add to your search.
To save even more time, you can now copy and paste queries straight into the Boolean editor, and the editor validates your expressions before submitting. It also looks pretty snazzy.
You can read more about the new TRAC search setup here.
Spot objects in images with Vertical AI
Given the enormous amount of images on social media (over 95m shared on Instagram daily), running image analysis at scale can be quite the challenge: you need to be able to scan and sort images automatically in order to understand patterns and trends.
Pulsar TRAC can now able to help you on that front. The tool is now is able to 'see' what is in any given image: rather than just seeing 'food' or 'apparel', our AI modules can break it down to the ingredient or clothing item level.
Vertical AI is available in the following areas: food, travel, celebrity, or detect where brand logos are being shared. Read more here.
Surface how topics, bios and images connect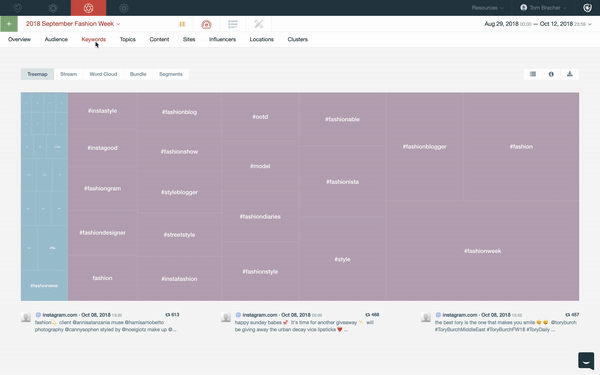 Our automatic segment clustering shows you automatically which conversations are similar to others, by grouping them by topics, bio keywords, or image tags in a network visualization. 
Google Trends, but for social media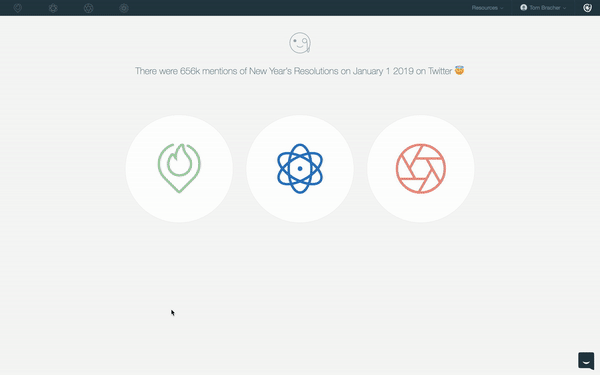 Pulsar TRENDS is the easiest way to do quick research and get a data-driven view on which topics are trending on Twitter: it allows you to create graphs charting conversation volumes using historical Twitter data, segmented by country.