New on the Pulsar platform: TRENDS – search social media like the web
We've just launched our latest product: Pulsar TRENDS. This social media search tool lets users map real-time and historical trends instantly with access to 12 years worth of public data, from the very first Tweet back in March 2006 to today.
Just like search engines opened up the web and made it explorable, we designed Pulsar TRENDS to be the easiest and fastest way to explore the world of social media.
We've been working for years with thousands of planners, analysts and researchers to help them find the story in the data. One of the key things we realised was missing from the market is a tool that supports quick iteration, which is essential when using data for creative thinking.
With TRENDS we are introducing a search experience that combines speed, simplicity and scale, enabling a trial and error approach to exploring social data that makes it ideal for creative strategy and planning use cases.
For example, if you're a content creator or social media manager looking to plan an annual content calendar, it is essential to know when people are discussing different topics.
Using Pulsar TRENDS you can see a year's snapshot of data volumes of mentions, which means you can look back at when people discuss the key themes of your content, as well as attitudes or occasions relating that might help you shape
Let's say you wanted to see what times of year people talk most about craft beer…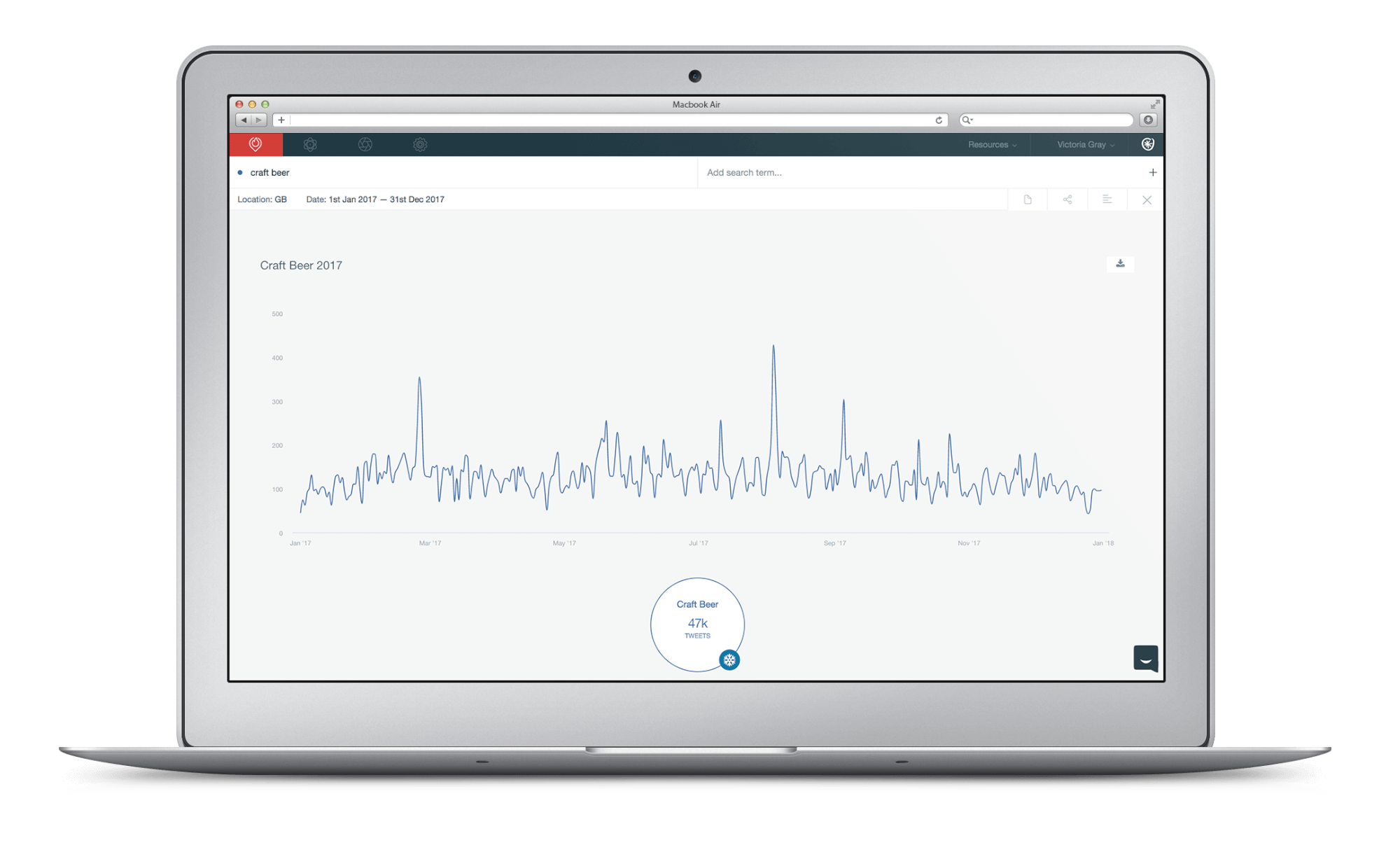 And you wanted to see if they also talked about feeling relaxed at the same time…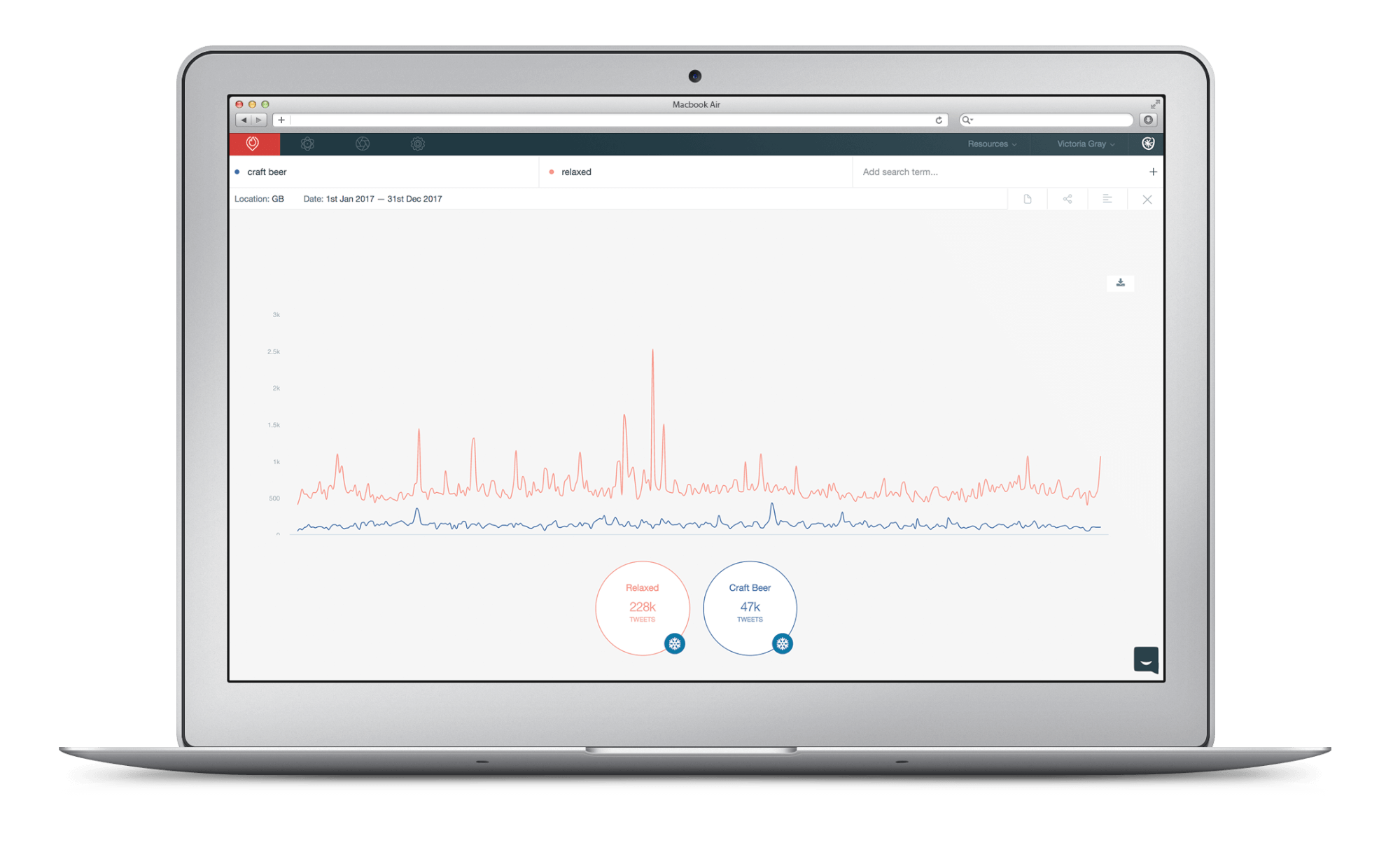 Using TRENDS you can instantly see when the topics were spiking – craft beer was particularly popular at the end of March last year and in August – and track correlations between the attitudes that you want to associate the content with – people were also talking about being relaxed in March, and during the summer months.
Our social media search tool shows how social discussions play out globally from continent level to country, and even at city level, helping marketers to understand where certain themes, perceptions and ideas will resonate. As well as letting you explore what people in every corner of the globe are talking about in the past 24 hours, TRENDS also functions as an easy way to dive into a social media search to understand what people are talking about.
Book a demo to see how our social media search tool can help you tap into real-time trends.