How Brands Need to Utilise Voice Activation As A New Touch Point
For a good while, brands have been on a mission to create meaningful connections with the consumer, through digital platforms. Teams have been hard at work creating interactions, services and platforms that convey the brand and evoke loyalty and a relationship with the user. These experiences now tie brand comms directly to the point of sale, or consumable seamlessly.
Millions are spent annually on interface based experiences, providing users with usable, useful brand connections; and where this is done well, it offers a serious competitive advantage. But the market is mature, and this has added to a lack of patience from the user. And as all of you fellow brand experience professionals will know, if the user isn't happy, they are not short of other choices to seek out.
A newer option for users is voice activation with products such as Google Home and Amazon Echo. A key function of experiences is about connecting the user to our products, what smoother way is there than voice control. It is instant, has no learning curve, low error rate (word accuracy is above 90%) and the voice is likely the most natural and intuitive of all behaviours that we could leverage when physical gestures are not always universal.
The normal user barriers and frustrations associated with experience design are becoming diminished, and the payoff for the user is instant: they can get the content they want, and buy washing powder in one fell swoop – a truly useful brand experience. Great stuff. So long as your brand is there to listen…
The issue lies in the lack of obvious branding and active brand choice associated with voice activation. For example, when a user asks Alexa to "play the most popular song", and Despacito comes on instantly, the brand has been removed from the experience completely here (bar Amazon's Alexa)…where is the music coming from?
So now brands need to consider this platform as a competitor touch point within their consumer journey.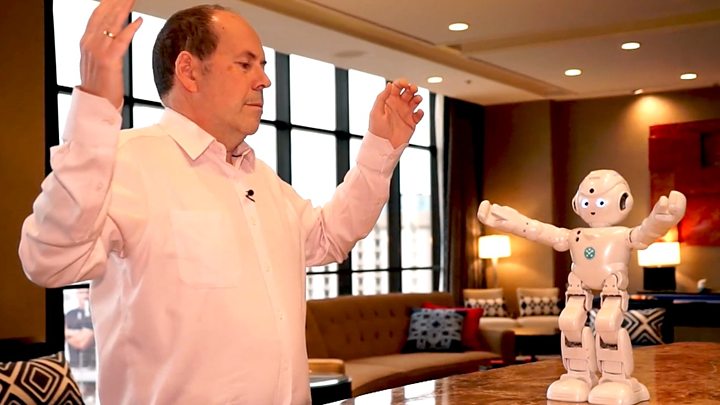 Credit: BBC
As with getting your brand on smart TV menus, partnering with voice activated device manufacturers to get your service on their device, and vocally 'reminding' the user that they're using your service is always going to be beneficial as a shorter term solution – ensuring your brand is present, where the active brand choice is currently being diminished.
But for services and brands reliant on and invested in an interface, it's not all doom and gloom. Interface based experiences are not going to go away. More and more users prefer to communicate more visually, and (when it is engaging) many enjoy app and service use simply for the pleasure of use. So for brands wanting to stay buoyant among a sea of competitors (with and without an interface), a brand experience needs to not just be a useful and usable friction-free vehicle to get the user to their end goal, but be treated as an engaging, unique destination in its own right.