#SnapChart: what do we know about Peripheral Arterial Disease?
At Pulsar, healthcare is one of the industries we're looking into - last week we shared our findings on
Peripheral Arterial Disease
(PAD), which showed that very few people are aware of PAD beyond the medical sphere. This week, we're continuing to report on this common circulatory problem. Activity around PAD largely takes place in the UK and Spain, where it accounts for 58% and 31% of the total conversation respectively. There are fewer mentions of the disease in France and Italy, while Denmark registers almost no direct mentions.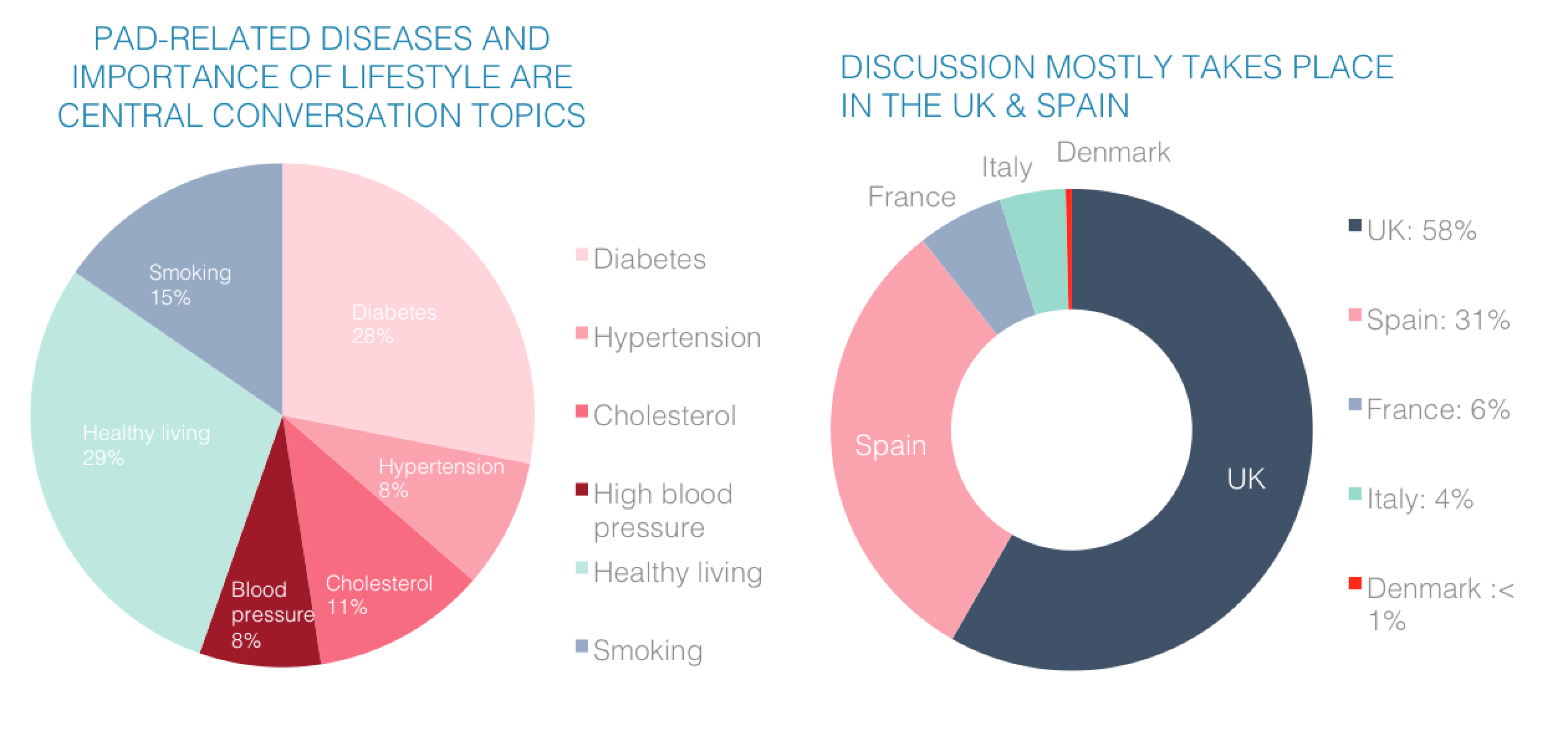 The pie chart on the left-hand side reveals the most talked about lifestyle choices which affect the chances of you getting PAD. Is there a correlation between lifestyle habits and countries discussing the disease?
Hypertension, cholesterol, high blood pressure and diabetes are widely-mentioned in the PAD conversation, due to it being a direct cause of the disease. Mentions of diabetes itself account for 28% of the conversation, especially featuring in the news and on patient forums.
A large share of the conversation also focuses on the effect of lifestyle and health habits on PAD. Studies and news articles widely point to the positive effect of regular exercise and walking, while smoking is also a recurrent conversation topic. If you would like to find out more about understanding audience insights, or conversations around healthcare online, please send us an email on 
[email protected]
.