#Snapchart: Urbanites, the largest group of people talking about holidays
With spring in the air many of us are filled with optimism that life outside of the office does in fact exist, and social media is where we go to share our holiday plans.
At Pulsar we analysed where in the world conversations about holiday planning are taking place. Perhaps due to stress, wealth or maybe indeed cultural peer pressure, it doesn't seem that surprising that those of us living in western urban areas are where the majority of people are talking about planning a holiday. The Pulsar heat map below shows New York and London as top cities where people are looking to take a break from.

On the other hand, our research shows that during winter seasons conversation switches and city breaks in-fact become the focus of conversation. Whether this is correlated to the draw of Christmas shopping within the safety of densely packed weather-blocking buildings, cities like London and New York are again top of the list.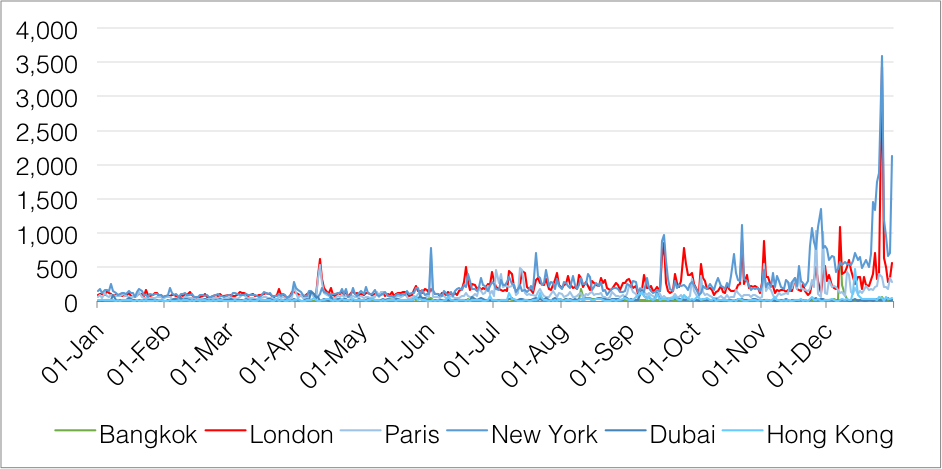 More so than at any other time of the year, the winter season is the period where we see conversation turn to booking hotels for holiday accommodation. Whereas AirBnB sees most popularity in the Summer time, spiking considerably between May and September. This do-it-yourself Summer attitude seems to contrast winter conversation, where the focus looks to be at spending higher sums of money with a bit more indulgent luxury.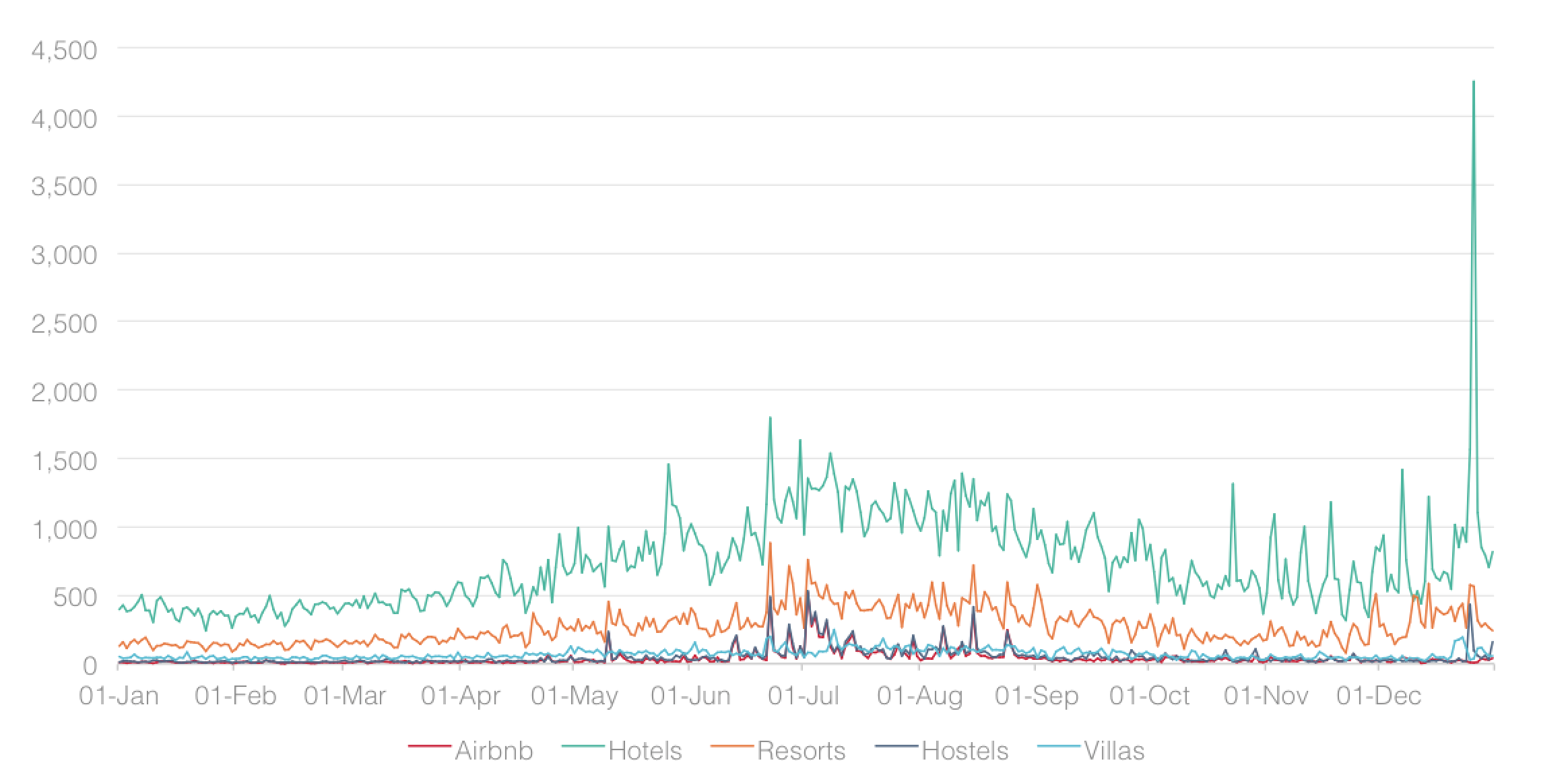 So who can use these insights? For travel marketers specifically, advertising city breaks for the winter could pay off with emphasis on luxury and the festive coming together of your nearest and dearest.
If you would like to find out more about understanding audience insights, or how consumers talk about your brand and your industry, please send us an email on [email protected].