Join Pulsar at the Image Analysis Tool Development Workshop, 8 March
Join our VP of Product, Francesco D'Orazio (@abc3d) and Visual Social Media Lab at the Image Analysis Tool Development Workshop on Tuesday 8 March in Wolverhampton. It's free!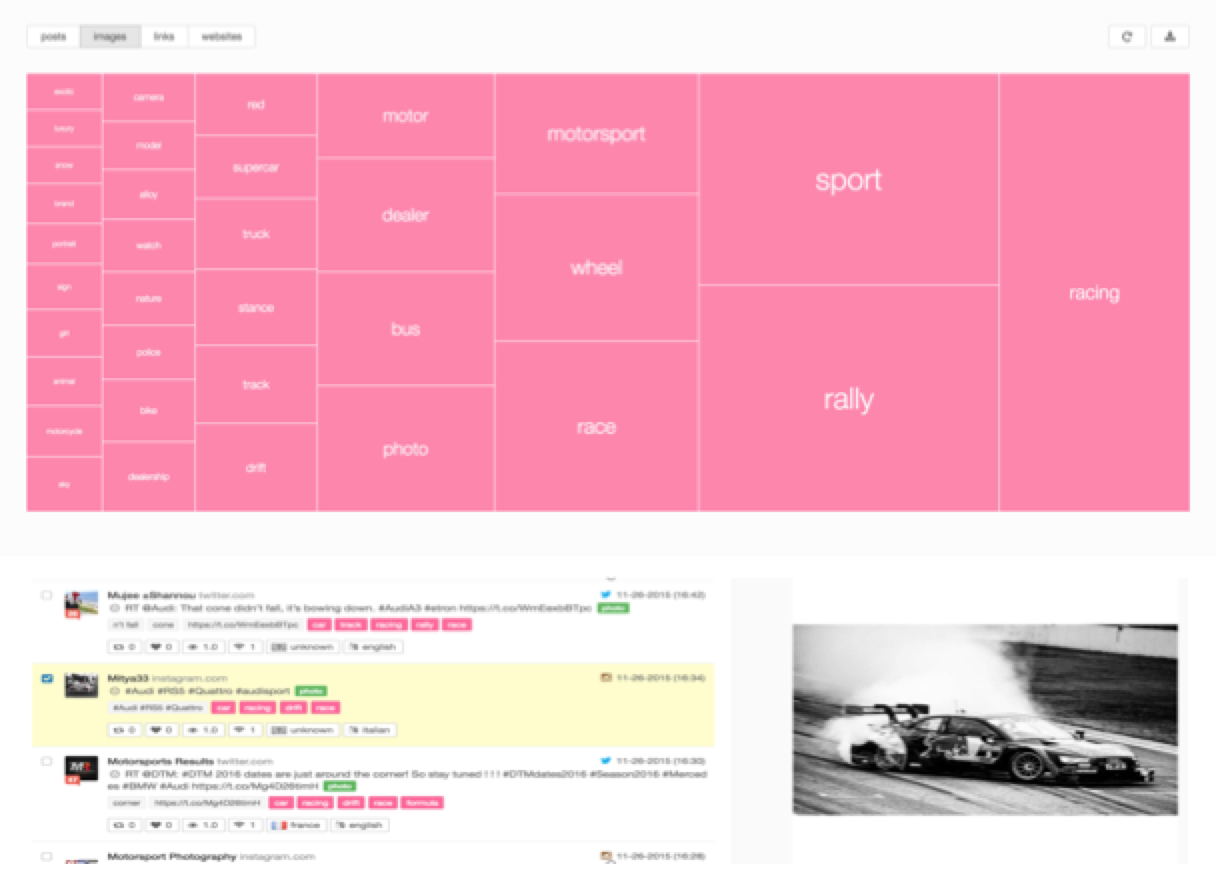 The Visual Social Media Lab is hosting a workshop at the University of Wolverhampton on social media image analysis tools. The Lab will demonstrate two existing software solutions and be there to discuss and seek advice on the functionalities that should be added to them. The workshop is aimed at researchers who want to explore images in social media and would like to use software to gather and analyze large-scale images.
The workshop is packed with exciting, creative sessions to help share insight and in the most concise way. The afternoon looks as follows:
2-2.30: Image analysis with Pulsar / Francesco D'Orazio VP Product & Research,
2.30-3: Image analysis with Webometric Analyst / Mike Thelwall, Statistical Cybermetrics Research Group, University of Wolverhampton.
3-4: Practical hands on workshop with Pulsar and Webometric Analyst
4-4.30: Coffee break/networking session
4.30-5: Discussion and suggestions for tool improvement
5-6: If you would like a 15-minute 1-1 session with Mike or Fran, please email the address below to book one.
If this sounds like something your interested in, we still have spaces left. Make sure you get yourself signed up as soon as possible by emailing Mike Thelwall on m.thelwallATwlv.ac.uk.
Do you have an event or talk you'd like Fran to speak at, then please send him an email: [email protected].