Cricket World Cup: What Twitter has told us so far
With one of the worlds most viewed sporting events soon coming to a close, we here at Pulsar wanted to see what social media could reveal about the Cricket World Cup.
Over the past month, we've been tracking all online Twitter content around the relevant Cricket World Cup hashtags including #cwc15, #cwc2015, and #cricketworldcup.
The first thing is that we wanted to know if the flagship event of the international cricket calendar would also see high amounts of chatter online… and indeed it does, often reaching over 100,000 tweets per day.

Conversation particularly spiked on February 15th when the world cup began, and then a week later on February 22nd during the following matches: Afghanistan vs. Sri Lanka and India Vs. South Africa
So besides people using the Cricket World Cup hashtags on Twitter to get their voice heard, what else is this global audience talking about?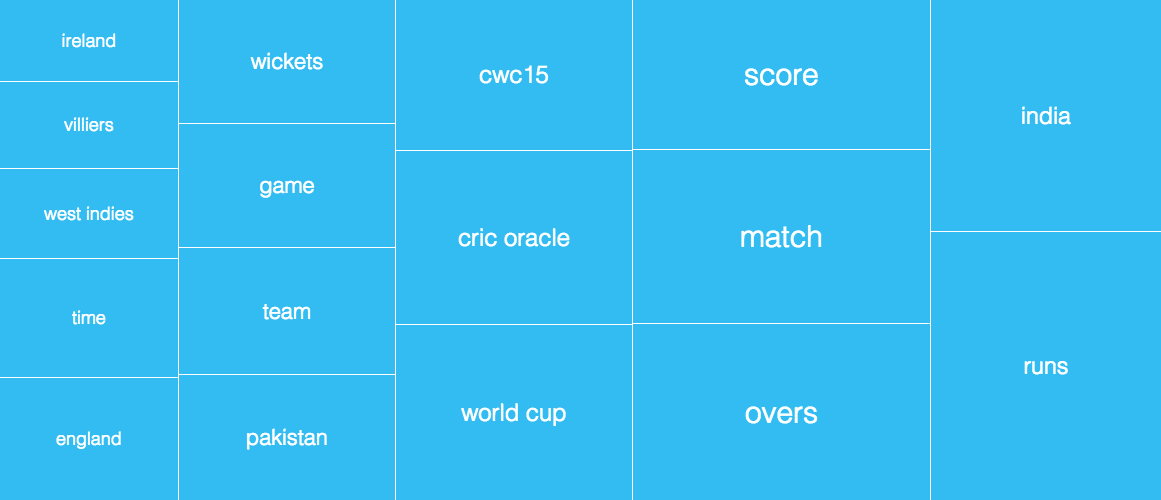 First there's lots of match and game terminology from people sharing moment-by-moment events and scores in the games. Next it's countries and teams, with  India, England and Ireland are mentioned among the top conversations.
Question is, does all this buzz come from home fans? We analysed Twitter conversation by location to find out: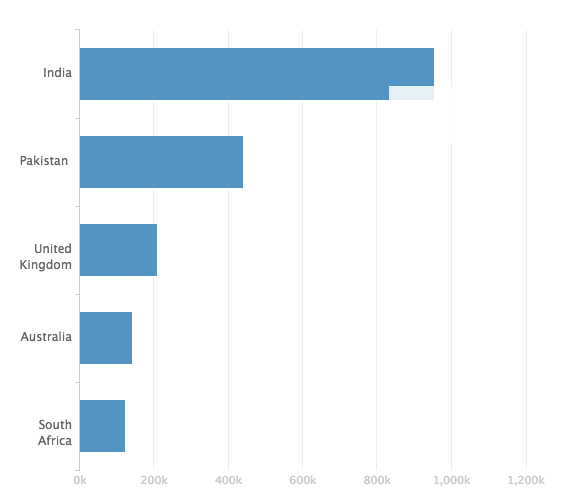 Indeed it does – this chart really shows the global power of Twitter, with India and Pakistan being by far the most active and passionate cricket supporters. The UK drives less than a quarter of India's cricket tweets – though that's still a healthy 200,000 plus.
Next, who was leading this conversation and reaching the biggest audience on Twitter?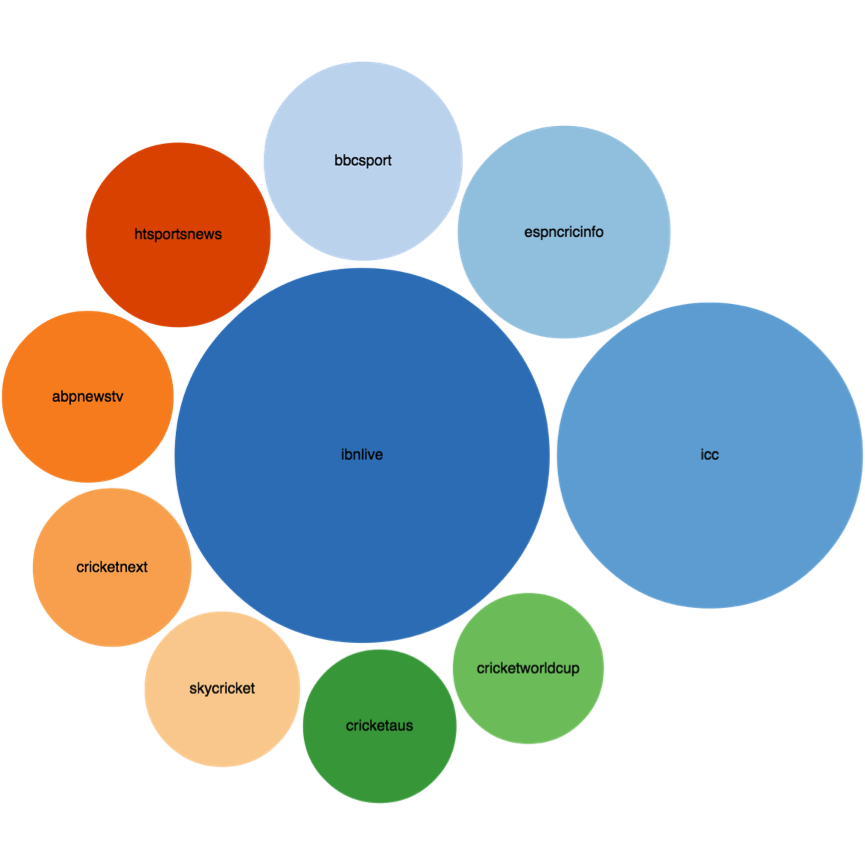 The top 10 Twitter users talking about the Cricket World Cup are global or regional news or informative sites giving the audience real time cricket updates and tips for things to watch.
Before we started to research the Cricket World Cup on Twitter, we read an article reviewing the top players to watch out for. This got us to thinking if there was any correlation between the top players and people talking about them online.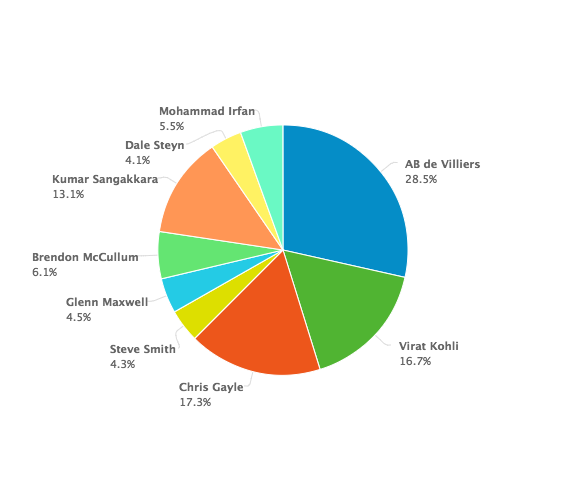 Not to our surprise, there actually was a lot of conversation about the athletes that naturally occurred in relation to the Cricket World Cup. However it's clear that AB de Villiers and Virat Kohli are the online fan favourites.
With the end of the Cricket World Cup creeping up on us, we will again be taking a look at the online conversation once the cup comes to an end on March 28th.  So keep on eye on this space for our second Twitter analysis of the World Cup.
Interested to start tracking conversations taking place about other events near you or around the world? Reach out to our Pulsar team at [email protected] to learn more about our strategy for tracking the Cricket World Cup or see what else we are getting up to.